I love the color and your dT are looking good I don't normaly like them but yours are growing up nicely. How old are they in these photos.
---
100Gal Cichlid tank, 80 Gal planted Community, 20Gal planted Betta, 7gal planted Betta, 20gal goldfish grow out. Yeah I like fish.
Some people hate the DT short body but I adore it!!
Thanks snowflake. I don't know and don't really want to found exactly how old they are, but they're nearing four months.

Truong, the parents both had good body shape but a couple of them are showing a short body. Definitely not something I will breed on and I will probably make sure whoever owns the extremely short bodied ones will not breed them (can you make no-breed contracts for fish? O.o), but they are cute in their own way. The dt I'm eying for breeding has awesome form and a nice long body, which is why I like him. The shortest bodied one is the girl (?) in the third picture but otherwise she looks great and I think she would make a nice addition to a sorority.
These are looking awesome!
So gorgeous! I'd totally take that sorority girl, LOL! I can't get over the colour of them, it's so brilliant! You did a great job, Matt!
---
55 Gallon: Crowley: Melanoid Axolotl; Mischa: Melanoid Axolotl; Achlys: Albino Axolotl; Eddard Stark: Leucistic Axolotl
Furry Friends: Daisy and Holly: Dogs; Norman and August: Cats; Gilbert and Mordecai: Guinea Pigs
Thanks guys! I'm pretty proud of them too... Just want them to grow up already!
The DT in the third photo is a cutie and I would just adore her in my tank!
They're looking so beautiful, I can't wait until they're ready.
Took a few quick pics. Forgive the quality, like I said on my other log they get harder and harder to photograph every day.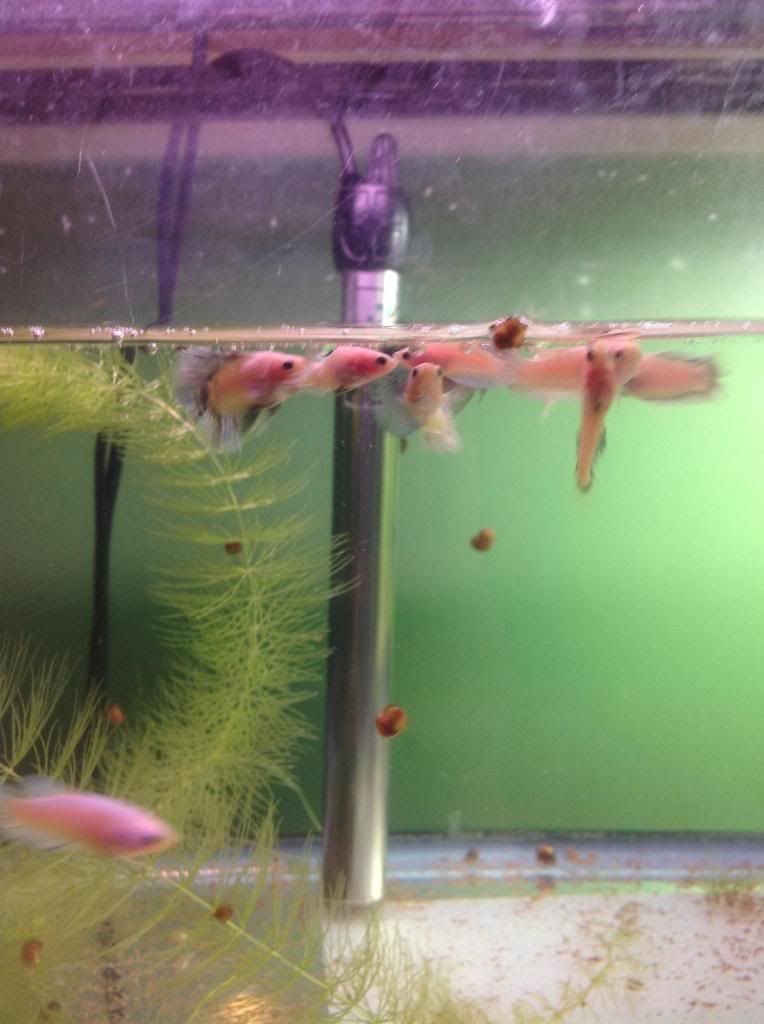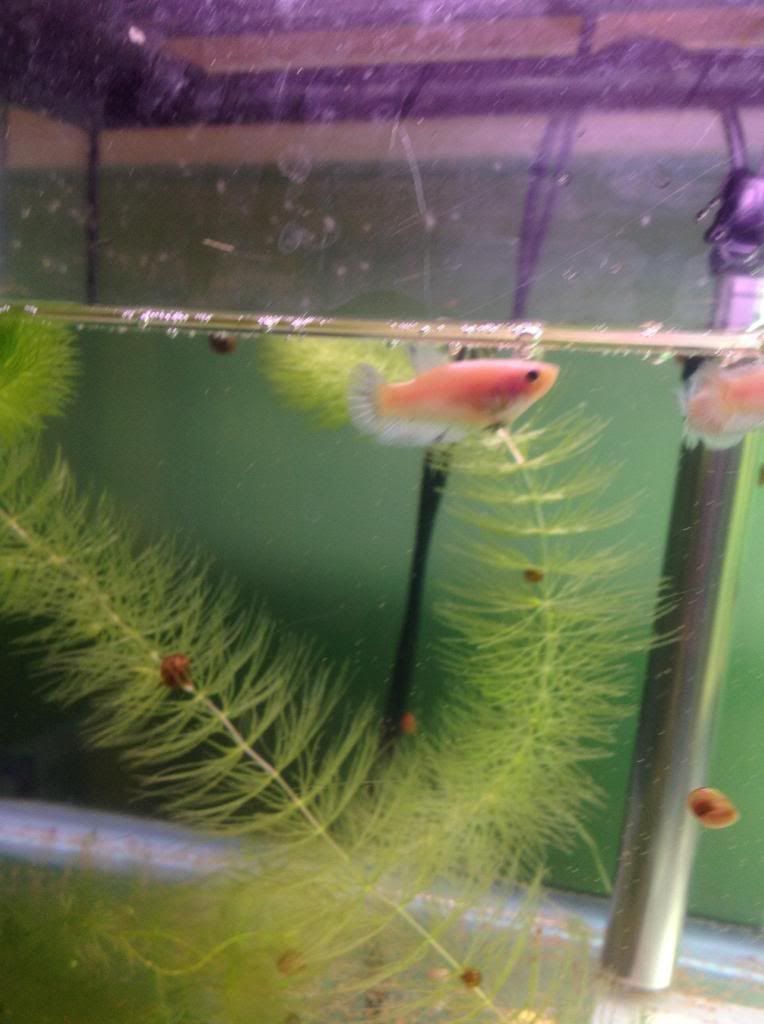 (Likely F2 female)
Big guy
Banned
Join Date: Jul 2008
Location: Central Texas
Posts: 27,607