Platinum White HM x Platinum White HM
---
Hey all.. Pair was introduced on the 11/24/13 and they spawned this morning (11/26/13) the pair were very easy spawners and both the male and female were helping put eggs into the nest... The girl had one nip on her tail. Very proud of this pair, first timers and had a lot of eggs. Didn't hurt Each other and spawned relatively quickly.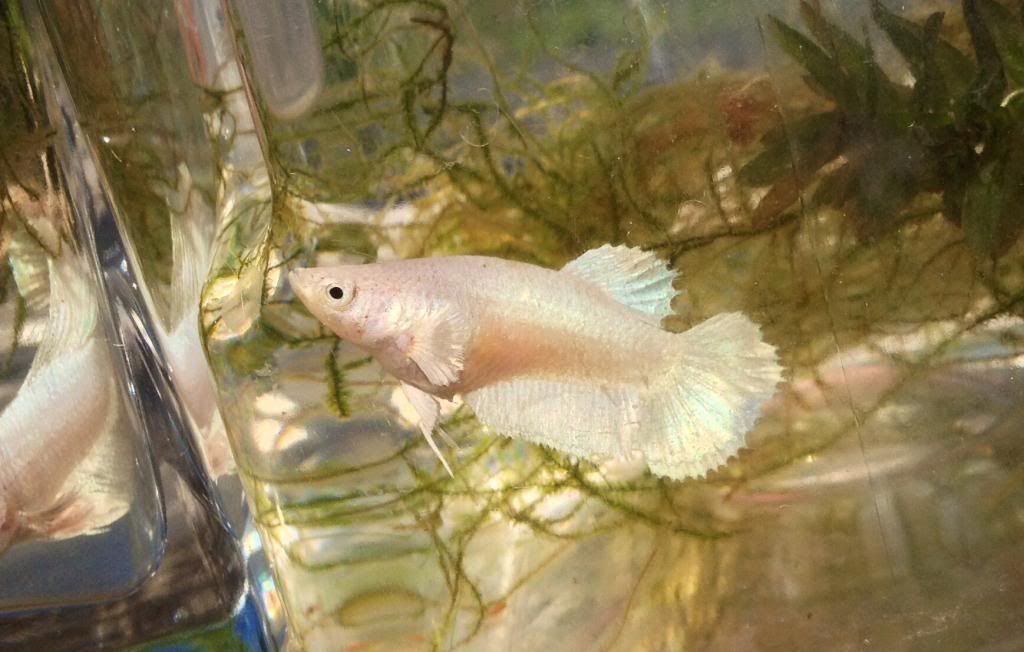 ---
I would love a few of the spawn but I'm sure you're really far from me ;(
This male is such a great father... Tending to the nest sooo well
---
Must subscribe! :)
Looking forward to seeing them grow up! I'm going to have to buy of breeding pair. These fish are so beautiful as so will there babies
Nice pair Mo! They are beautiful. Good luck with your spawn!
Wow! That's a beautiful pair! I'm really excited to see how everything turns out :D
Member
Join Date: Sep 2013
Location: Western NY
Posts: 733
Gorgeous pair! I have been wanting a pure white betta!
---
Mom to 5 bettas (Xenos, Willy, Reggie, Owen & Houdini), 2 guinea pigs, 1 turtle....oh and 2 humans! :)