My only true full marble so far. Little snookums
Semi-flare at his brother, NOT the best view of his topline but he doesn't take side pictures very well (mostly because he's right up at the camera going 'WHAT IS THIS?')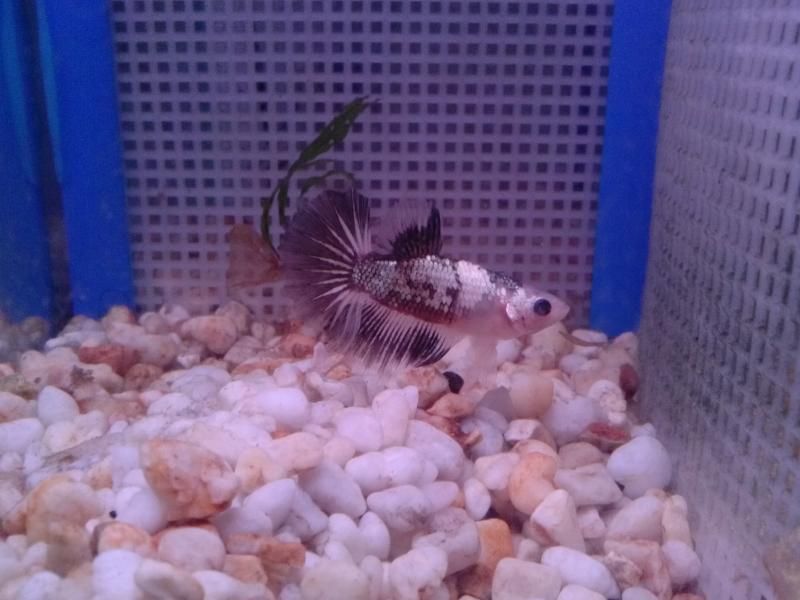 Top views. I love the russet coloured scales on his top-fore.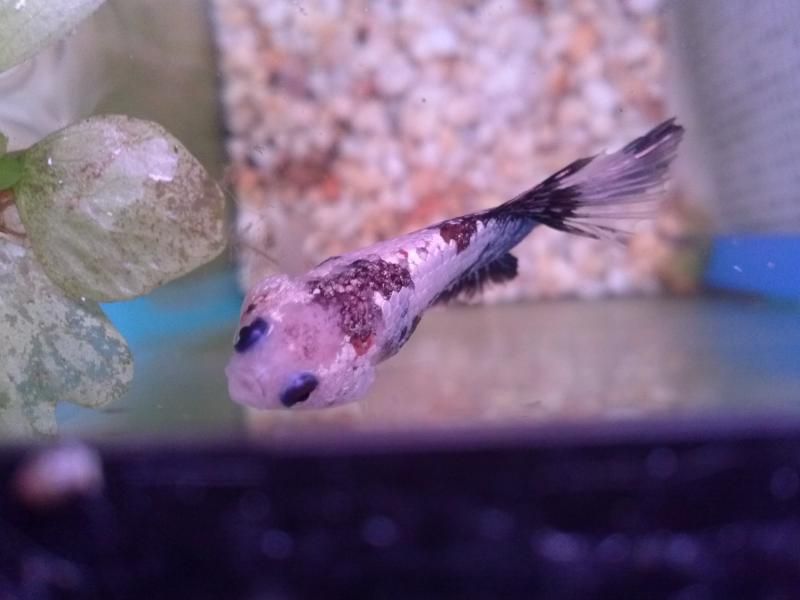 'WHAT IS IT!?! Why did you move it up top?!'
---
IBC Member

12 Boys/19 Girls/Fry!Fry!Fry!
Beautiful young bettas!
---
"Animals are reliable, many full of love, true in their affections, predictable in their actions, grateful and loyal." ~Alfred A. Montapert
My Bettas:
Dude-Male Salamander HMPK & Molly-Female Marble HM
My Goldfish:
Rory
S.I.P. Beta-Blue & Black CT//Dragoon-Dark Copper DSPK//
Merlin-Red VT//Raku-Multi-Colored CT
My Journal
New Member
Join Date: Jan 2015
Posts: 14
Quote:
Yay fry!! Those are going to be some gorgeous bettas, to say the least.
(I'm currently addicted to spawn logs...)
Me too !
Well since no one wants Black Cherry I went ahead and culled her.
...I'm kidding. I threw her in a spawn tub with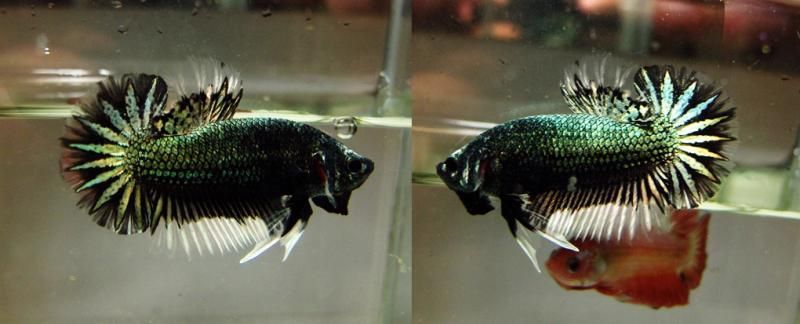 He's being brought in to see if we can get the rosetail under control and clean up the ventrals. She is happy to see him, if by happy you mean breeding stripes but also beating the snot out of him.
---
IBC Member

12 Boys/19 Girls/Fry!Fry!Fry!