Hi, guys.
I noticed Dumbledore has this...Odd coloring on his tail. I don't think it's fin rot, but maybe some healing/recovering from when he had it when I got him. I have 2 pictures, and they are blurry but I think you'll see what I mean. The pictures make it look orange, but they are more whiteish kind of color. The area is where he folds his tail if he's clamped, I don't know if that helps you at all. I noticed it Sunday evening, but I couldn't get him to hold still long enough for me look properly -_-
If it isn't healing fin rot, what is it? Is it something I should be concerned about? How can I fix it? Thanks a bunch.
Lizzy P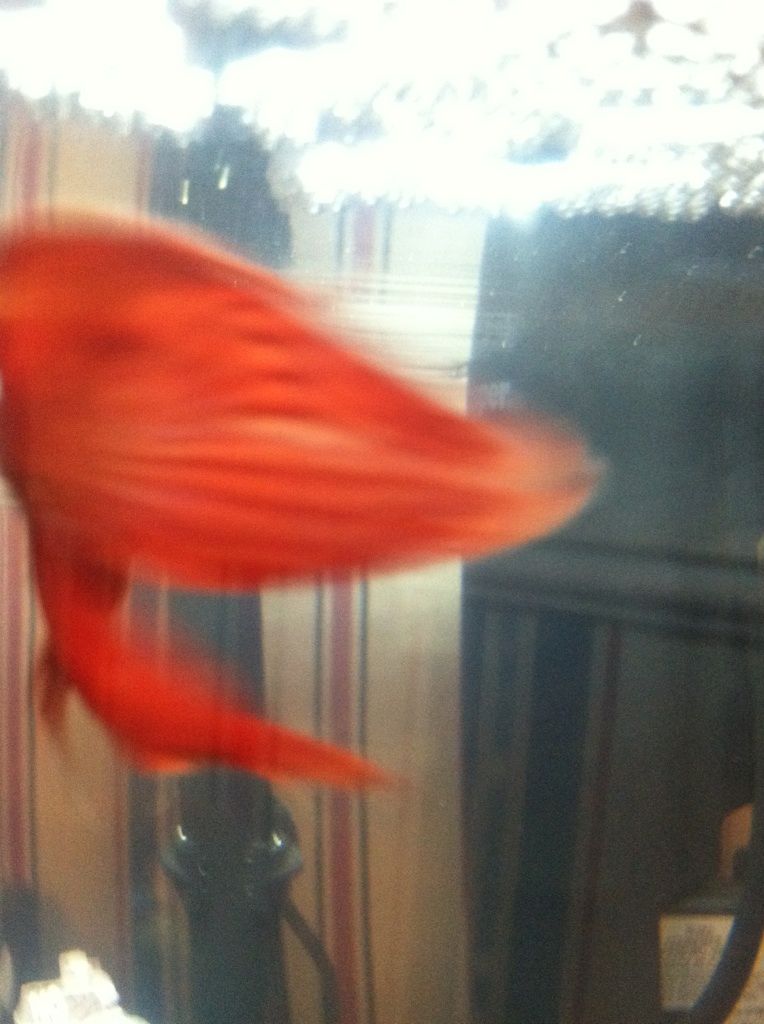 You can see it okay here, it's the orangeish/whiteish stripe in the middle of his tail
Here you can see it somewhat better. Like I said, pictures really don't capture it well, it's more of a white/colorless color.