SO my LFS is having issues with females that are really males.
hercules aries aphrodite and now Athena are all sold as female and only one is really a female.
here are some of todays
(the girls, one girl one boy sold as girl) are Athena (really a male >.< )and Amphitrite.
i also bought bf a blue vt male (he calls it bluey) its my fish but he can call it his (ya know try and include the partner gets you more fish ;P)
bluey's REAL name is Poseidon.
then we went to the other suburb and got my guppy refund and after hitting ANOTHER lfs i found their new stock that were not meant to be sold till tomorrow and i scored a double tail white/cello and red male. His name is Helios.
heilos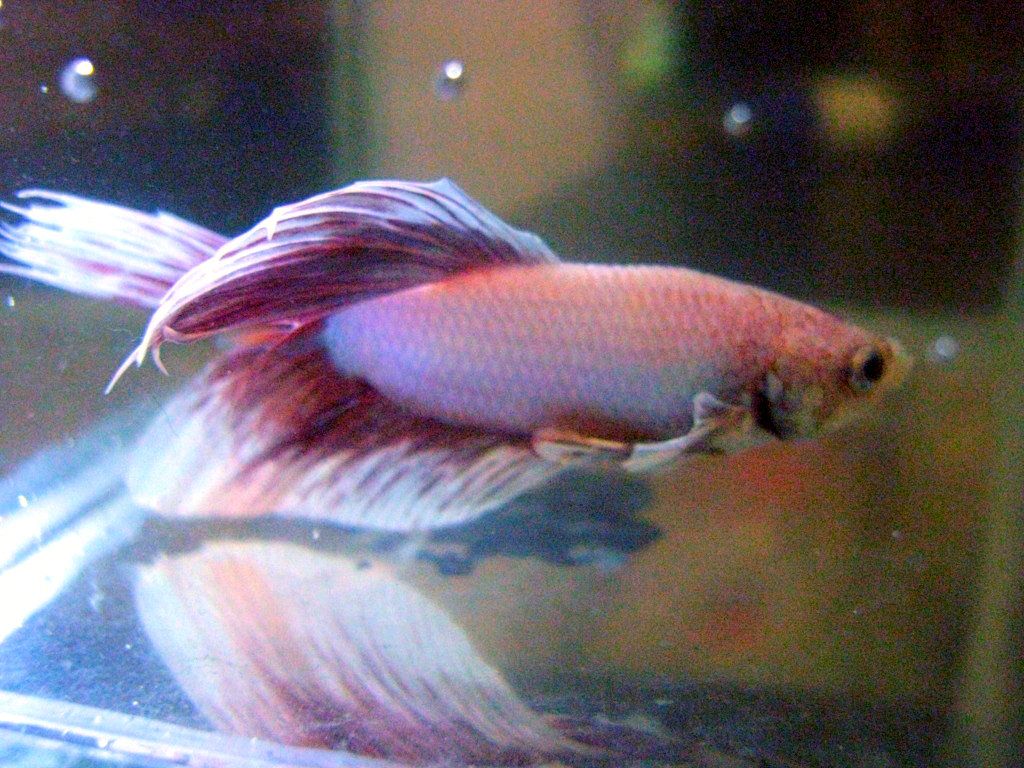 Poseidon
the girl "s" are too fast to get a photo of, the manly ones defiantly male, giving my girls hell >.<
is blue and red (seems all blue and red "Females" are males here >.<)
problem is he was showing BREEDING BARS
and Amphitrite is pale body with red fins with purpley rays
NOTE: Poseidon is blue plain old but bf liked him >.> lol
Helios his top tail of the double is a little chewed lol tlc time