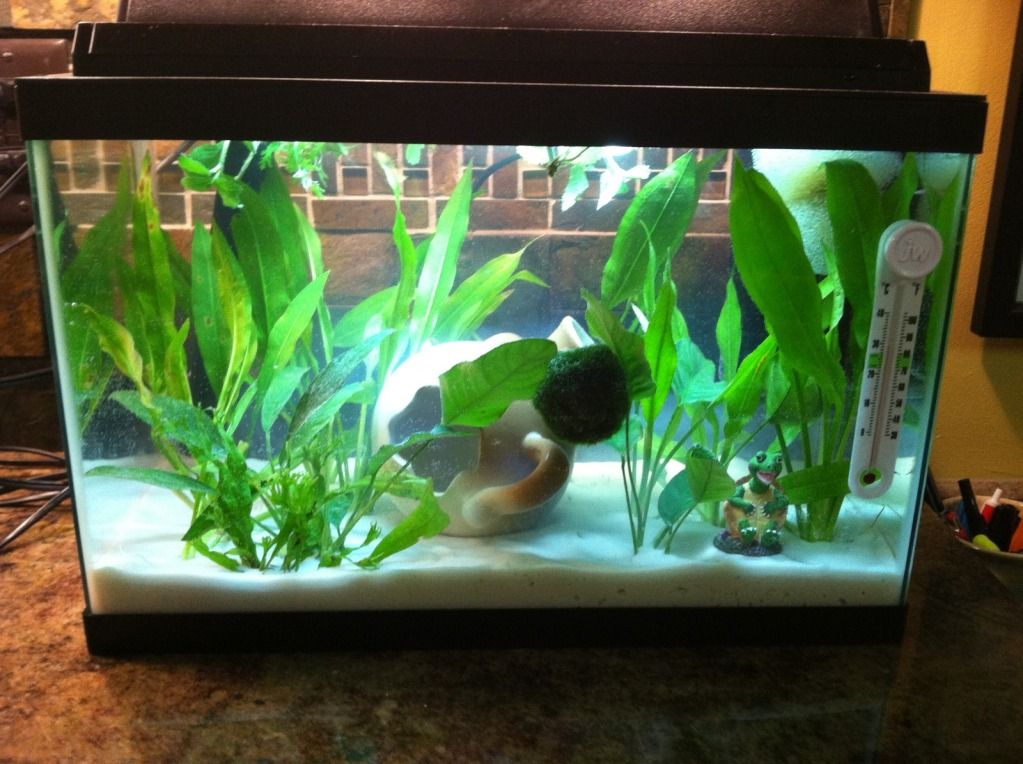 I did it! I finally have a PT. It doesn't look too shabby either :)
When can I add Dumbledore back in? He's mad as hell sitting on the counter in his little cup. I do have a 1 gallon that I can set up for tonight to give things time to settle if necessary.
On a totally unrelated note...
I got some frozen daphnia to give to the boys. I got it from Petsmart. How do I feed it to them? Obviously defrost them. Do I just defrost a little block and give them a small pinch?
Thanks! :)
Lizzy