Mr. Mustard's fins have progressively gotten worse since buying him a little while ago. i tried salt treatment for a week that helped a bit but not really. i dont think he is biting because he doesnt have big chunks missing and it slowly is getting worse and worse.
he is in a 3.5 kritter keeper. heated to 78. no filter. has 2 anubias and one marimo ball. i do 2 70 % water changes a week with gravel vac and i do get down into the gravel to pick up the poos. i do this with all my critter keepers and all my other fish are fine, no rot and my old biters are now healing up cause i guess they didnt like having a filter and now that they dont they have stopped biting.
His fins weren't the best when i got them but they are worse now.
oh and i never have any ammonia or nitrite when i test and i usually have 10 ppm of nitrate i just bought T. C. tetracycline today and have took out his plants and moss ball and added ver little. had to eyeball it because the packs are for 10 gallon doses. but i read im not the first person to do that with this medication. his water is a little yellowish but not a lot so i think thats a good sign i didnt use way too much because there is a warning it changes the water colour. my plan is to do 4 doses of this. (because it says to do at least 4 doses) and if this doesnt work i will wait a week to give him a rest and then maybe try triple sulfa. unless we figure out he is biting it.
here are some pics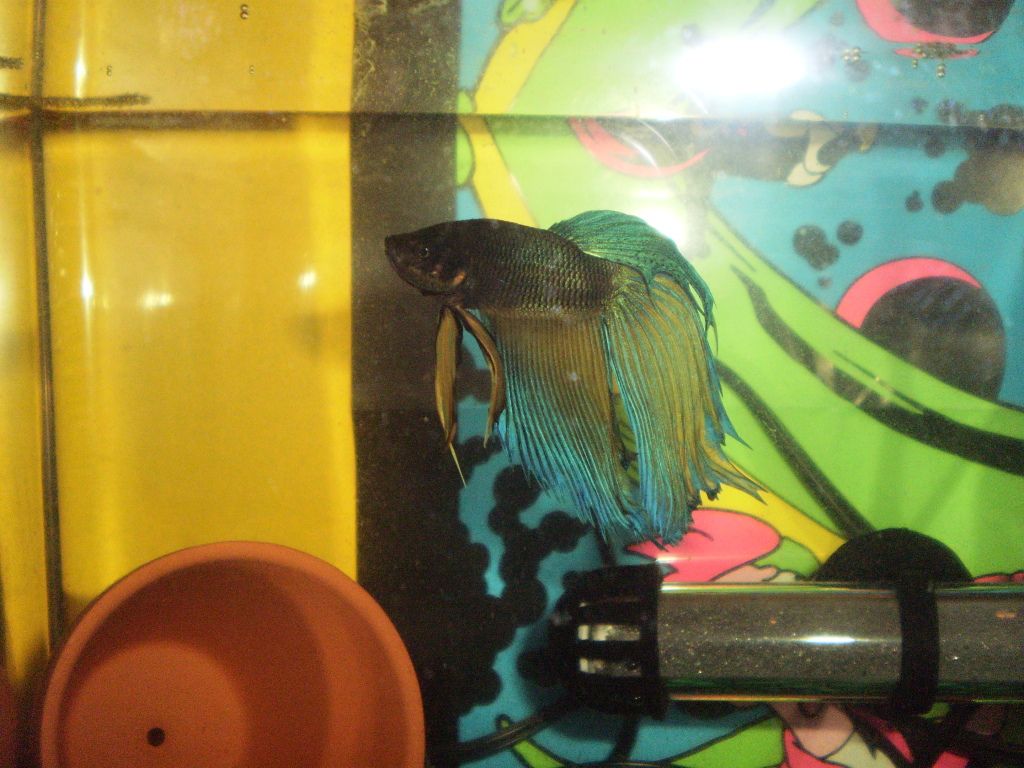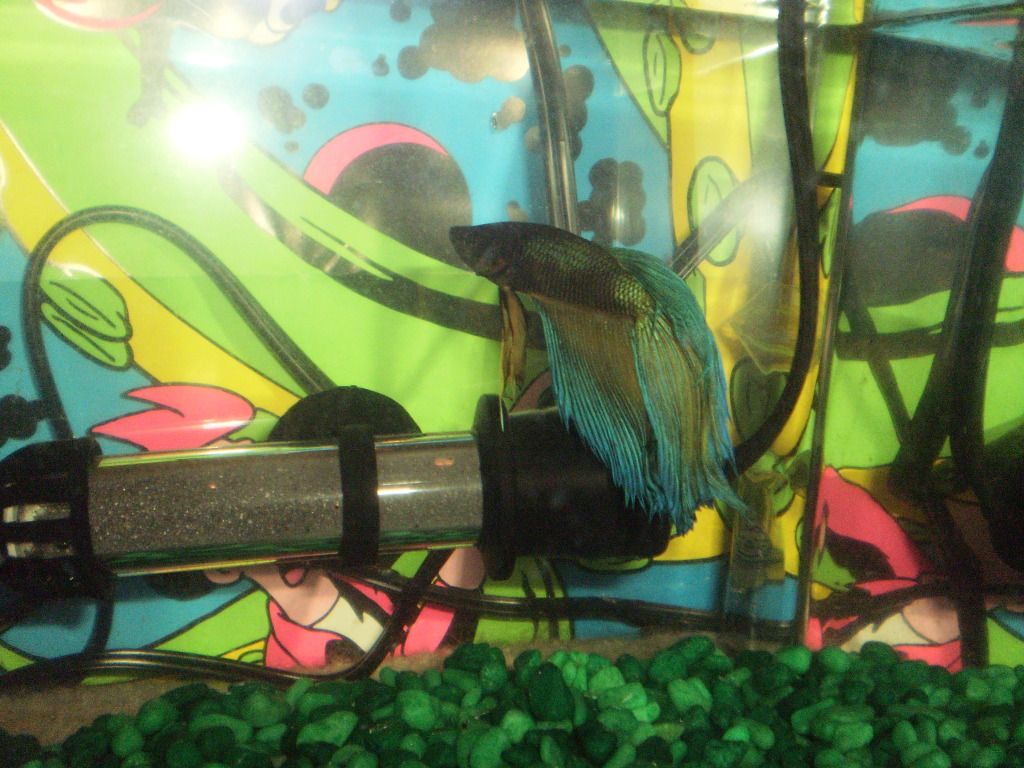 i just thought he was cute in this one lol