Thanks, and yup, thankfully he didn't eat the bamboo on my other tank, but it just isn't worth any risk with this tank!
And todays update: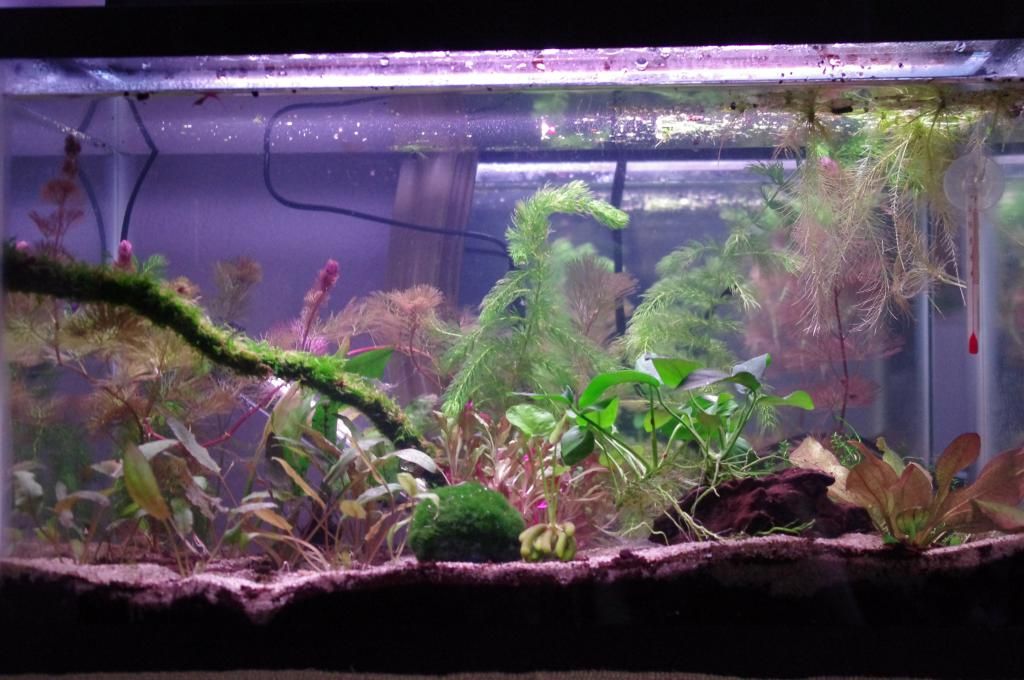 Notice how the cabomba is all bunched up in the morning. I am not sure if that is new growth or it just closes at night, but about an hour after the lights turn on they open up!
I also got a Christmas moss covered stick thing. It is the final plant I will buy for this tank, not including any trimmings I get from bacopa, baby tears, micro swords, etc from my other tanks.