We have eleven. We had thirteen, but two of our new girls passed away last night (may they SIP). The first three live with me. All the rest live with my GF.
This is Phoenix. He is a red/white butterfly VT from Petsmart. Doesn't he look beautiful now? He was duller and floating on his side in his cup. It goes to show that you should give the less sightly ones a chance too.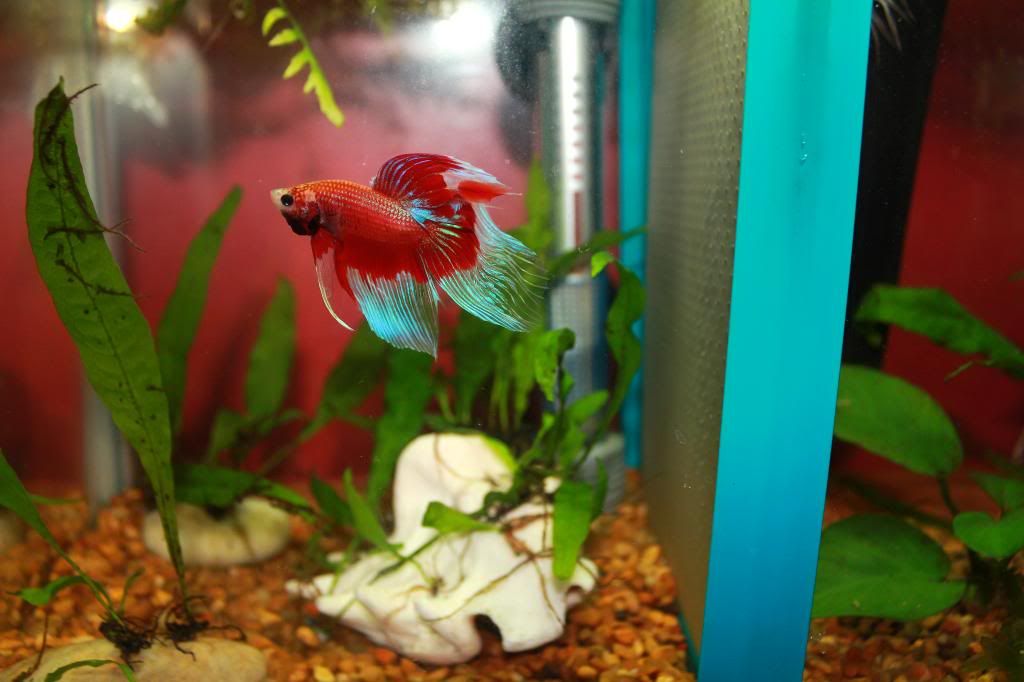 This is Fang, as of yesterday. I "rescued" him Saturday (I still paid full price for him so some people wouldn't consider him a rescue) from Petco. He doesn't look too good at the moment, but I know he will be a stunner once he recovers.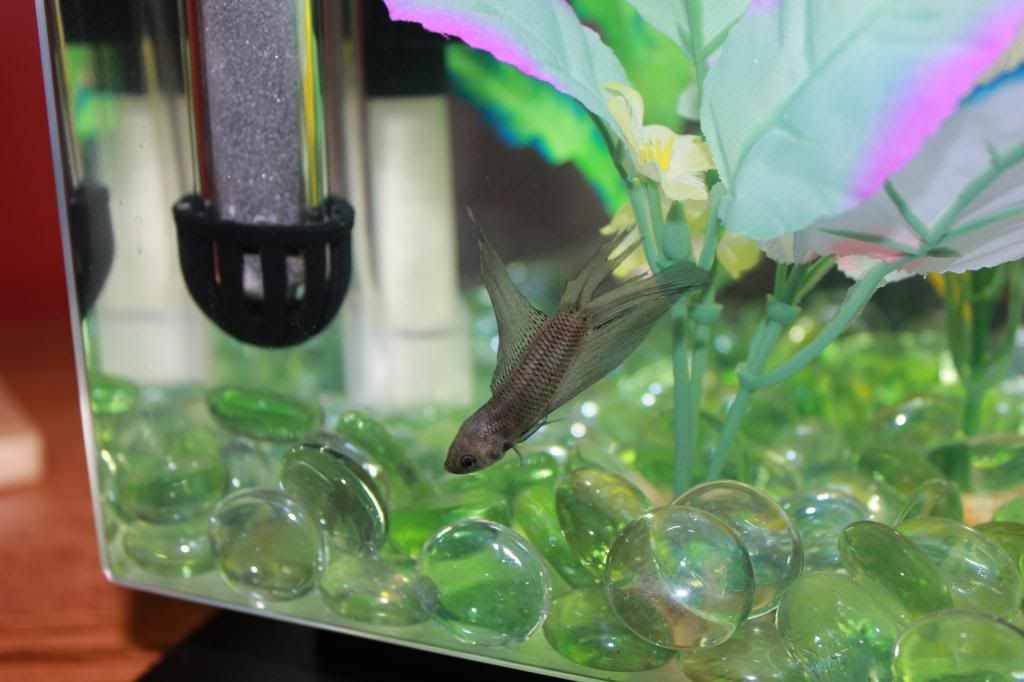 Barti (Bartimaeus). He is a copper(?) CT from Walmart.
Ryu. Pink/red/blue CT from LFS.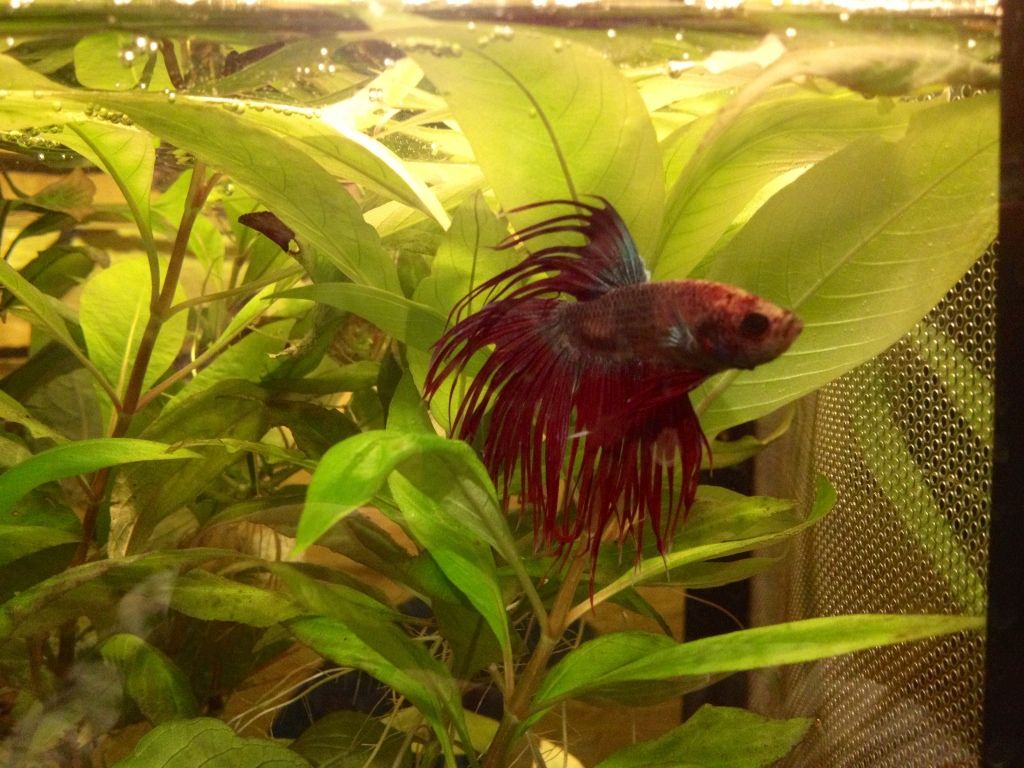 Smile. Marble DT from LFS.
Aru. Blue/green VT from Walmart.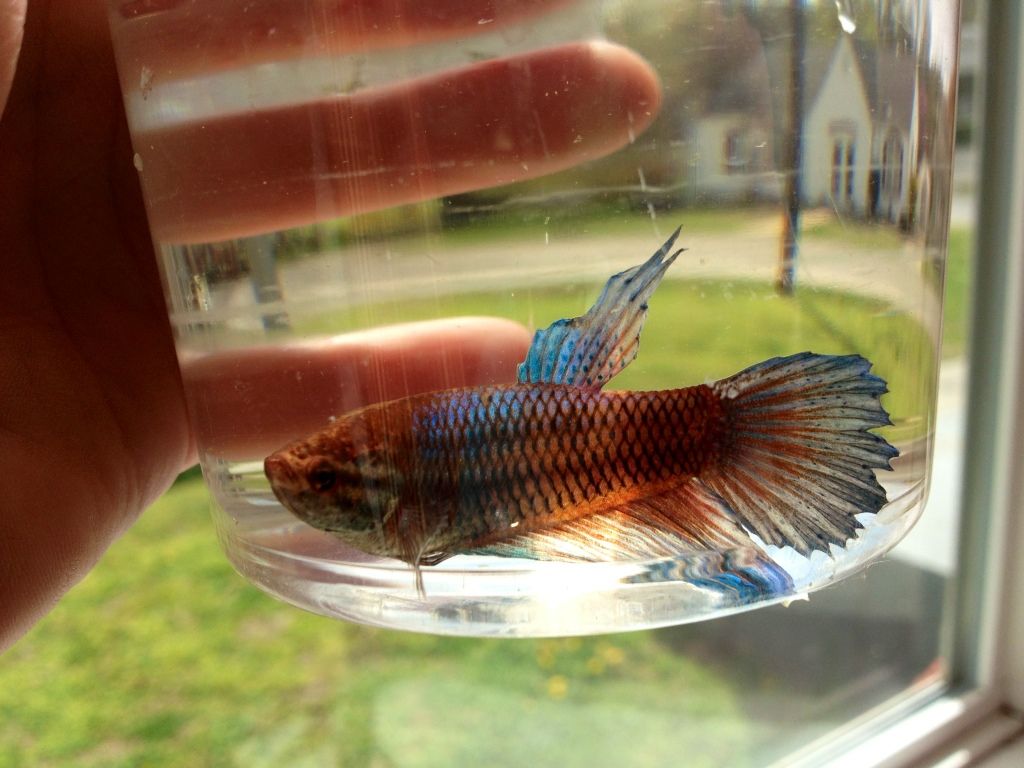 Unnamed white CT and black VT from LFS.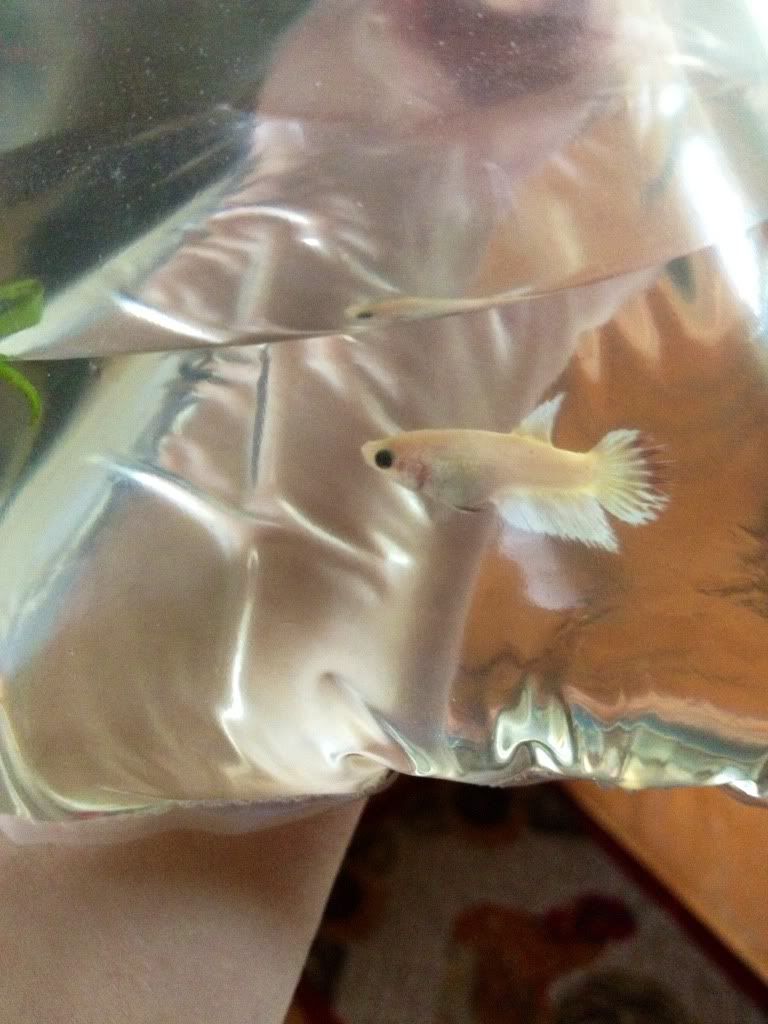 Sherlock. Multi CT from LFS.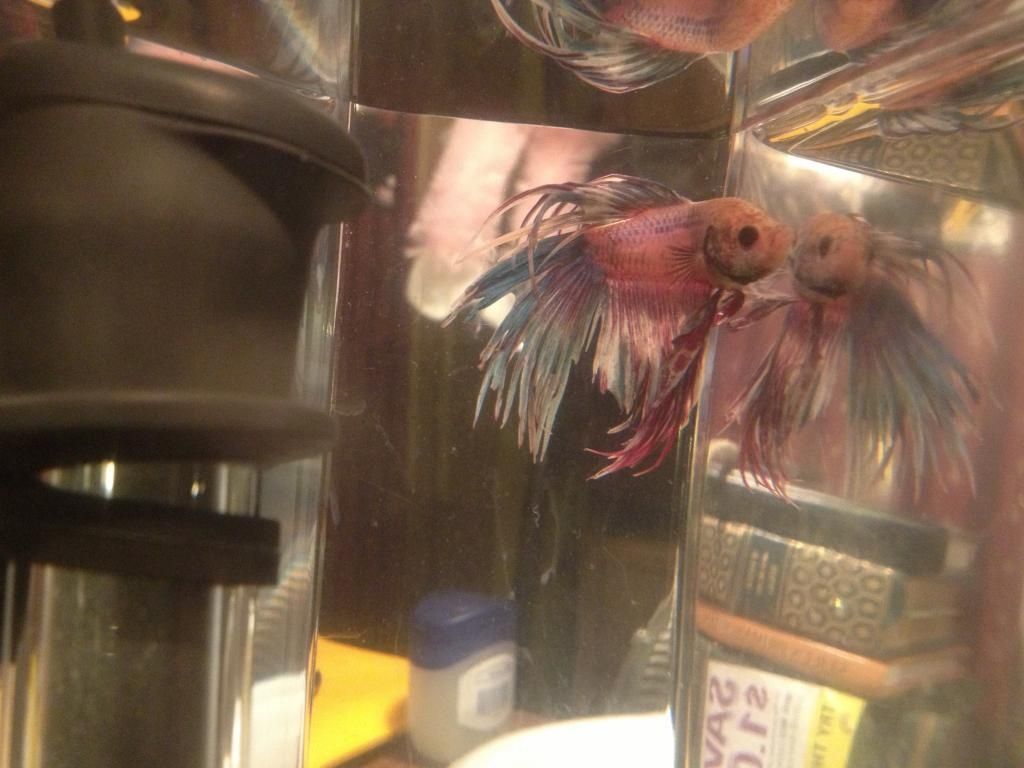 Calcifer. Orange CT from LFS.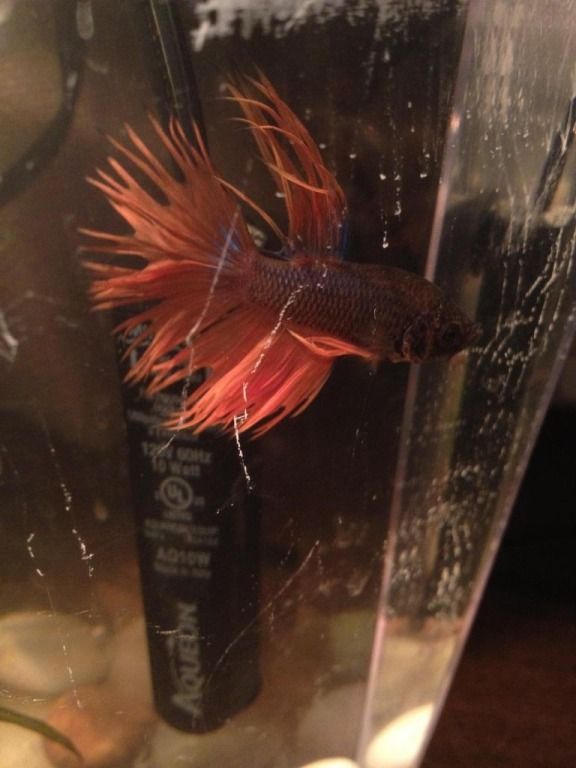 Dante (Dantalion)