Well Neptune decided he really likes the filter inlet so I did some moving things around.
Had an outbreak of Staghorn Algae try to take over my plants... Been dealing with that for a few weeks now. Flourish Excel is amazing... Its like drugs for the plants and the plague for the algae.
Anyway I moved the tiki guy to the back of the tank near the inlet tube... keeps anyone from hiding around it.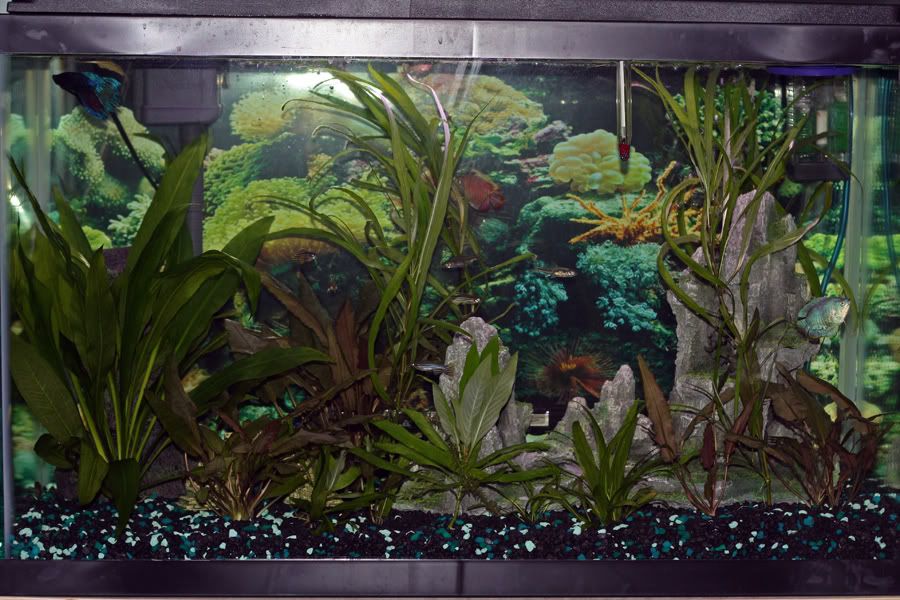 I was thinking since I lost 2 of my Hoeny Gourami's and all my shrimp, I might pickup 4 females. I have PLENTY of hiding places lol