I finally got my cintiq13hd, and to celebrate I decided to do a memorial for Ares, a fish some of us Albertan's know very well.
He is the father of a dozen little babies I brought home almost a year ago, and ten of them are still very much alive and well. Five are at home with me, spoiled rotten, and the other five were given to good homes.
He passed a little while ago, and he will be missed.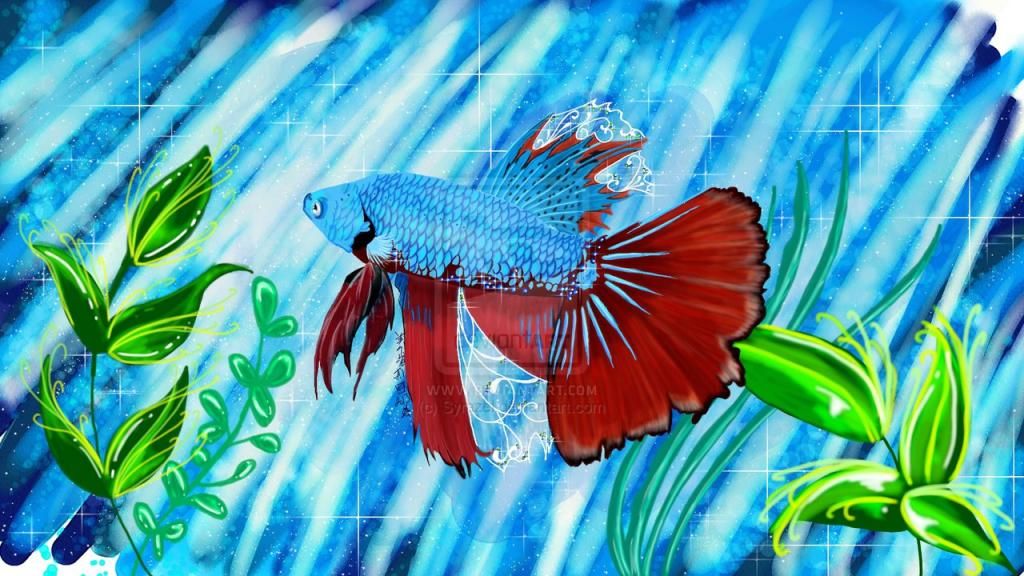 The largest view is available from my Deviant Art page.
This was 43 layers in Painter x3, and about 8-10 hours straight work (minus sleep).
I am starving xD
As for those who're wondering about commissions, I will post a thread when I am prepared to take some. I have two right now that are overdue due to my old tablet being a butt before my cintiq arrived yesterday. So if you're interested, keep any eye out for that thread.