The internet goes tomorow, but I will be able to get on from time to time on my phone.
I finally got things a bit better for the fish. I have the 10 gallon sorority, a divided 10 gallon for my three bigger boys, and Goku (my special baby) in a gallon bowl.
I might divide it into four if that red and black VT is still at the petstore O.O
So here are the updates before a leave.
The divided 10 gallon with Spoof, Kiyoshi, and Pip.
Pip getting settled in.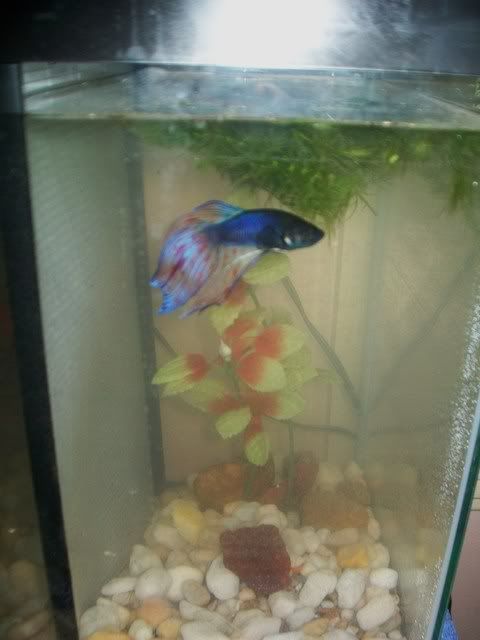 Kiyoshi is stressing, poor guy hate moving -___-'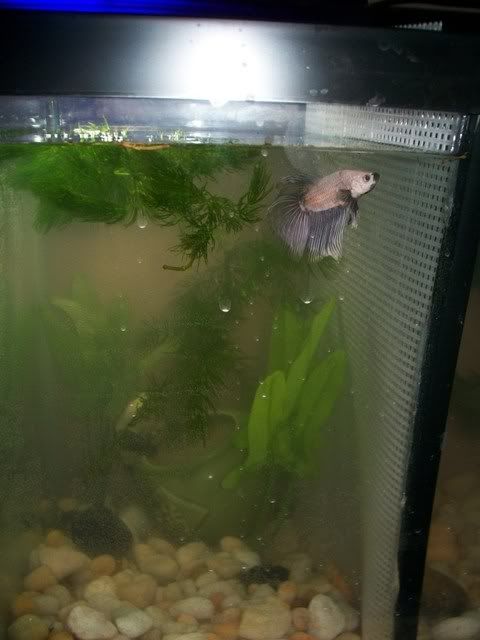 Spoof is good :)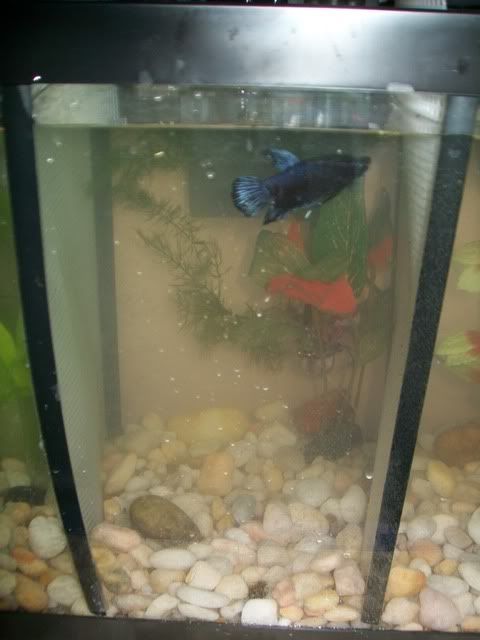 Here is the now, thriving sorority, (I gotta keep that algae in there for shrimpy and midget)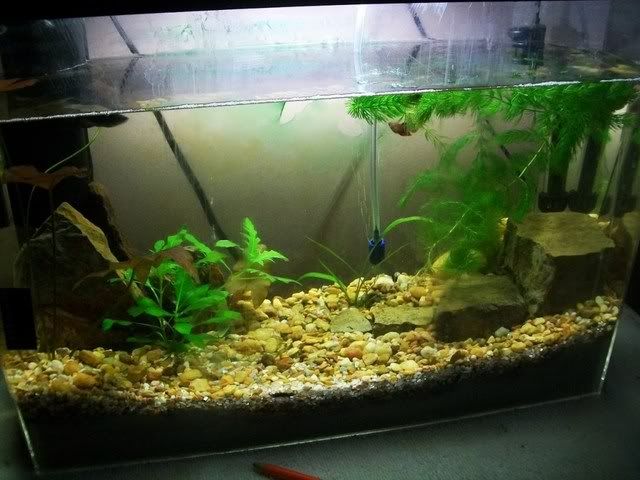 So that is it, if you want to contact me, add me on Facebook, which I have on my phone.
www.facebook.com/jennyinurmouth
I would love to keep in touch.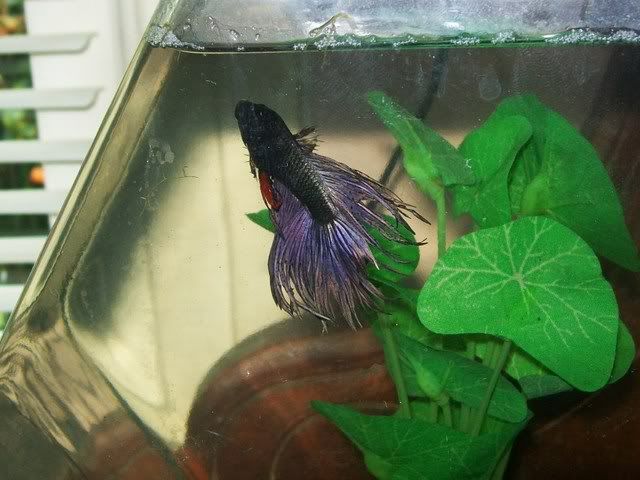 My precious little one goku is getting so much better :D I told myself if he made it, he would be my favorite and I was right :3