My 75 gallon looks empty, I think because most of my fish are bottom dwellers and my hatchets are top dwellers.
I have 5 khuli loaches
5 clown loaches
7 silver hatchets
4 female guppies -1 month old fry
1 betta
They are all peaceful and get along. If the guppy fry all survive they may be a nice addition, but I may give them away if they aren't very compatible with the betta.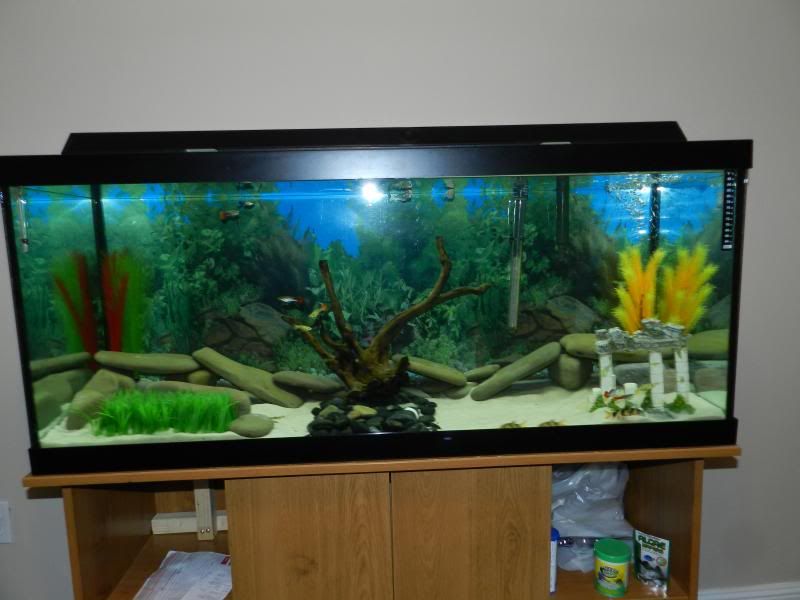 I would like something to fill the middle of the tank with colour...But Nothing seems to match so far. Would boesemani rainbow fish go well? Or would the betta see them as a threat?
Thank you for any advice.