Alrighty. I'm giving him Jungle's Anti-Parasite food. I don't know what else to do.
He's in a 2.5 gal tank. Temp is at 82. I've been changing everyday for the past seven days. Before that I would change every 3. I've had him 2 months tomorrow. His water param's are perfect and I check them frequently.
What. Do. I. Do?
I dote on him. I make sure his water is clean, he has good food. Not under or over fed. Warm water.
He is acting fine. Swims around, flared at the camera, is always eager to eat. He only acts slow at night now.
Look at him. He's pitiful!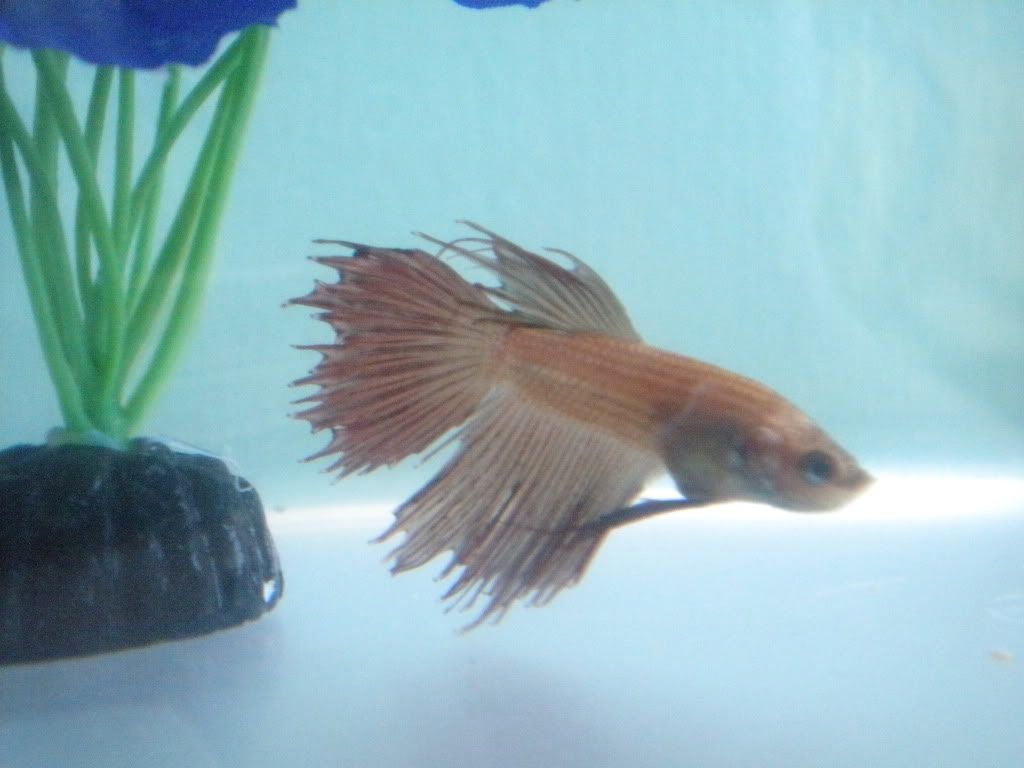 :[