SO MAD! I dont know what happened! Alle's fins were fine last I checked, but today I noticed his top fin and tail fin had huge splits in them! :'c
When I got him (In Sept, in bad shape from walmart), he had a huge, full tear dividing the fins under his belly in half! Its finally really starting to heal...
and now this! :'c grrr!
I think it was either from netting the other day (couldnt not) or maybe from some sorta blowout from cupping today when he saw Maccies for a long time and I didnt realize :'c
Should I put in AQ salt to help him out? For a few days? I do daily 25% or 50% everyother day changes (with vacuuming) because Im cycling, so Im a little worried about Not* using salt.
I dont mind what they look like or if they take time to heal (hes still handsome regardless <3), I just dont want them getting rotten or anything.
Thanks!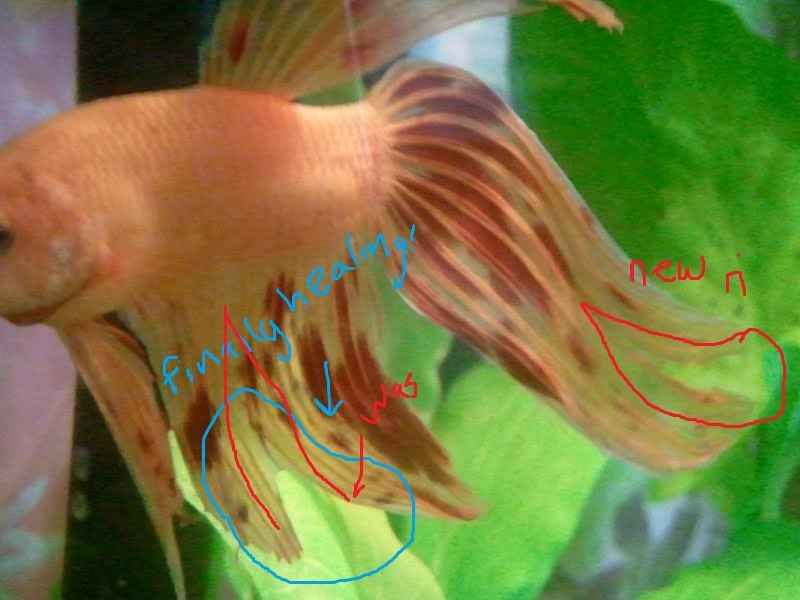 Makes me saaadddd :'c ....