I redid my tank and juggled everybody when i did my 100% water change yesterday... okay, it was more like 95%, but whatever. lol.
Before:
After: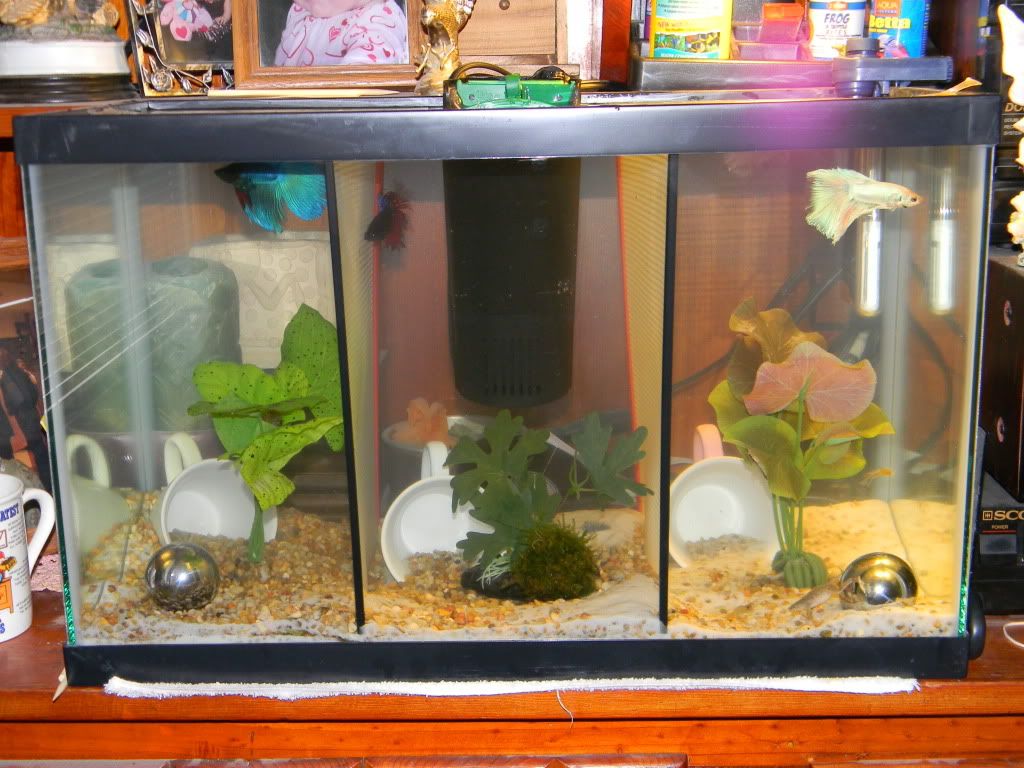 Yes, not that huge of a difference, but i made more changes than placement. My three otos now live together with Twitch and Jake, and the other boys have a snail for algae control. Spot also has a shrimp buddy, cause i didnt want to put it with Willy, who is a grump. XD I have some Marimo balls coming in the mail, and i plan to get more live plants soon, but tell me what you guys think!! :3
Oh, and i baffled the filter after i took this picture, but i need a sturdier bottle, those cheap nestle bottles are too thin and the filter practically pushes it out of the way.