Gen's been giving a serious "I despise this tank!" vibe since he was moved into it 2 weeks ago. He stopped eating for the majority of those two weeks. Put pellets in, scoop them out when they started to sink. Had to do quite a few water changes because his filter intake's too strong and I haven't had a chance to baffle it yet.
And then my mom went to pick up some Ich med (NOT for Gen), and brought home some neon tetras. She wanted to set up the tank in the basement for them. So they went in with Gen for a night (Yes, I know, 3 tetras and a betta inside a 3g isn't good). Too bad the lady at petsmart was an idiot. She mishandled our tetras. One died in the bag during acclimation, another died right when I was about to put them in, and the last died inside the tank after about 30 minutes. He didn't nip at it, it didn't nip at him. Honestly, when there was one in there, he unclamped and swam around for the first time in days. I cleaned everything in his tank and gave him new water as soon as the last tetra died. x[
ANYHOW. Here's Genesis, being a lot less clamped (and he even ate two pellets today).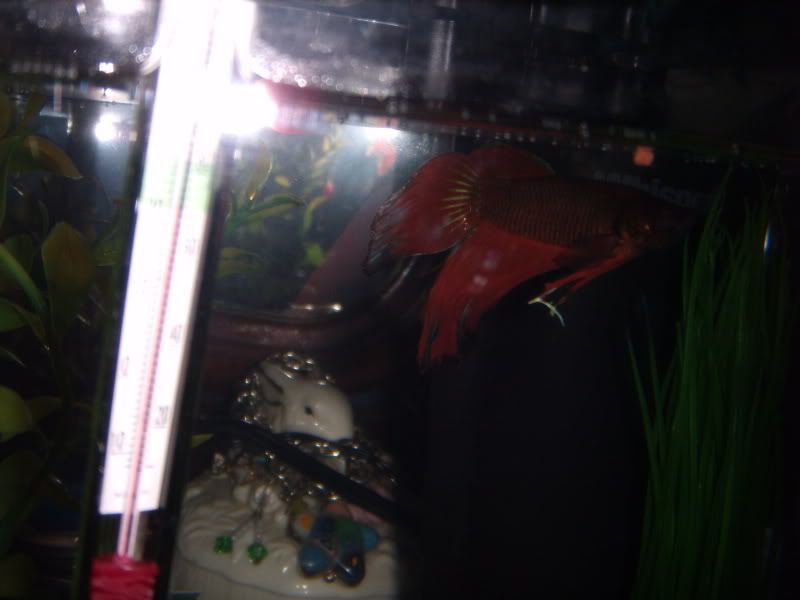 And if anybody remembers me trying to figure out if our little goldfish had Ich--he did. And he is looking great. We treated him with a medication that took 1 drop per day for 3 days. Cleared it up after one day. He's in a bit of quarantine while we wait to make sure it's all gone, and the other pond fish don't have it. That, and he needs to regrow his fins a bit. So, this is Jumbo: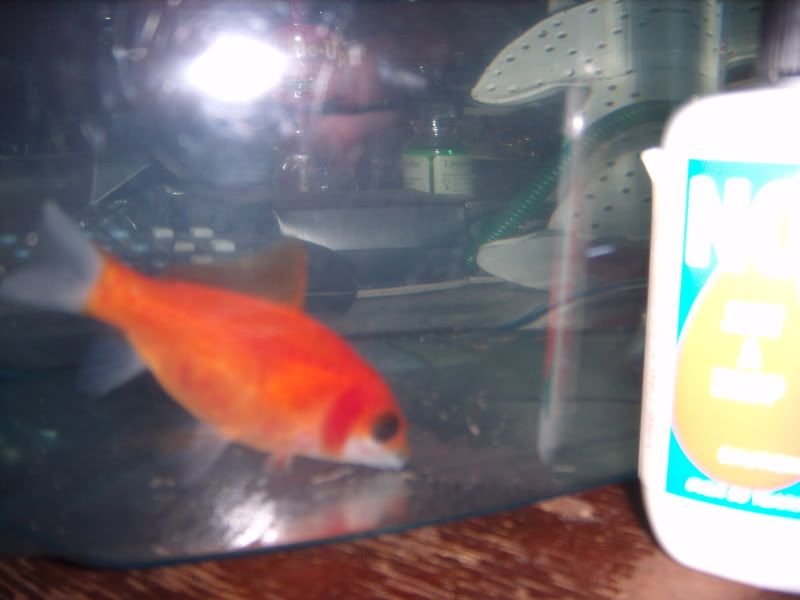 Sorry for all the rambing. D: