So some of you know, i brought home a male CT betta a few weeks ago from walmart, he is now in a 10gallon with live plants with 2 Otocinclus, and all is good. they suck around on the bottom and he swims around nibbling on the live plants..anyways while in pet smart 2 days ago i brought home a female
.. it was hard to get a pic of her b/c of the glare on the tank, but u get the point.
the container said dragon tail, but i dont know my diffrent types yet, still learning.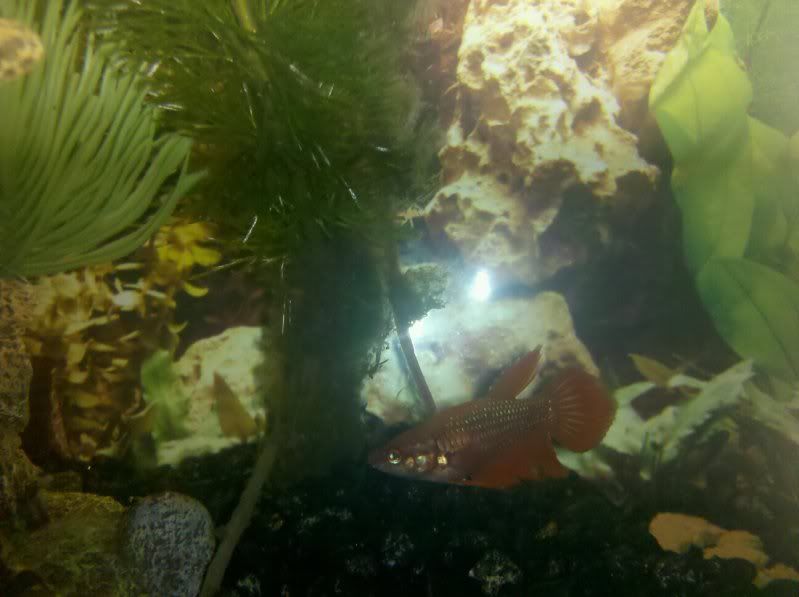 and here is my CT male again