okay, well...
I'm not going to lie. I planned on getting this guy. I was thinking last night, when I go get conditioner and aquarium glue, if I have a few extra dollars.. and I have the plastic bin from Walmart. Caspian and Pierce seemed to really like it. If I have a few extra dollars... I really want a little red guy.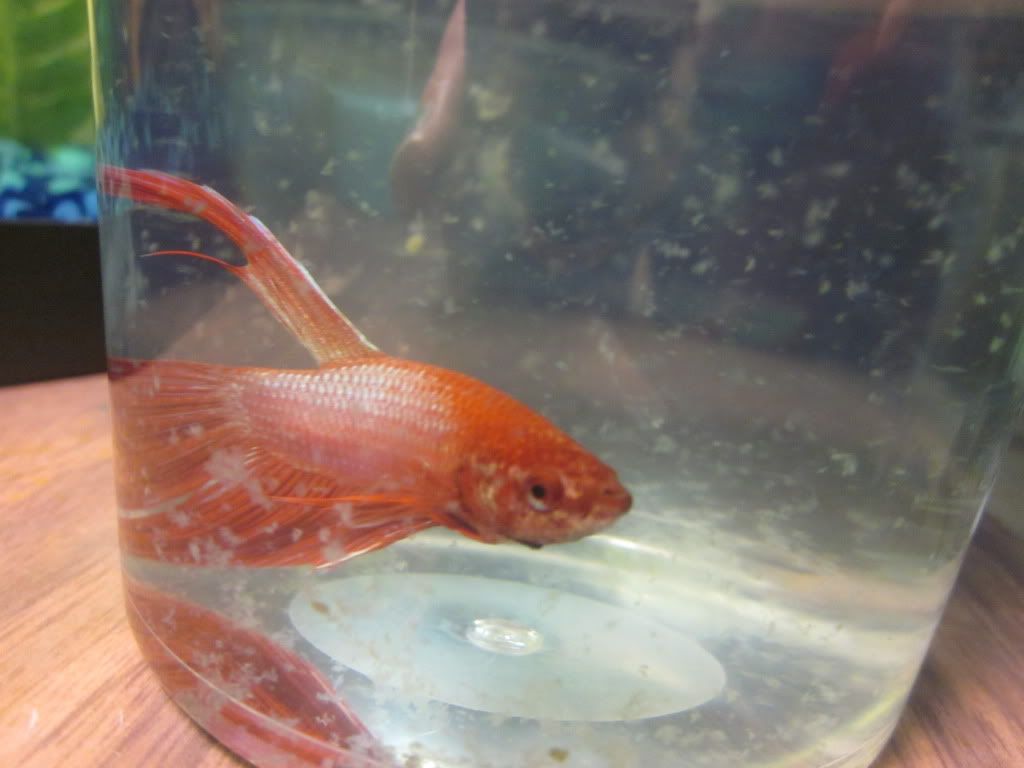 so here he is! C:
that's his nasty little cup from the petstore. i swear, my local store takes the worst care of bettas.. hopefully they hire me so i can step it up a bit.
anyway, he has a bit of a green shimmer.. and so far he's swimming around in a bowl i put him in until i can free up the bin. he already flared at me! xD i'm surprised he's in as good of a condition as he is.
so right now i'm waiting on madre to go get a cheap huge bin so i can store the ten gal's water without having to do ANOTHER change.. reinstall a divider, and put pierce (currently in the bin) back in with flair. and then i'll have the bin for this little guy :3
haha i actually sneaked him in.. madre doesn't know about him. i came home and carefully put him in the bag (the dogs were surrounding me like i know you're hiding something that's alive!) and sneaked him upstairs.
i also have nooo idea what to name him.. any suggestions? c: