So I went through the trouble of making a homemade divider for my 5 gallon tank. It was actually a fun project, but it was such a mess to clean up. I used two sheets of plastic mesh instead of one to better obscure their view of eachother. So far, they either haven't noticed eachother, or they feel secure enough to not care about eachother.
The blue strip will be covered with black soon so it can't be seen.
Eventually I want to do this with a 10 gallon or even larger tank so I can have more Bettas together.
I thought they were going to flare at eachother in this first picture, but my CT Betta turned away before encountering my DT Gamma. (their names are Betta and Gamma :D)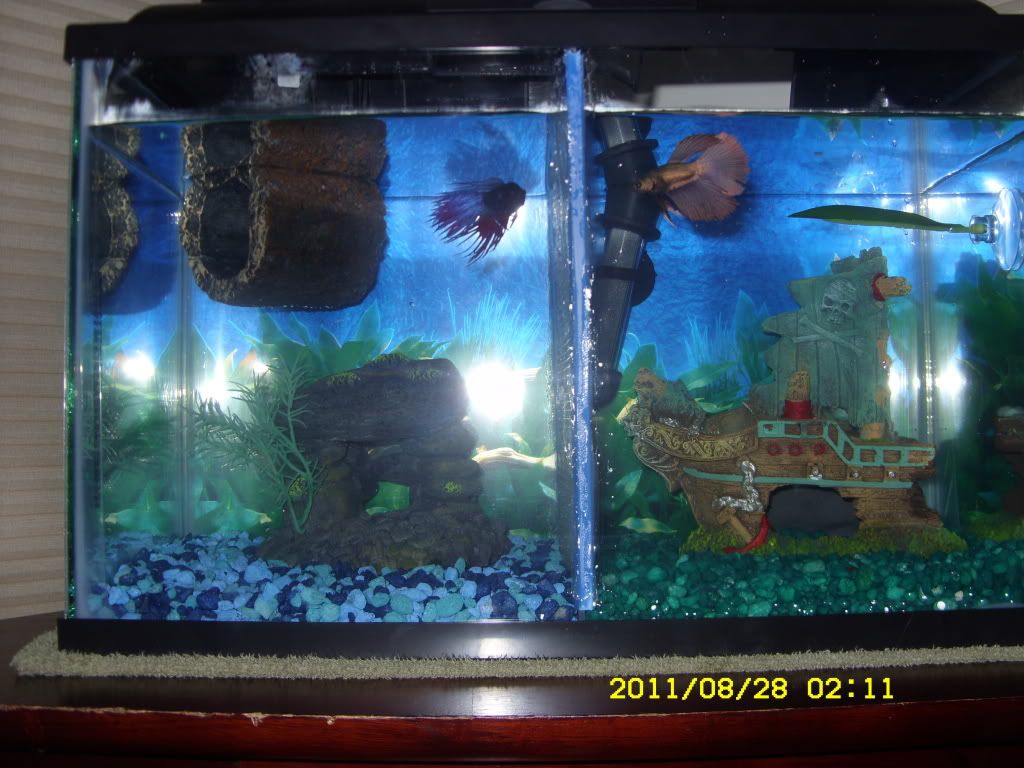 Betta's Side of the Tank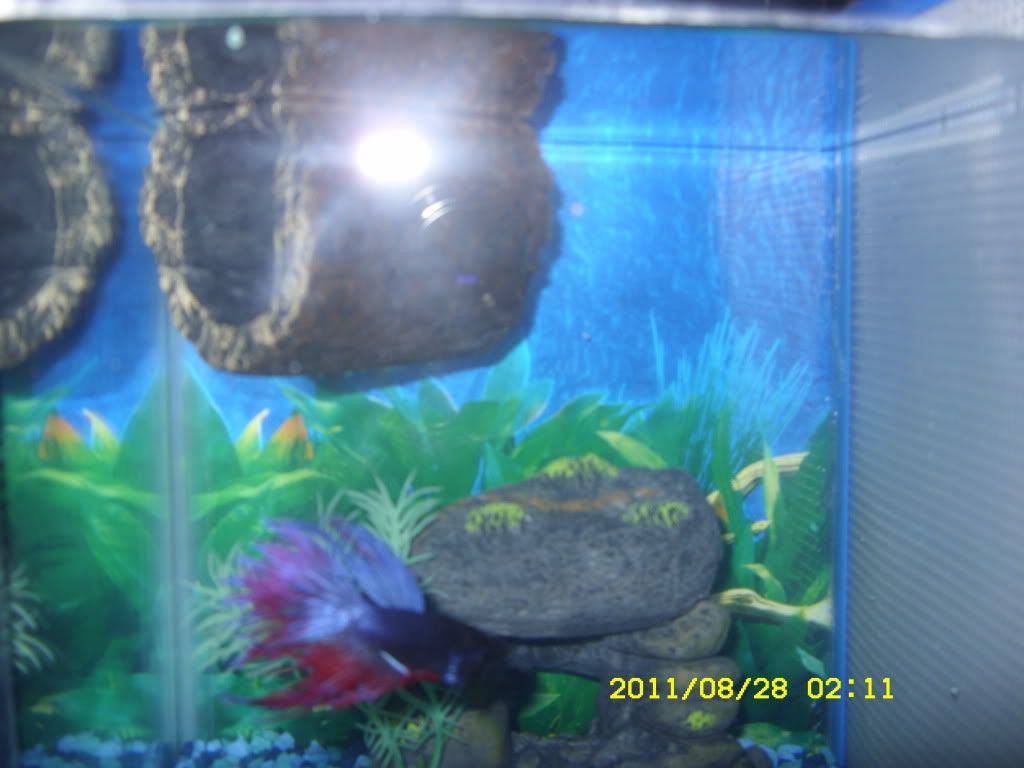 Gamma's Side of the Tank