Plakats are short-tailed bettas, and i think they're the originals of our beloved bettas. this, is a Plakat: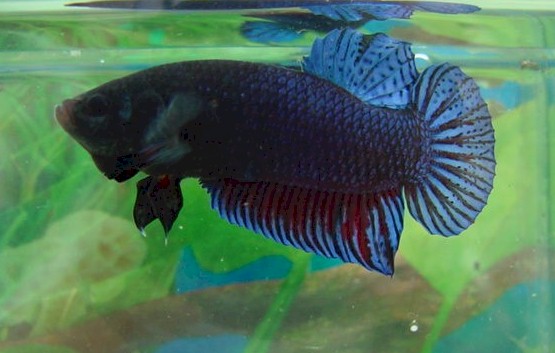 sometimes you can get lucky and find them in pet stores, mislabeled as females, but i do think they're generally not popular with the public.
dragons, usually come in Halfmoon Plakat, or HMPK, shown here in dragon and non-dragon:
they are the result of crossing between Halfmoon, and Plakat bettas.
you can find HMPKs at some pet stores(i know PetCo sells them), or on aquabid.
a 2 gallon is fine for both(though my female Plakat, Lulu, loves her one gallon. oddball fish). Lulu IS bigger than my other girls, but i'm not sure about male Plakats. as for HMPKs, the three i've had in my time(2 males and a female), they've been SMALLER than my other bettas.... *shrugs* maybe someone who has males of both tail types c an chirp up, but i'm sure they'll do fine in a 2 gallon.