This was the first betta I bought, who I originally named Victor, which is the same as my current betta. I bought him on a Sunday, and he only lasted until the Wednesday. =( I don't know how he died, but I think it was due to bad water quality. Either that, or he was sick to begin with.
Here's some pics of him before and after he got sick: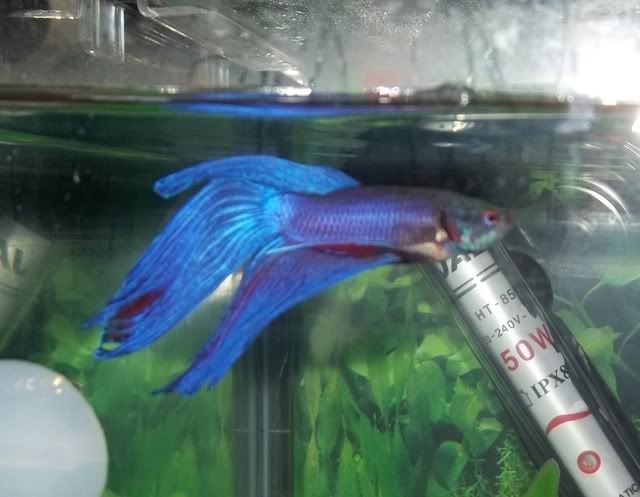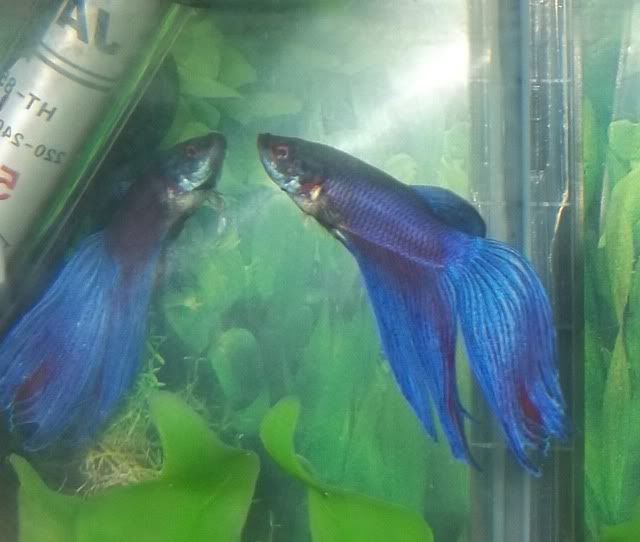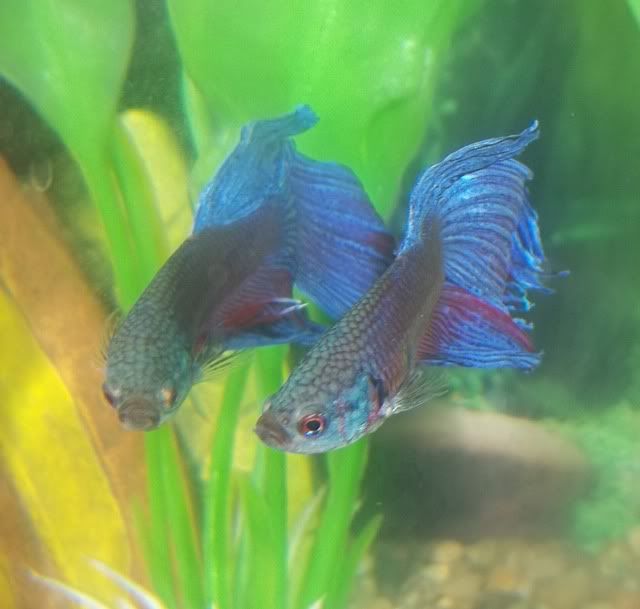 I really like this pic too. It looks like he has a double, hehe.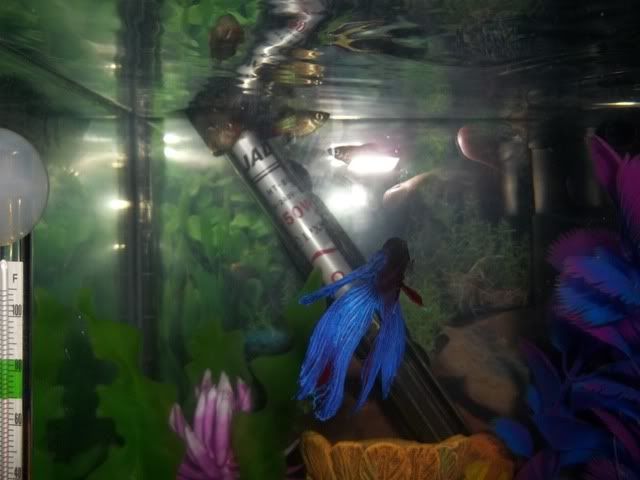 And here he is when he got sick. He just kept lying at the bottom on his side, gasping for air. He lost his colour too, and his fins were clamped: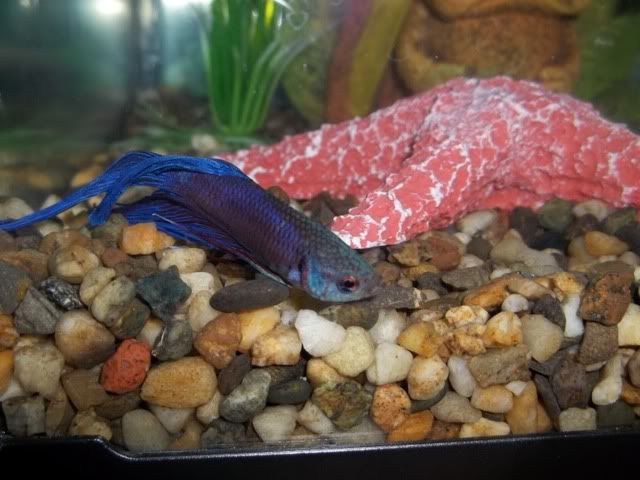 I still don't know what he died of, but I do think he was introduced to my aquarium too early. May he rest in peace.