New tank!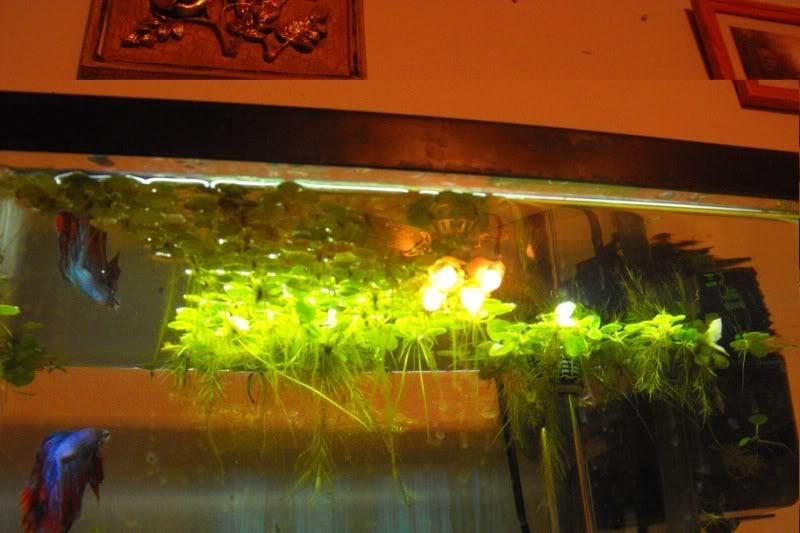 The fishless cycle felt like it took forever. Its an upgrade to a 10 gallon from a 5 gallon. This was the old tank: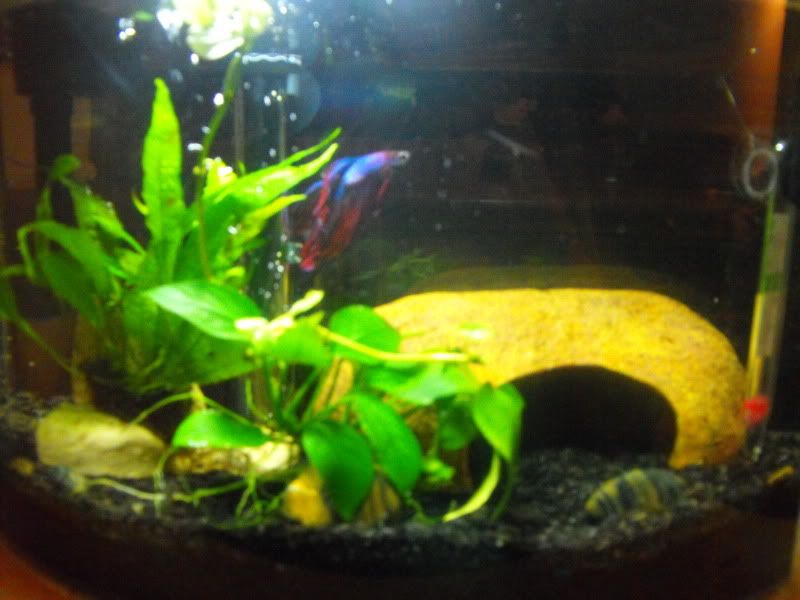 As you can see, I'd overfilled it with decorations, and the current was stronger than I'd like. The heater was too long to fit quite right, too. The new tank has mostly the same decorations as the 5, with one of the rocks I took out due to lack of space re-added and floating plants put in to dim the lighting and for him to play in/build bubblenests in. I'm hoping the dimness will help prevent tail biting - he seems to be a tail biter triggered by bright lighting and boredom. He just loves the floating plants. I also got an Aquaclear filter for him, which is adjustable to a very slow current. I think he'll appreciate less water flow. And this tank is big enough that he can actually swim
to
something. The top is more air tight too, so the air above the water is more humid and warm for him. And the color scheme pulls together more. I left some algae on the walls for his tank mate, Callahan the Olive Nerite snail, to eat. He was in the 5 gallon as well. I don't think I'm going to put any more tank mates in there, I'll just let them enjoy the space. Caspian is swimming a lot more now that there is more room. And best of all, the color scape will match the snail eggs, so they won't be as obvious
.