Upgraded my sorority! Added a few more too. :)
I had 4 girls in a 10 gallon with 2 Scarlet Badis, 4 Otocinclus, and 6 neon tetras. I decided to upgrade them all to a 29 i have had set up cycled and planted for a while. There is now a angelfish in their temporarily as its fins were getting munched on by something in my 75. I went to petco with my mom and girlfriend yesterday to get maybe 2-3 more girls for the upgraded tank and some cat food. We walked out with 5 more bettas 4 of them female and one King PK Betta (girlfriend got this for my birthday that will be in a month and a half). Figured id share some pics with you guys.
Sorry for poor quality I have to use my camera on my phone.
"Gig" (short for gigas) My new King PK Betta.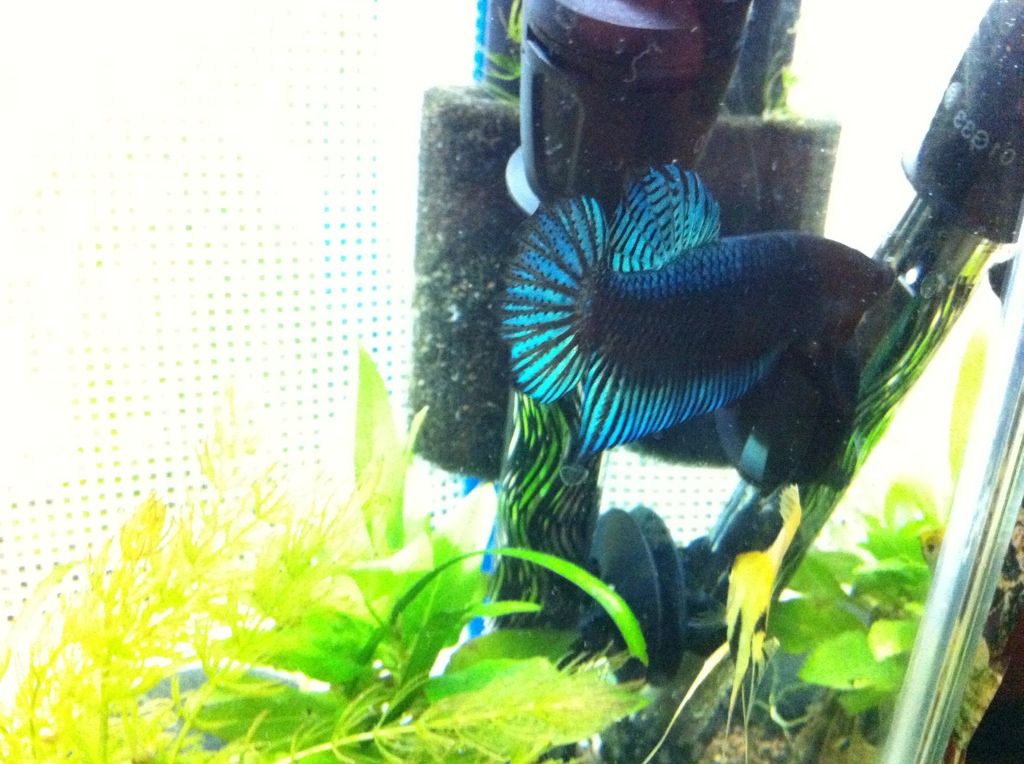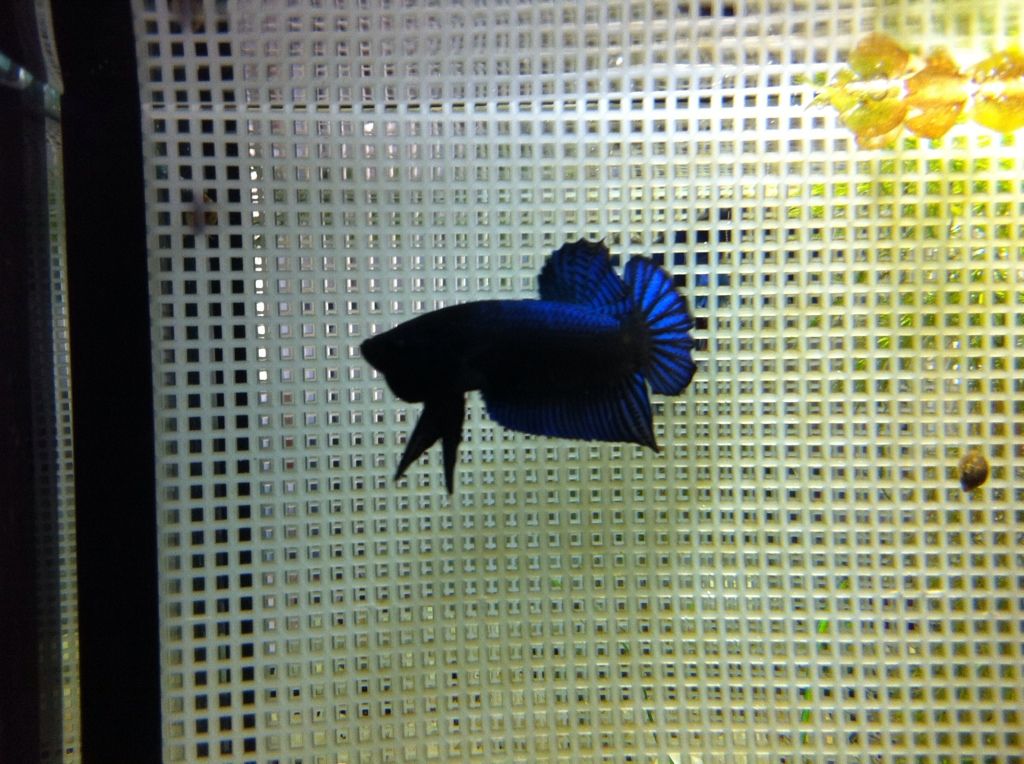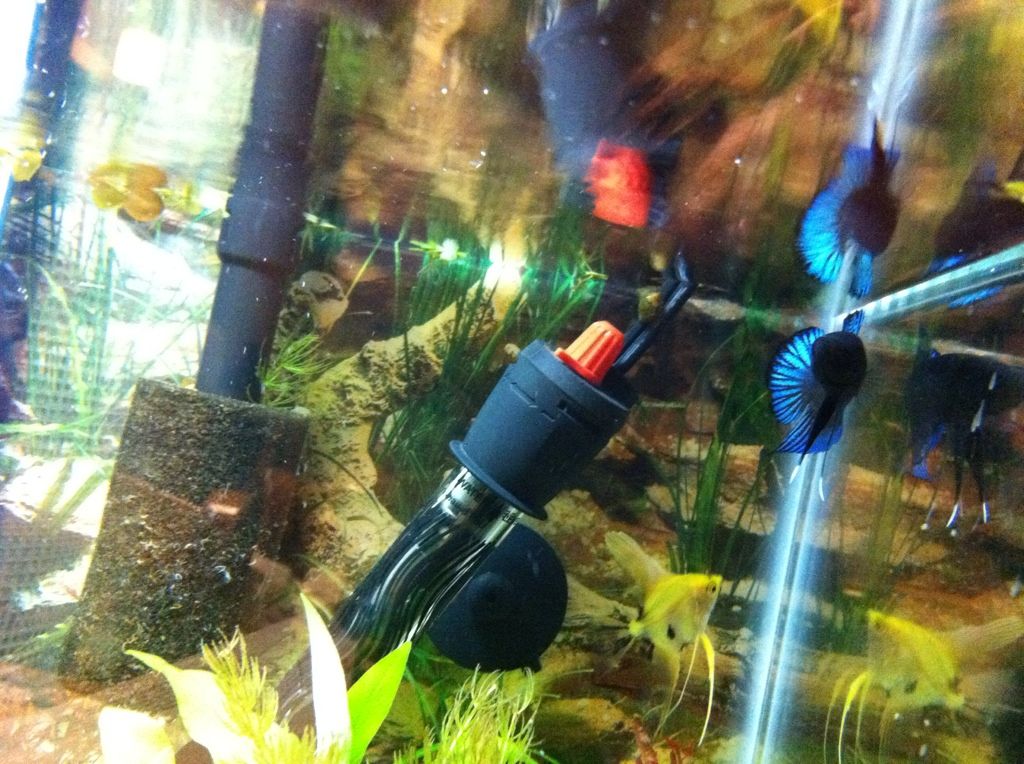 His Frat House he is in.
Now for the Sorority