Not the best pictures as I used my phone, but here are my work tanks.
my blue VT, camera phone did not do well!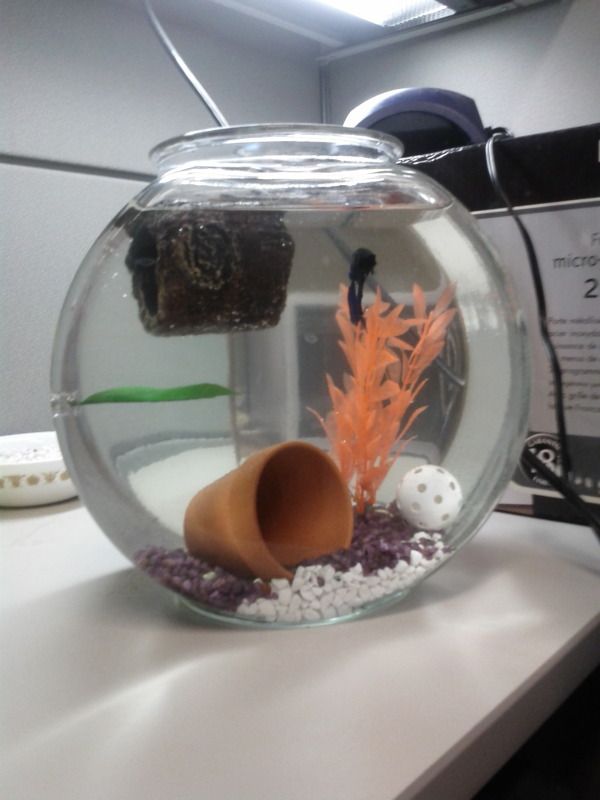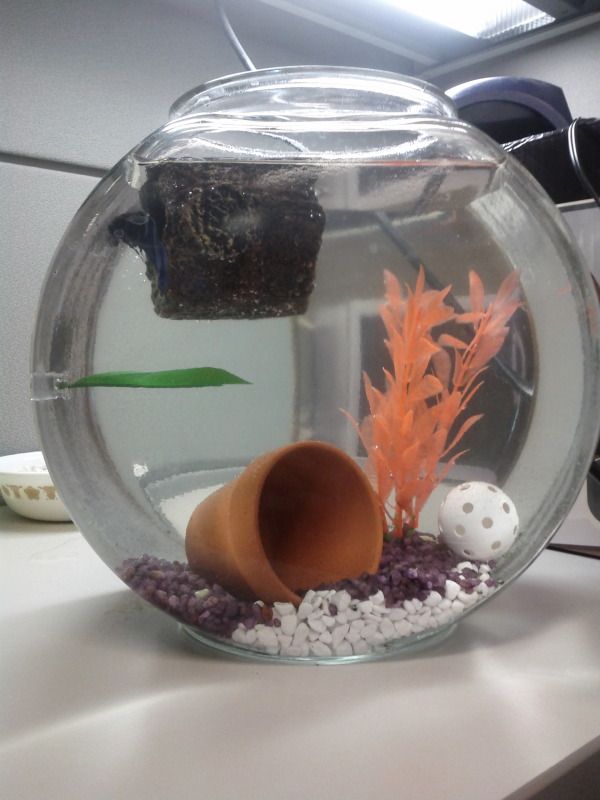 And here is my community tank, also not the best pictures, ignore the water marks on the top, long story short I work part time right now and my coworkers arent helping with the tank like they said they would grrr. The big orange guys are male platies and the orange tailed guy is the male guppy, unfortunately the female endler and molly are hard to photograph.