The boys are feeling a lot more frisky and settling in nicely!
Hugo races around the tank, and it's hard to get him to stay in one place for a photo. So much for bettas being "sedate" swimmers! XD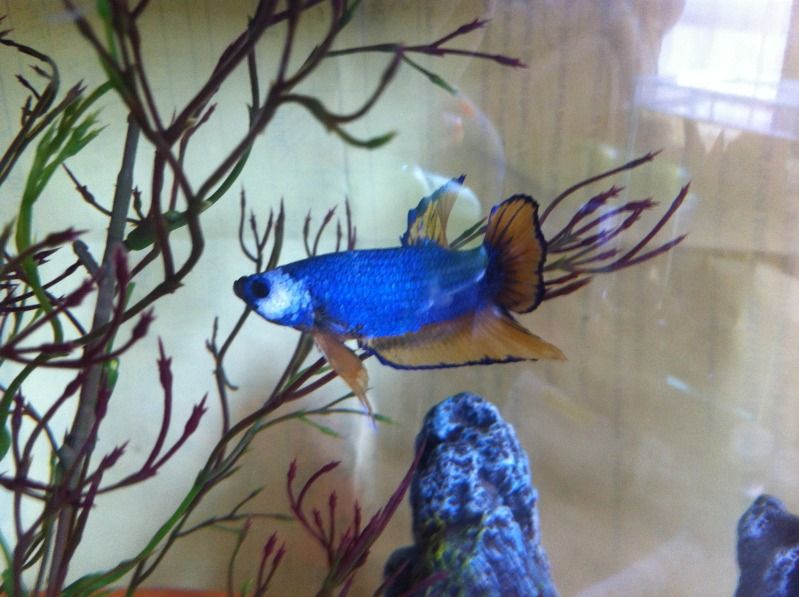 Fleury was having so much trouble squeezing those ears into the Eiffel Tower that I decided to redecorate his tank. Well actually it was supposed to be just a new hide, but then I saw this cool Buddha...
"Mommy I need some new digs. Seriously."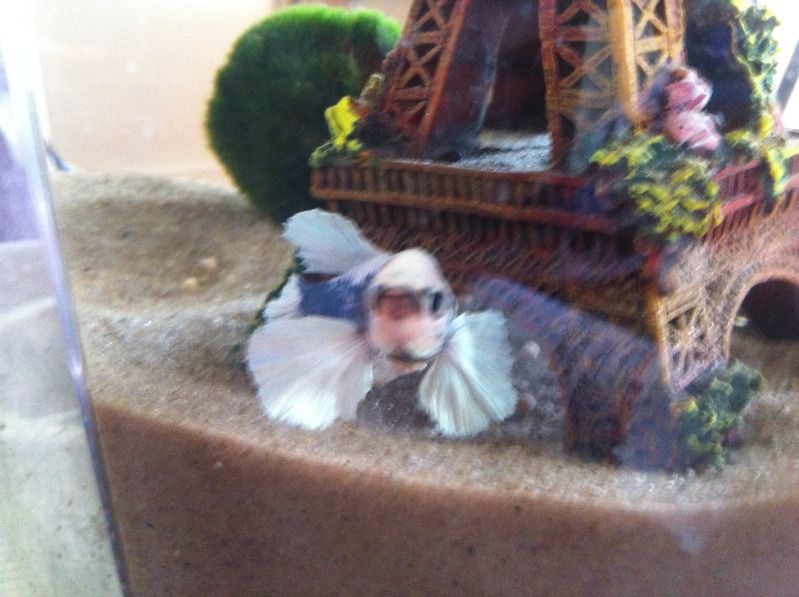 "Ah, this is better - room to stretch my ears!" (He hides in the barrels on the left.)