I've just Spent an hour staring at Toothbrush trying to eat my baby endlers through the plastic walls of his temporary residence. lol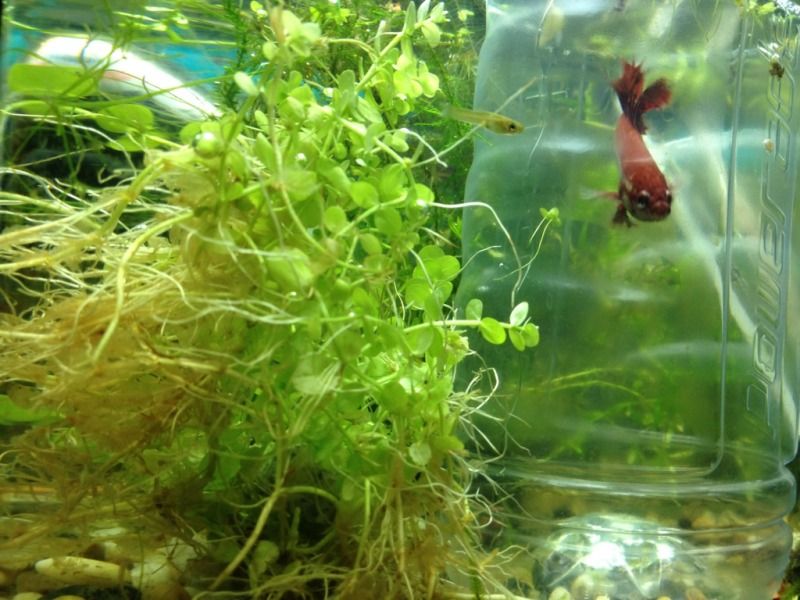 I bought a few endler frys yesterday when I passed by a lfs which just happened to have them on discount. (class N!) Without a transport I had to think of a solution to keep these guys away from a hungry betta until tomorrow, where I will begin stocking the big tank at my uncle's house. So betta is in a bottle with a couple of holes in for water flow.
He keeps snapping at the walls when the frys swim past
At least it's entertaining him :)
just teasing him temporarily, tomorrow he'll get his own 1 gallon planted aquarium inside my 10gal npt.... until the little guys grow up and start breeding like rabbits...
but for now, I'm amused