I tested the water in Dumbledore's tank this evening and was shocked by my results. He currently resides in a 5.5 gallon tank with 3 silk plants, gravel, and a little pot for him to hide in. I've attached a picture of my results:
The order from left to right; ammonia, nitrite, nitrate.
I couldn't tell if the green was between .5-1.0ppm or even 1.5ppm. Either way I was appalled. The nitrates don't look that good either. I immediately yanked Dumbledore out of the tank and did a 85%-90% water change and did a DEEP gravel vacuum. I have attached a picture of these results as well: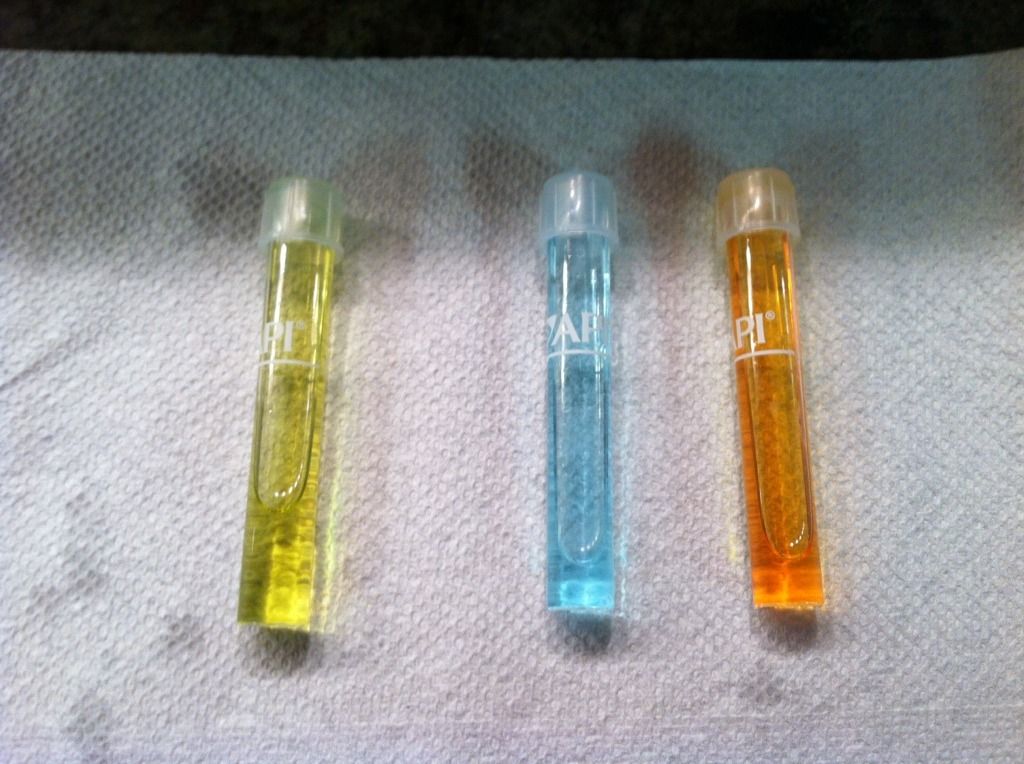 The order from top to bottom; ammonia, nitrite, nitrate.
It's a wonder my fish isn't showing any signs of distress, discomfort or sickness, I did add a little extra Stress Coat into his tank to hopefully help him feel better. And the scary thing is...I just did a PWC of about 50% on Saturday. I usually clean his tank about twice per week, or at least once at about 50% maybe a little less if I cleaned it previously in the week, about 30-35% each time with a gravel vac.
So now I have 3 questions:
1. Why did this happen? I don't really understand the cycling process, but I have heard of people having "mini cycles".
2. How do I prevent these from happening? I guess just water changes, but how much should I change?
3. What would be the proper cleaning schedule for my tank? It's a 5.5 with a filter. The only reason I was cleaning it twice per week is because I have a 3 gallon and that's how often I clean it.
I'm really sorry for such a long post. I was almost in tears thinking about the harm I was causing my poor fish that I've worked so hard to take care of. Thank you all so much for your time and help.
LizzyP