Here's my Honey bee. He still has curled fins, but he's adapting to his new home quite well!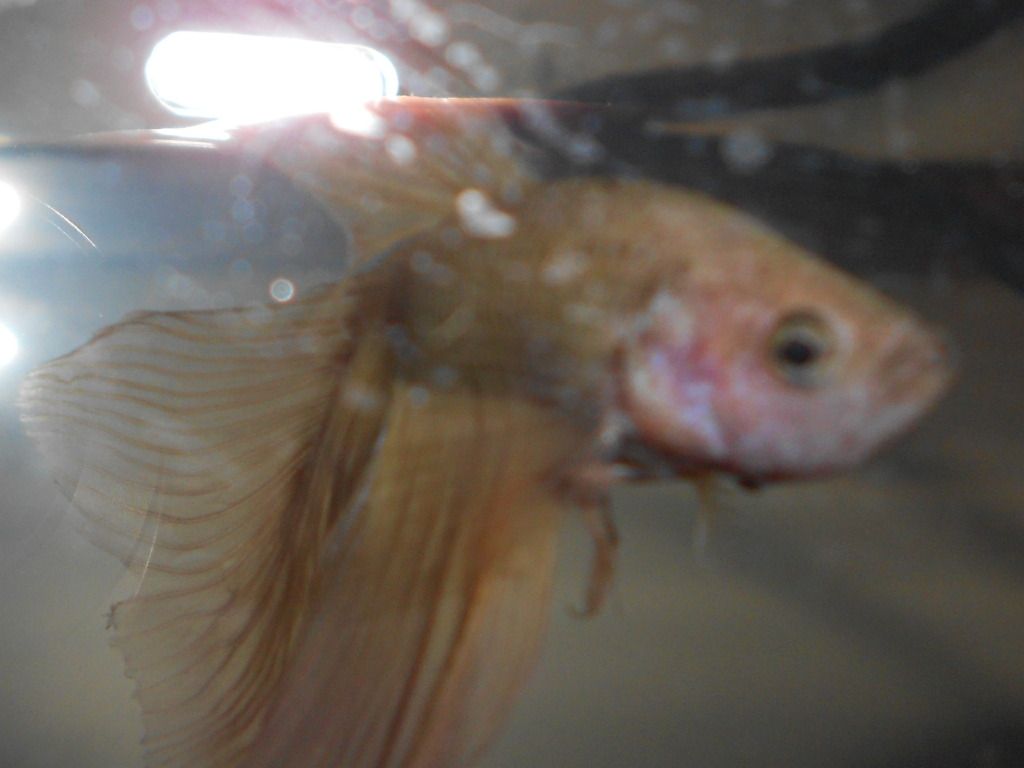 (I should have wiped off my tank!
)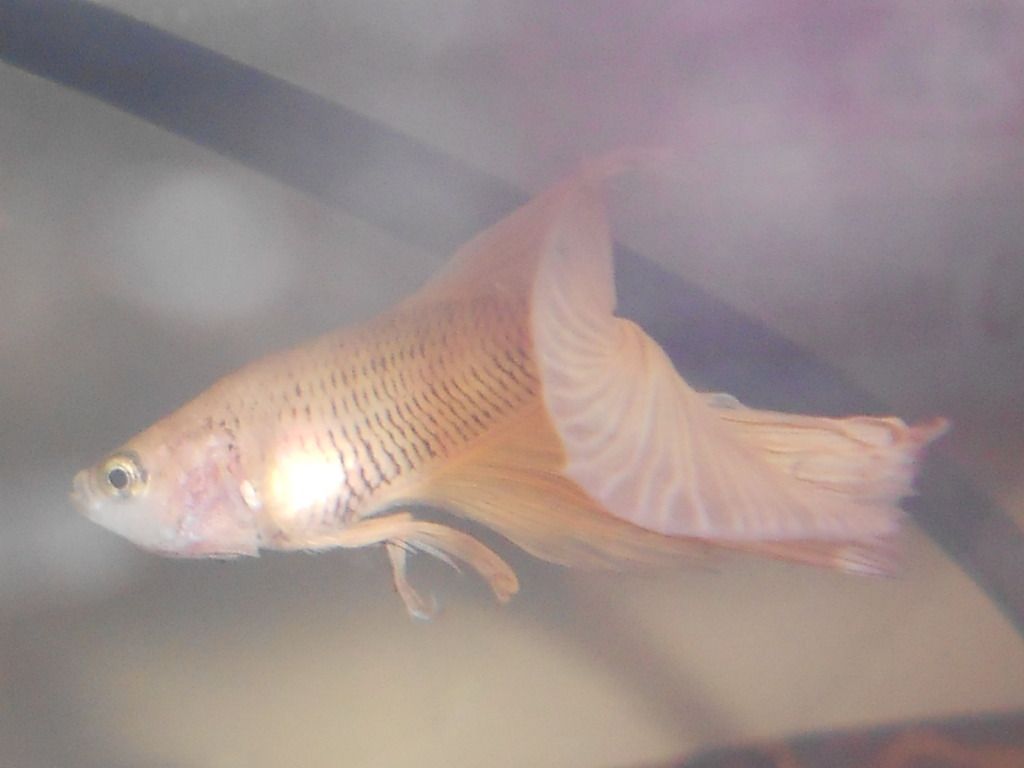 Miss Phoenix does not like having her picture taken, and frankly she's quite snooty to me.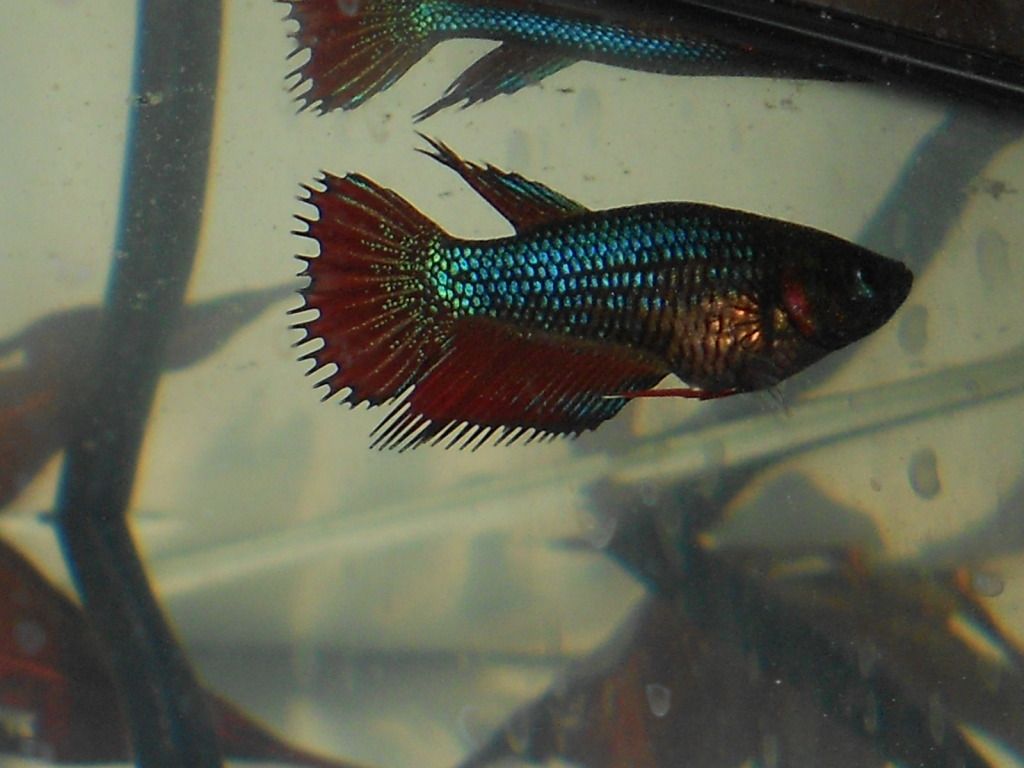 (She's a bloated little sow, I've tried fasting her but she just won't drop that belly! Since she's so little, she's still getting her true colors, I love watching her colors come in!)
This is my frowny faced Rasputin. At this point, I think he was giving me the evil eye for taking so many pictures with flash.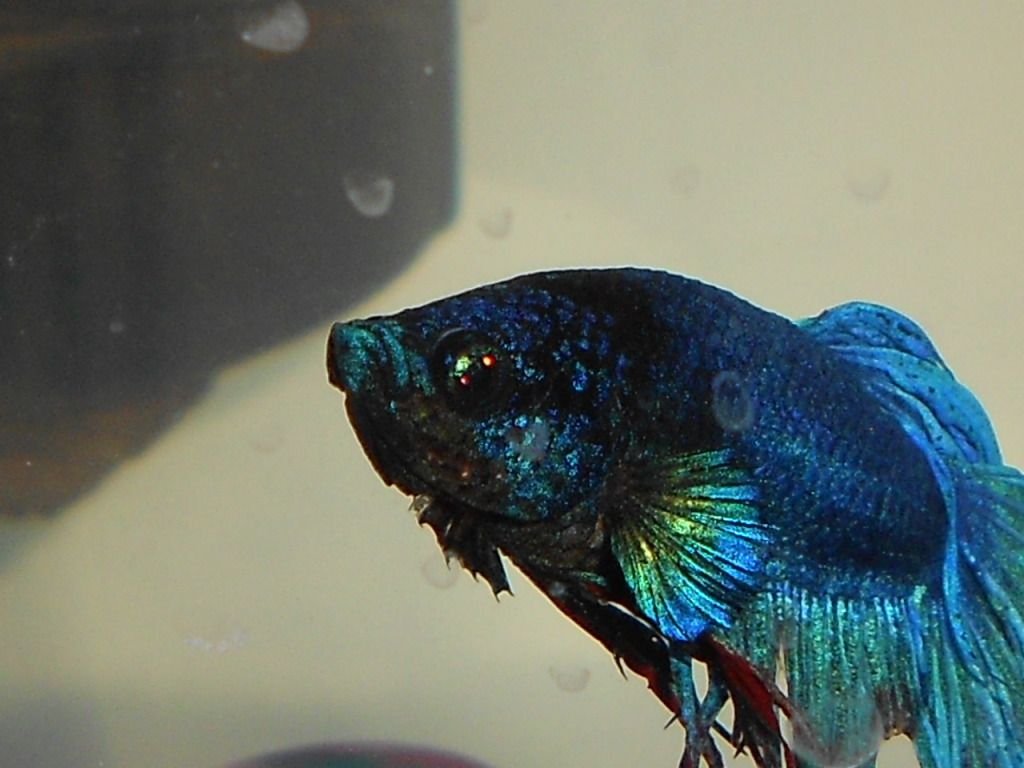 (Again, I should have wiped off the tank.)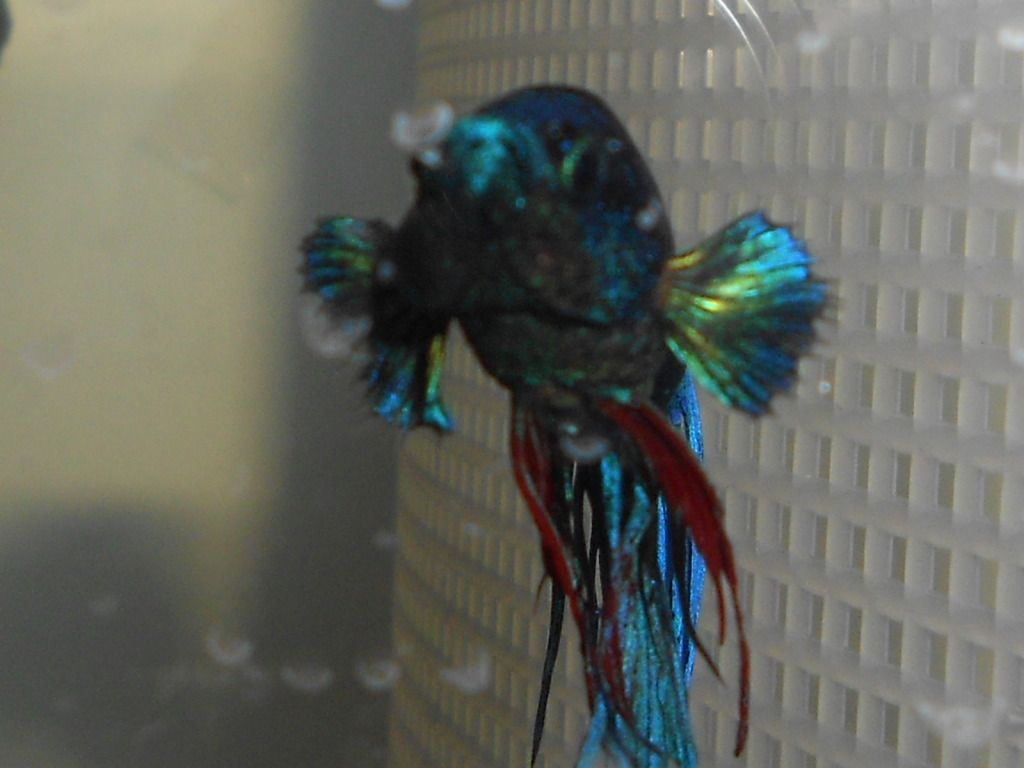 Here's Penny. She's my first girl. She's a good model and very curious, I'm just a bad photographer. :P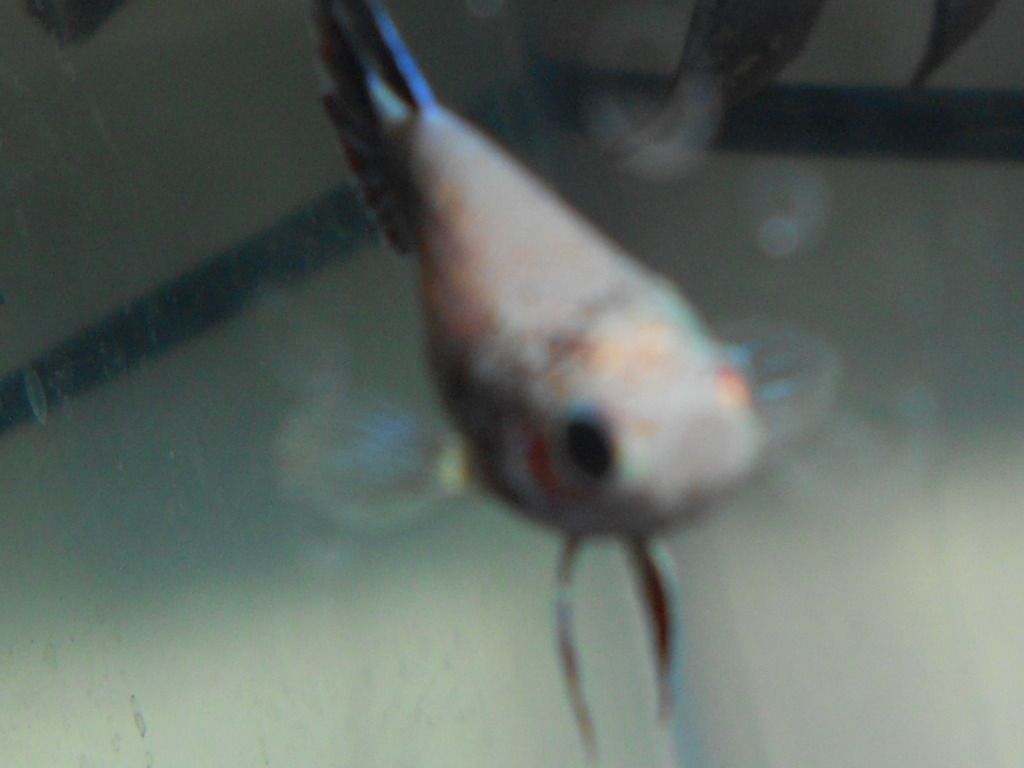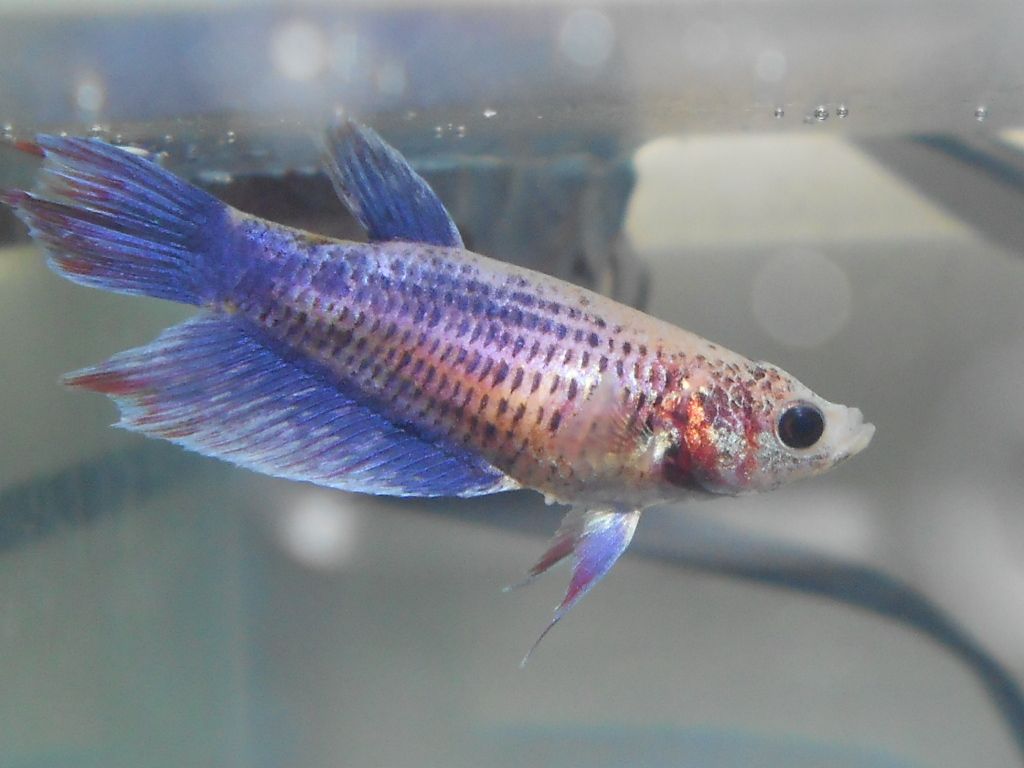 This is Marge. She's just plain, down right mean. Her hobbies include, flaring at the boys, slipping her tank divider, and nipping her former
MALE
tank mate's fins while the giant hand in the sky was at work.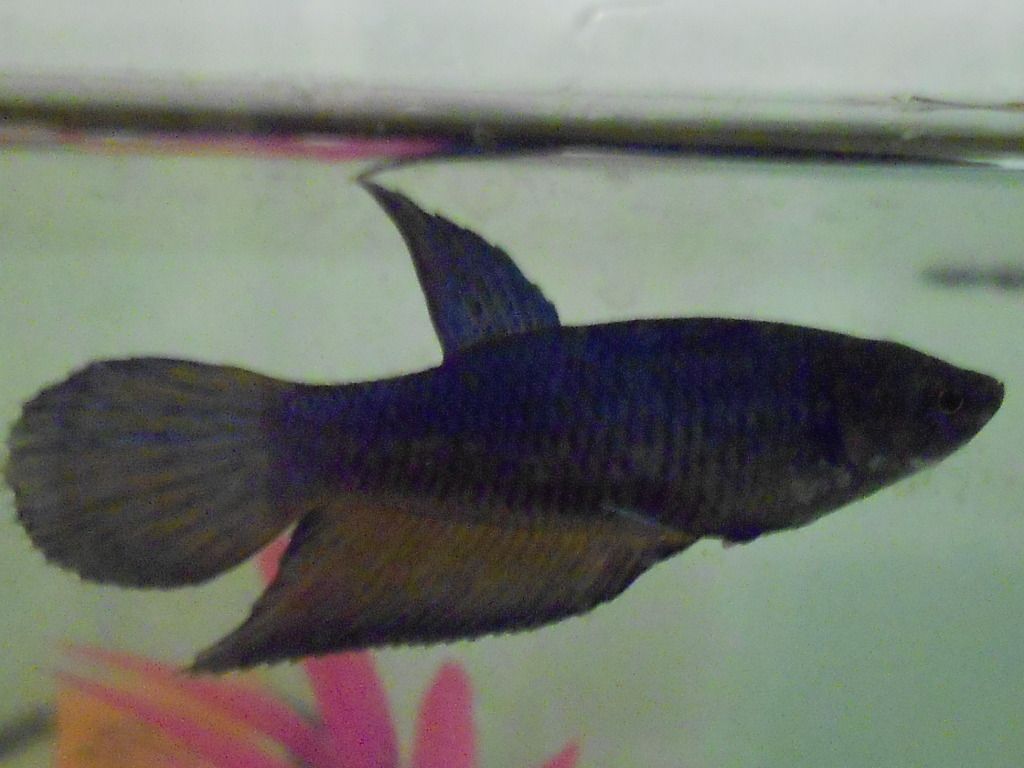 (Check out that evil eye!)
And last but not least, my little man Hank. He's a sweetheart. He loves flaring and swimming over to me to say hi. He's my first boy and we have a special bond.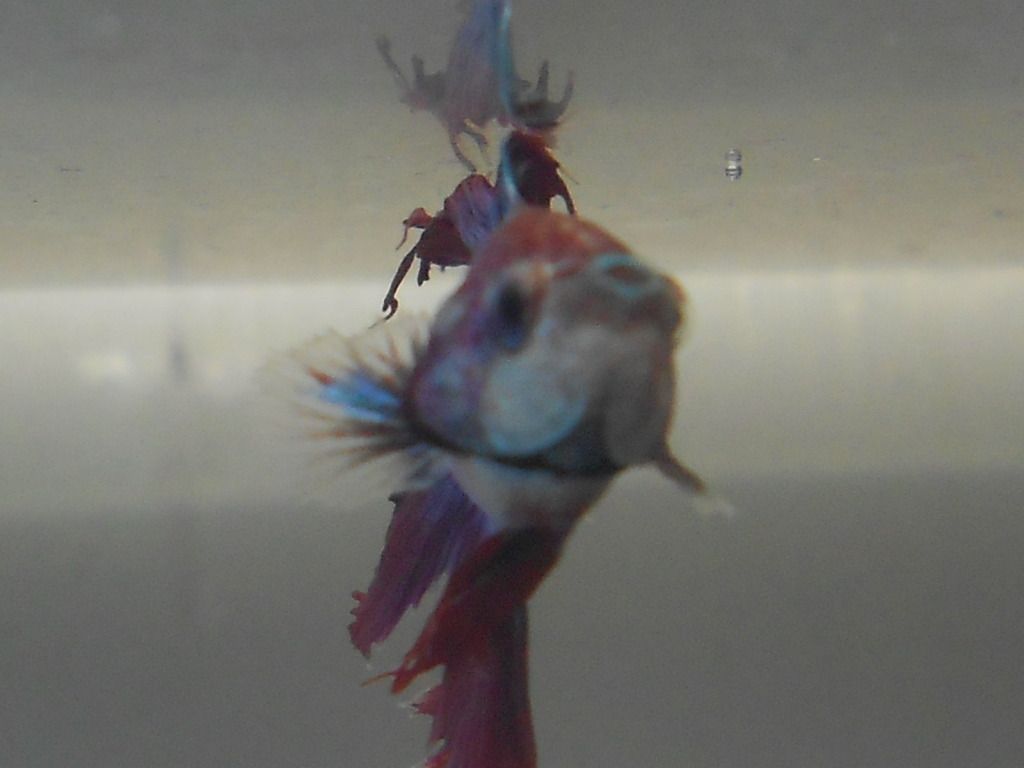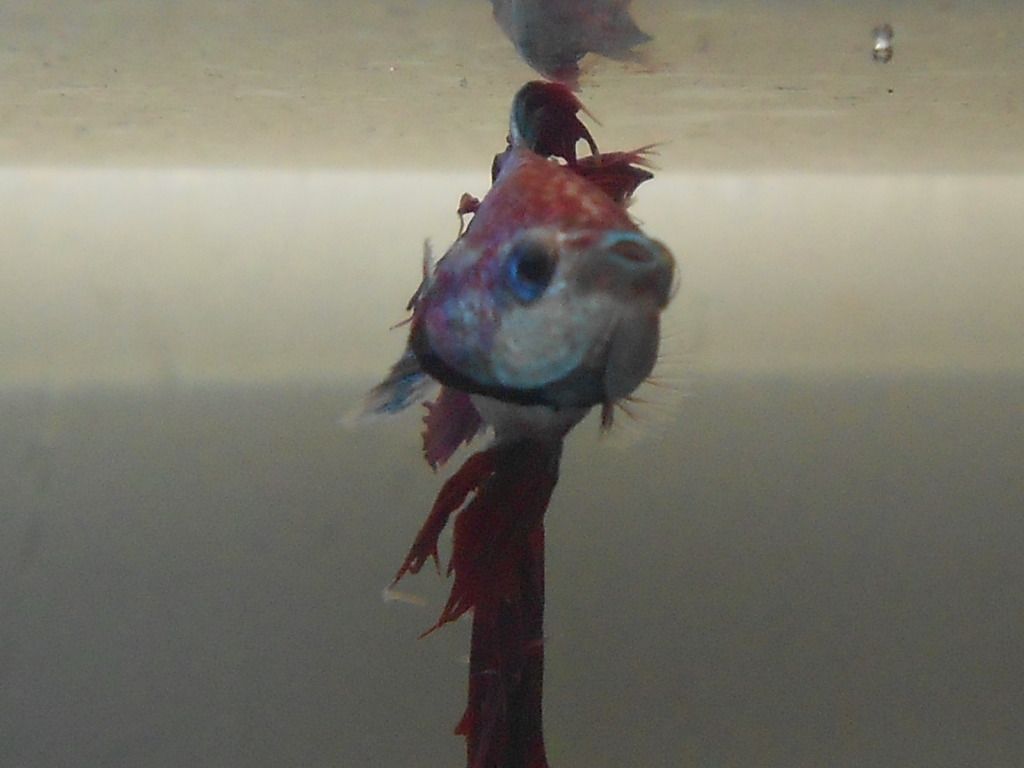 So that's the crew. They each have their own personality. I love to sit and watch them, and of course take pictures of them.