My brother had a friend who had 2 bettas he no longer wanted and offered them to me, so I accepted. I've been expecting them for a while now, and he finally brought them over today.
They arrived in a divided (I'm assuming it's a 2.5 gallon, but I really have no idea) tank. It looked like the water had NEVER been changed. There was so much gunk floating around the tank, it made the pet store cups look clean. There was brown algae growing on the side of the 2.5 gallon. They also came with a 1 gallon bowl that had wads of green algae dried on it. Both tanks have lights on them, theres so many settings it's driving me crazy. :P I just finished scrubbing down the tanks and rinsing off the gravel (which reminds me, I now hate gravel and all the gunk that gets trapped in there)
The male is a veiltail with red eyes, and the female is a little green crowntail. c: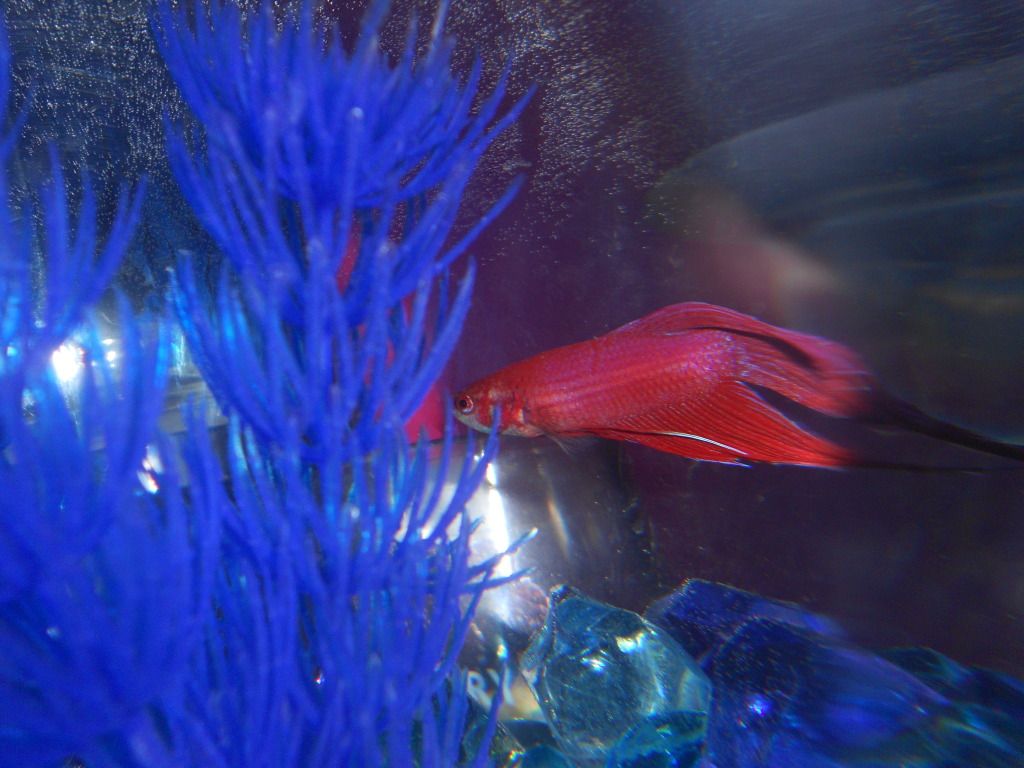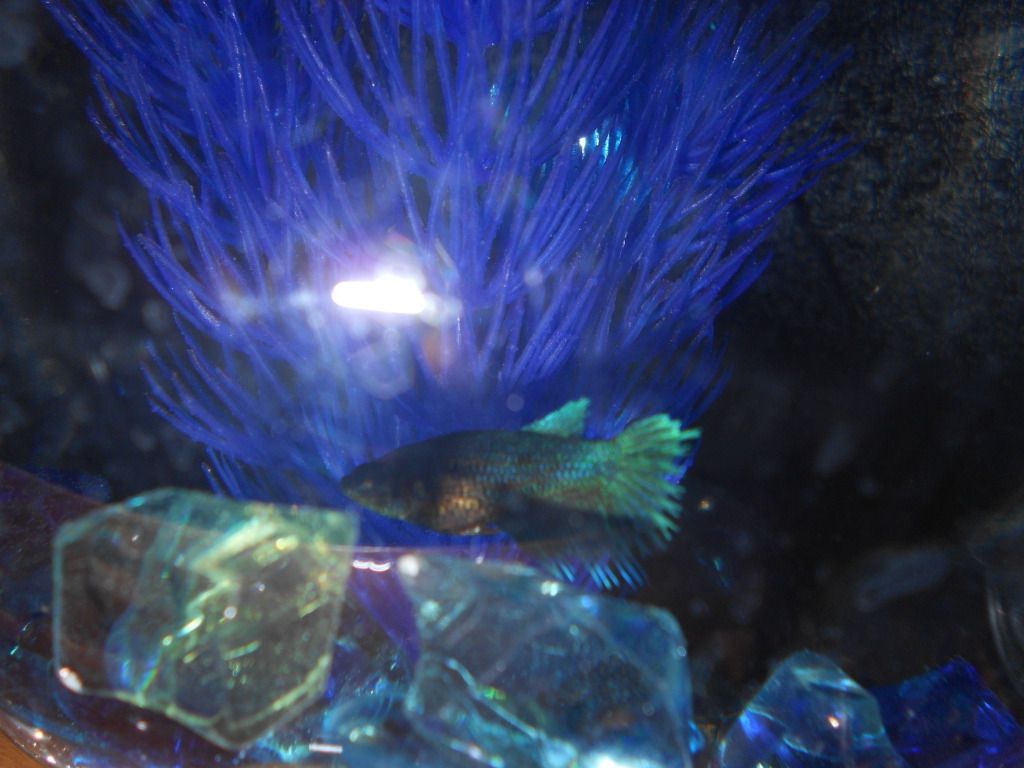 What should I name them?