These are some pics if it helps...
After 10 days of AQ salt treatment the dorsal grew back quickly and looks like its coming in great
This is the new damage as of today...
Today it looks like a nip but yesterday it was deffinitely a shredded mess that didnt look like a nip at all, so I think the shreds either fell off or he was unconfortable with them and possibly nips them off, but hes been under observation for nipping and ive yet to ever catch him nip or show signs of it...I know before the shredding took place that part of the tail did look clear and weak.
There are two other areas of his tail that also appear clear and weak but have yet to shred...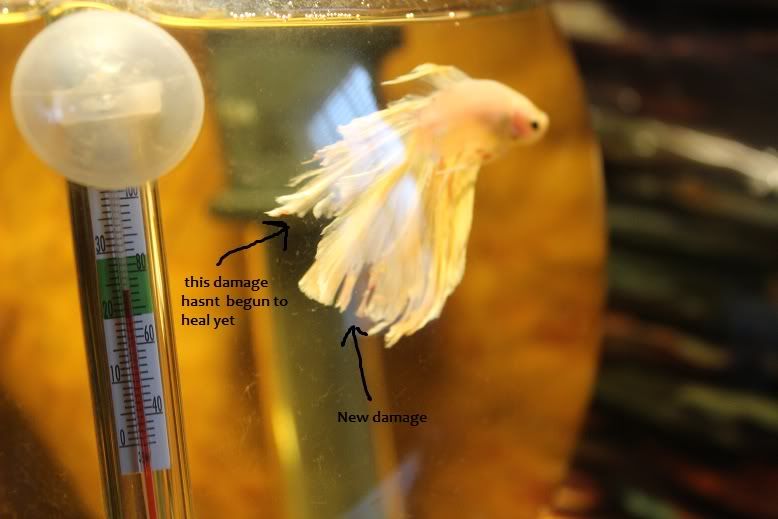 I woud think if his dorsal was healing so well the rest of him would be healthy...its so puzzling!