Quote:
Originally Posted by
aokashi
I never see pics of your splendens :( maybe you have Kuro's cousin thrice removed :P

My friend and I were talking about how Asian ambulia (limnophila sessiliflora) got banned from crossing state lines in the US. Apparently some were accidentally introduced to US native waterways and the gov had plant harvesting machine come in and chop it up to bits in order to eliminate it. well guess what... being a STEM PLANT, every bit grew into a new plant and it soon took over.

Pure stupidity.
I was watching a show on Florida I think it was , and the amount of non-native fish life they were pulling out of canals and waterways was astounding. We have big problems with carp and evil gambusia down here. I believe koi are banned in victoria, but I know people still have them here (like our local Chinese restaurant).
I only have two splendens now, hence why there are no real pictures of them anymore. All the rest either passed or I sold. Got too sick of them randomly keeling over or getting sick so I am just sticking to wild bettas and killies from now on.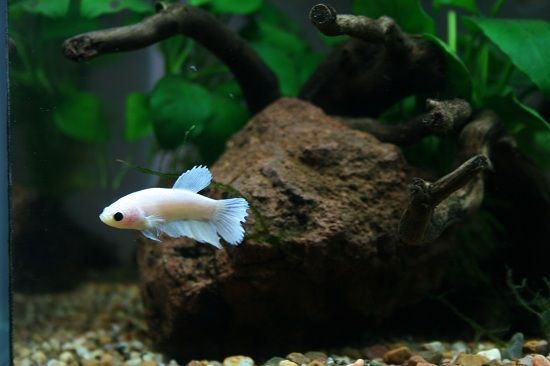 This is Inky though. She has developed darker blue patches through her tail and anal fin now as well as on her ventrals so I think she must carry the marble gene in her somewhere.