After 3 hours I finally have everyone ready to move. Cleaned out the female tank and gave it to a friend along with a tetra and shrimp as an early Christmas present as I will be moving the females to a new 10 gallon. Cleaned the 20 gallon and left the filter and biowheel in a bag of aquarium water so the beneficial bacteria does not dry out. I really had no idea how big of a job it would be. Only casualty was a tetra that decided to jump from its cup and was already dead by the time I noticed :/
All the bettas are in their temporary jars below and sitting on a plant heater so they do not get to chilly tonite. I plan on putting plastic wrap over the jars and then putting the jar rings on. We will see how that works out.
I did have the enjoyment of discovering these little guys while I was cleaning the tank!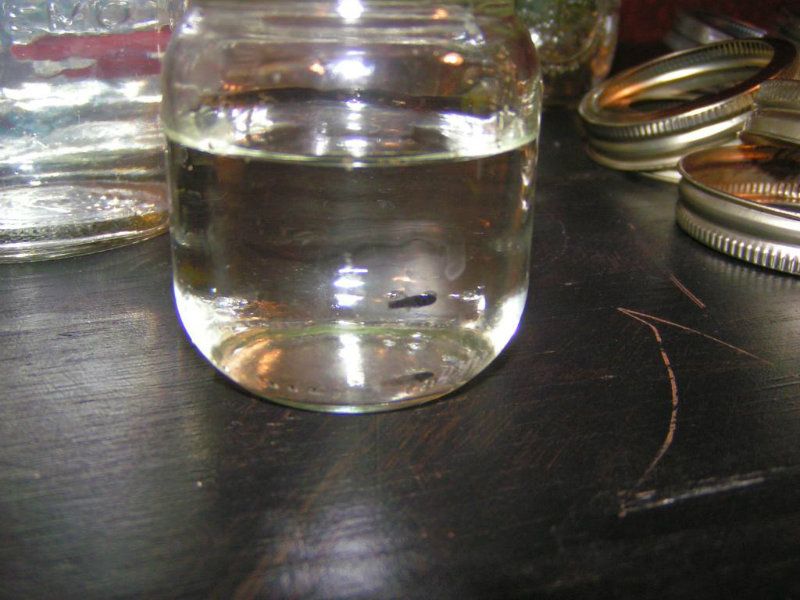 Two little black mollies! I have 2 adults I just had no idea they had time to have babies. I guessing the others became snacks but I am quiet happy with these little guys. I plan on getting them a breeder box so they will be safe in the future.