But not new to fish keeping.
My most recent foray into aquatics was sparked by a gorgeous betta I found at PetCo. I'm originally from Canada, and I've never seen anything other than Veil Tails and Crown Tails.
The packaging said it was a delta, but others feel he is actually a halfmoon. Either way, I love the fullness of his fins and will probably never go back to veil tails.
I've kept betta's in many things, but this time I went all out. He lives happily in a filtered 10 gallon tank with live plants, a ghost shrimp and 4 Harlequins. He did have two other fish until today when while I was trying to get some photos, I dropped in some food and one of the fish grabbed the betta's tails. They've been removed and will be headed to PetSmart tomorrow.
Here are some photos:
My tank The little bright dots are from the Christmas tree behind me: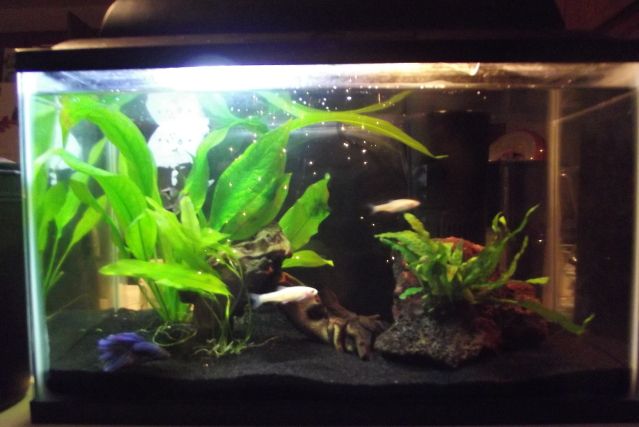 Not happy to be having his photo taken: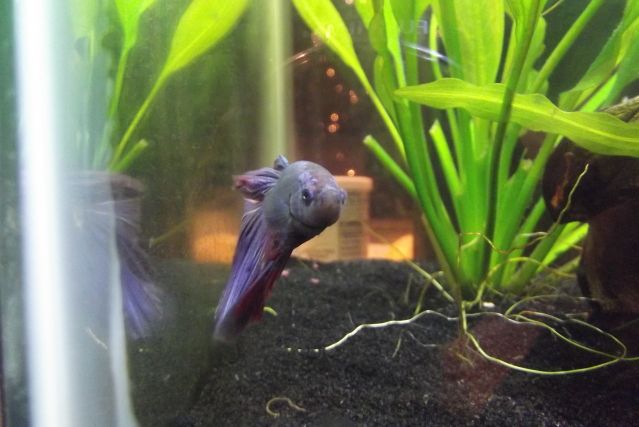 He likes to chill under the filter.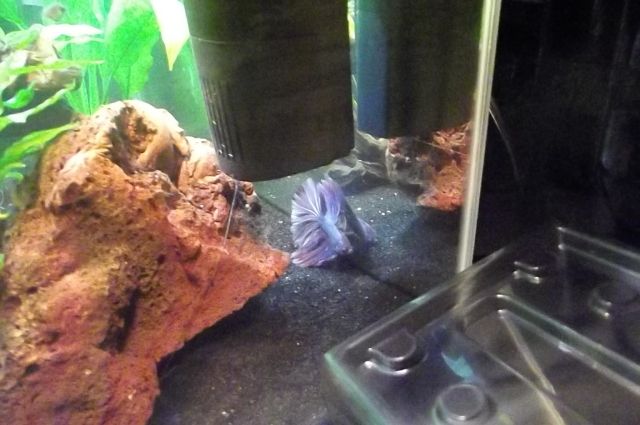 Some of his coloring: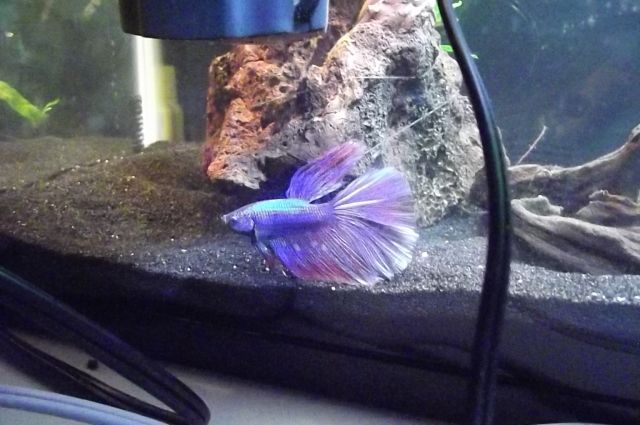 More of his coloring: