Hey everyone!
So this is the temporary 10 gallon sorority tank until the girls move into the 20 something gallon at school...all females are rescued, and 2 of them in this tank were saved as several week old babies, but the others are quite small as well now.
Sorry for the bad quality images..the good camera is dead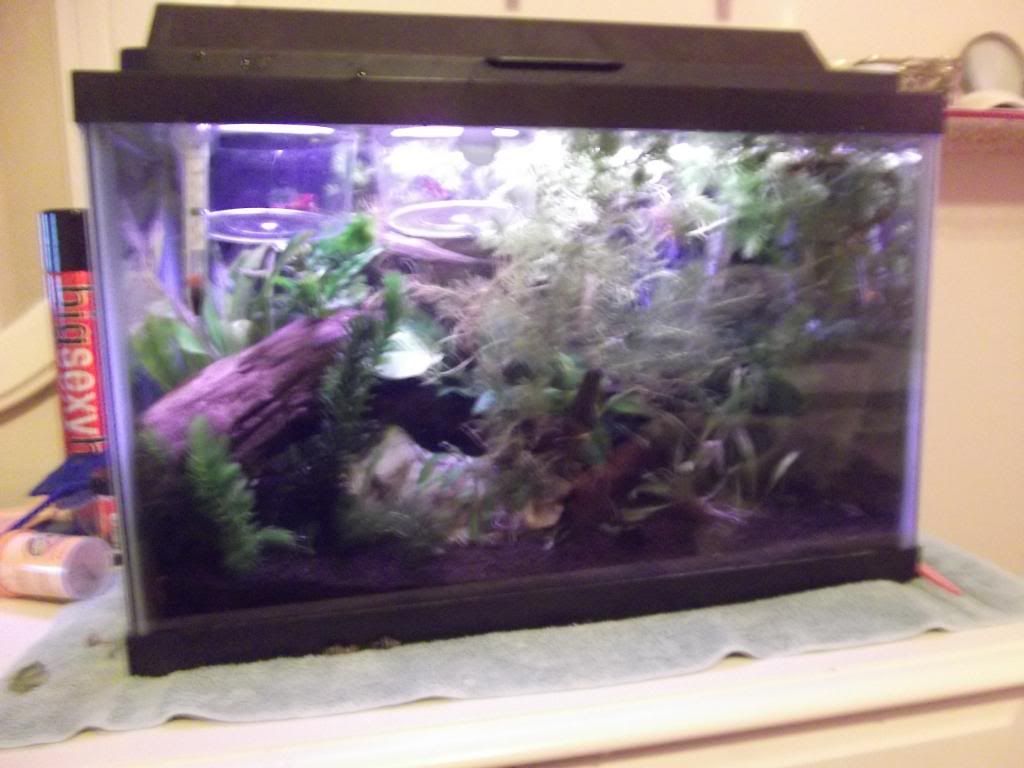 The naughty ones:
The adorable docile ones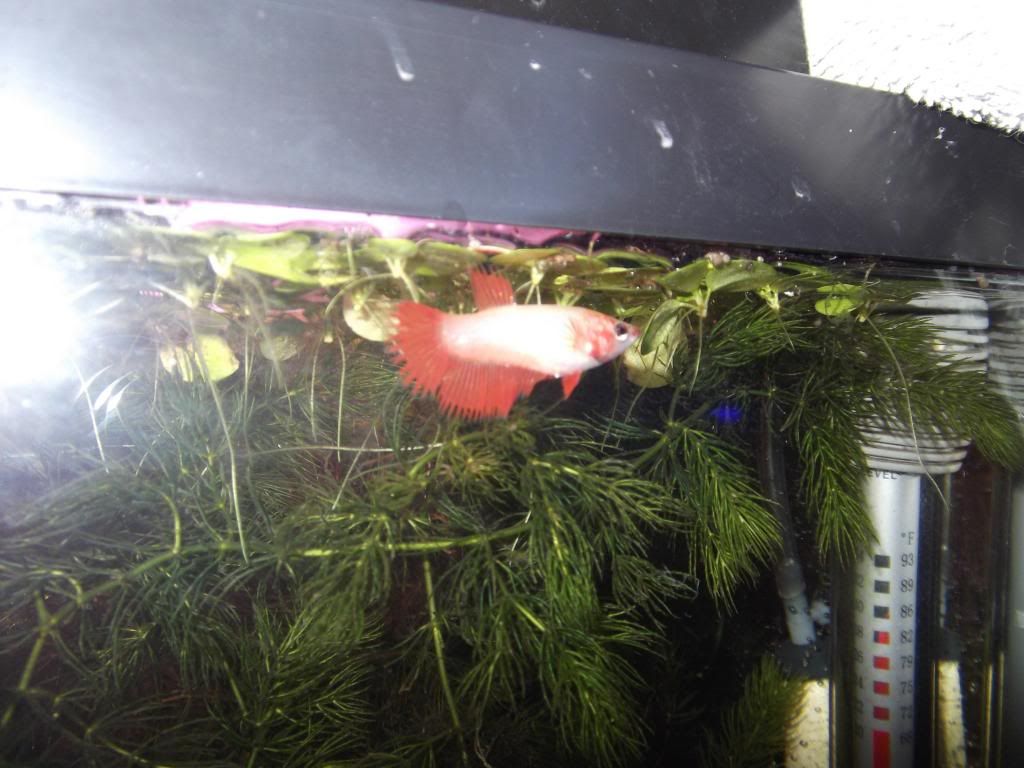 the balloon molly hiding (I bred and raised her...all of her siblings were wiped out by a parasite brought in from petco)
Shrimp!
Some cories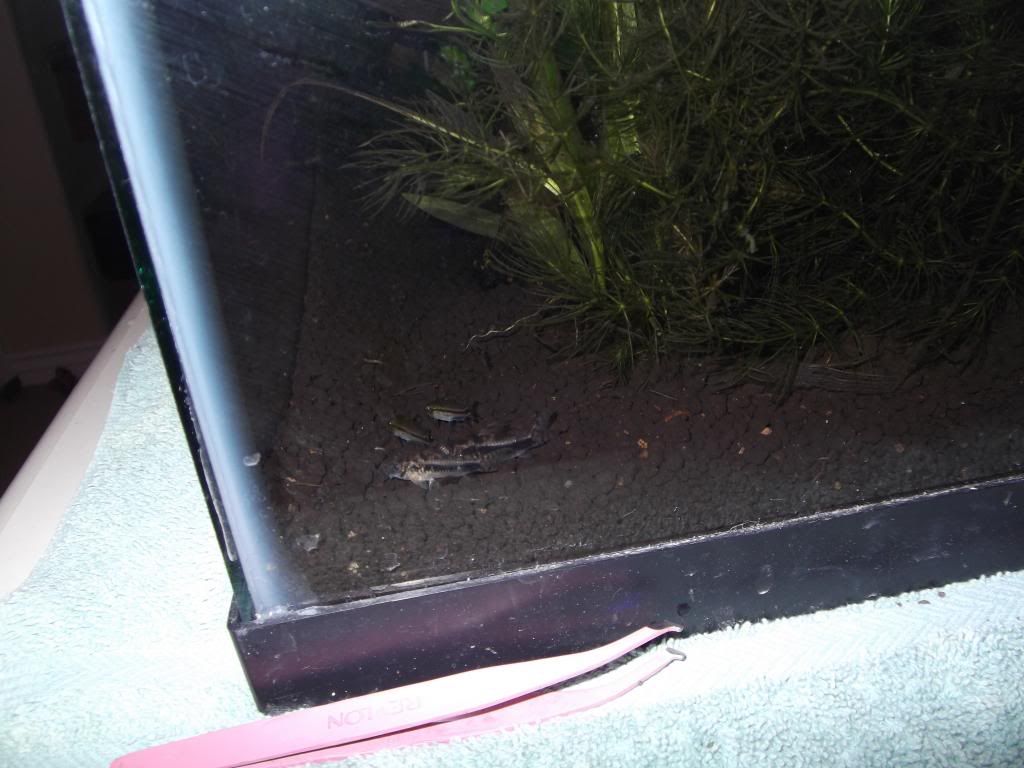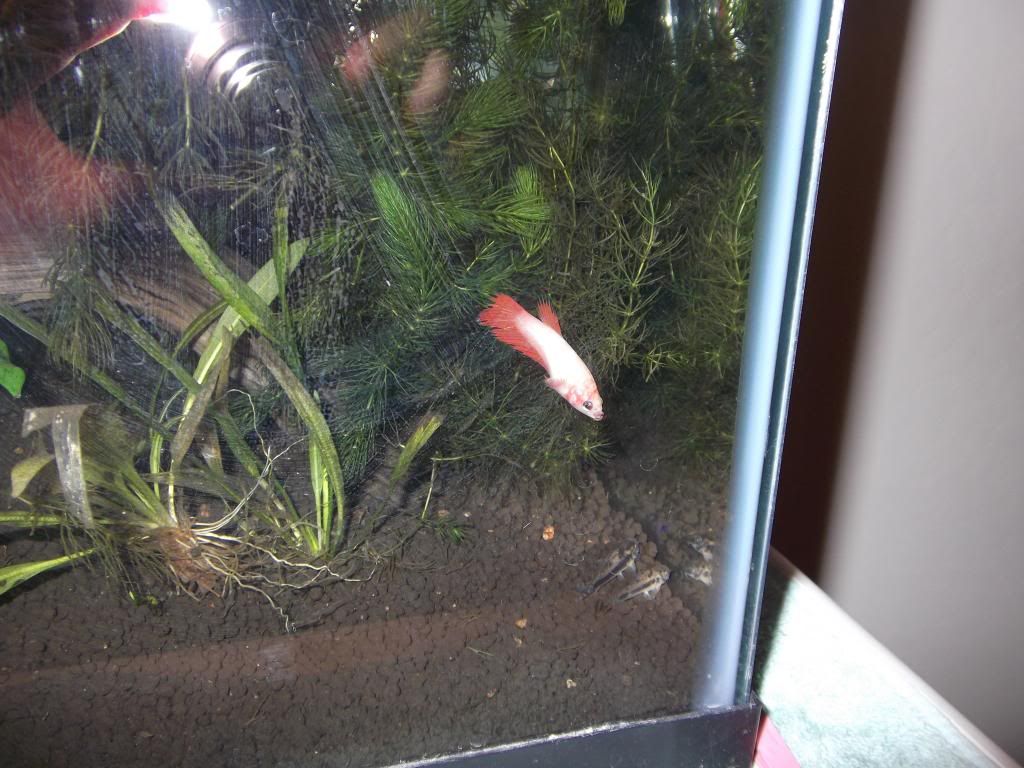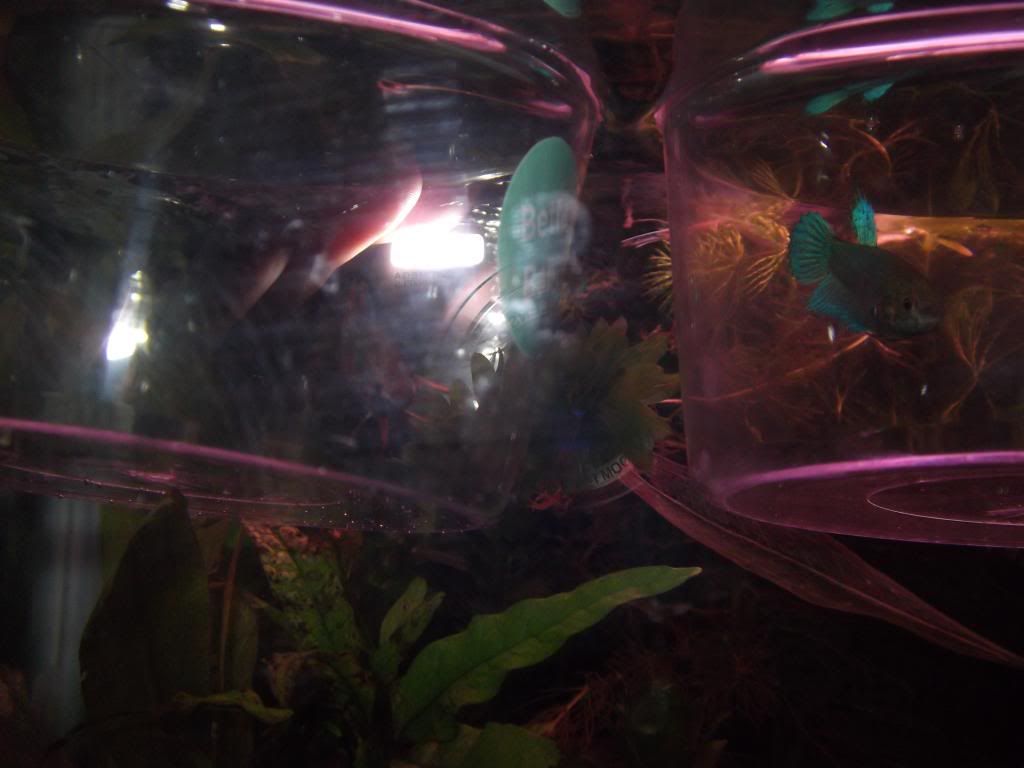 I love my little molly
She's so obese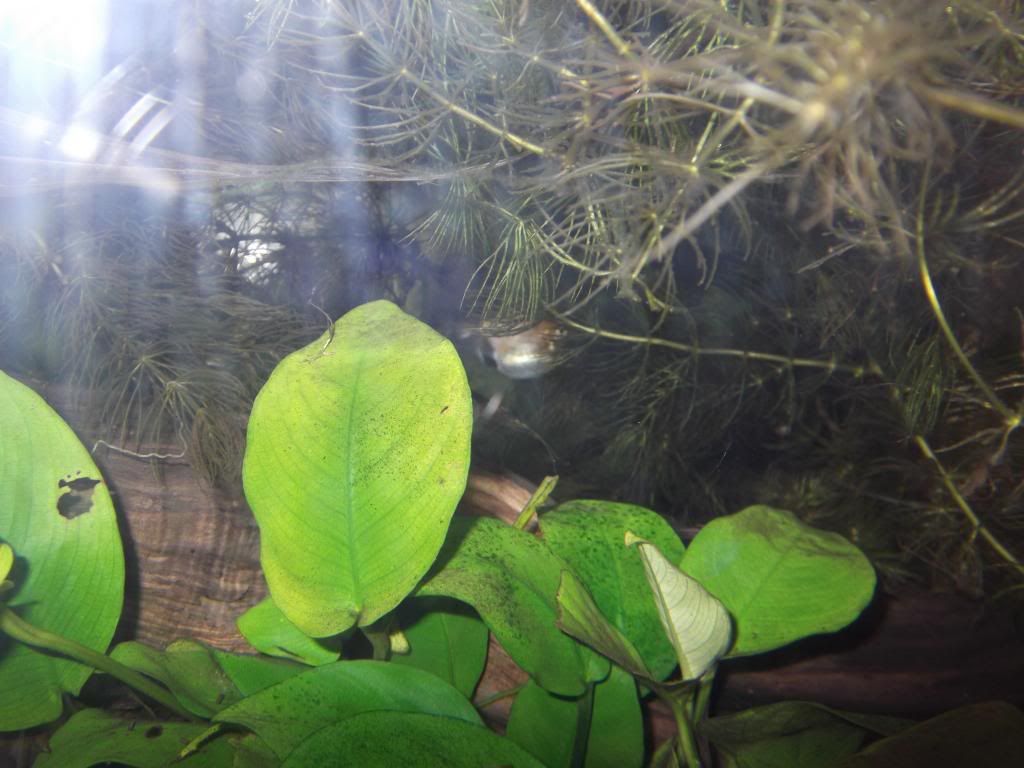 More cories!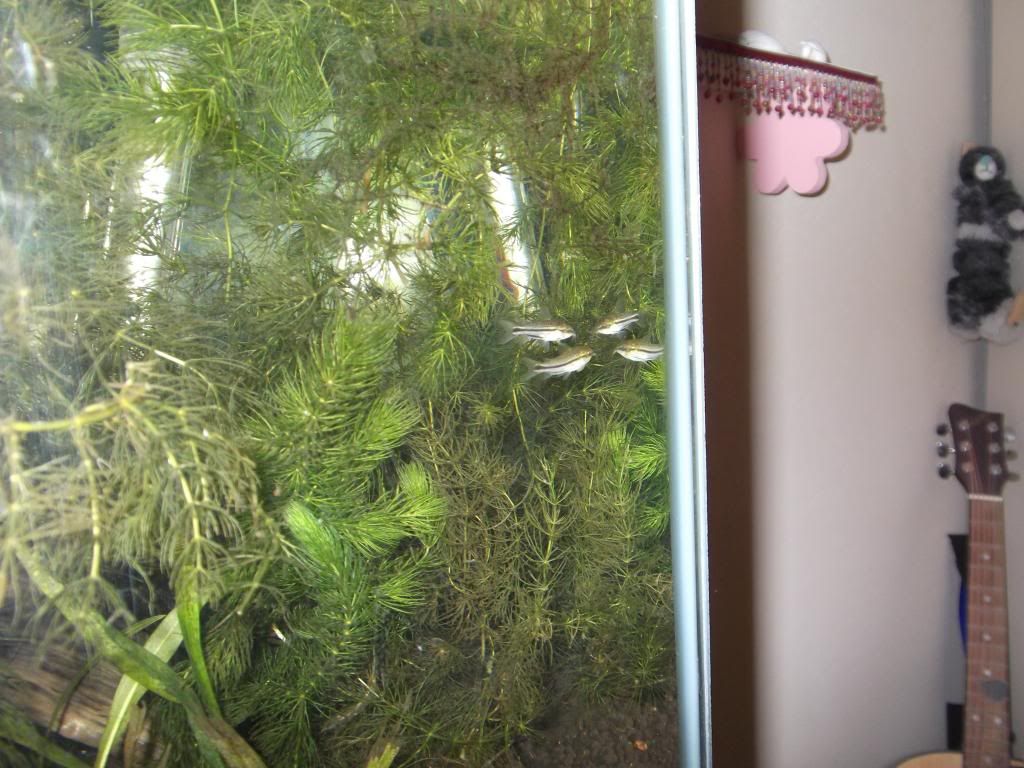 Now here's my problem: those two females in the cups...The other two swimming around are just fine...they are so docile and peaceful and sweet, but the ones in the cups are so aggresive (I rescued and raised them from babies)...Last night the red one in the left cup's fins looked like a mohawk..luckily they healed overnight though. Neither of them will back down...even through the cups they are trying to go at it...I know that when starting a sorority tank some nipping and chasing is normal, but it got really bad. I was hesitant separating them and leaving the other two females in the tank, but they are just fine together, just the two of them...
What should I do?
And before I forget, I have another female that I rescued and raised waiting to go in the tank if that makes any difference...she is in quaranteen for a little while due to possible popeye (I don't even know how she got it all of a sudden...my water was perfectly healthy)!
Thanks! And sorry for the picture overload!
Meg