I'm thinking red marbled cambodian/butterfly? VT. He has bluish iridescence on his fins and the longer we have him, the more it starts to show up in other places. In these pics, it's harder to see how his body is brighter than his fins, but IRL they are. He's kind of a salmony-orange-red body color and the red on the fins is closer to a true red. The second and last photo are probably the closest to his true-to-life coloring. BTW- those fibers you see on on the outside of the tank, it's an old towel I cut up to make rags with and it sheds.
These are the best pics I can get with my poo-poo camera. What kind do you think he is? Does he look healthy? He has a lightened, slightly rounded area behind his head, between his pec and ventral fins, where I believe his stomach is, correct? Well, I was paranoid he was bloated, but now I am thinking he is just getting more muscular there, he acts fine, very physically active, no weird swimming, loves to eat and explore, etc.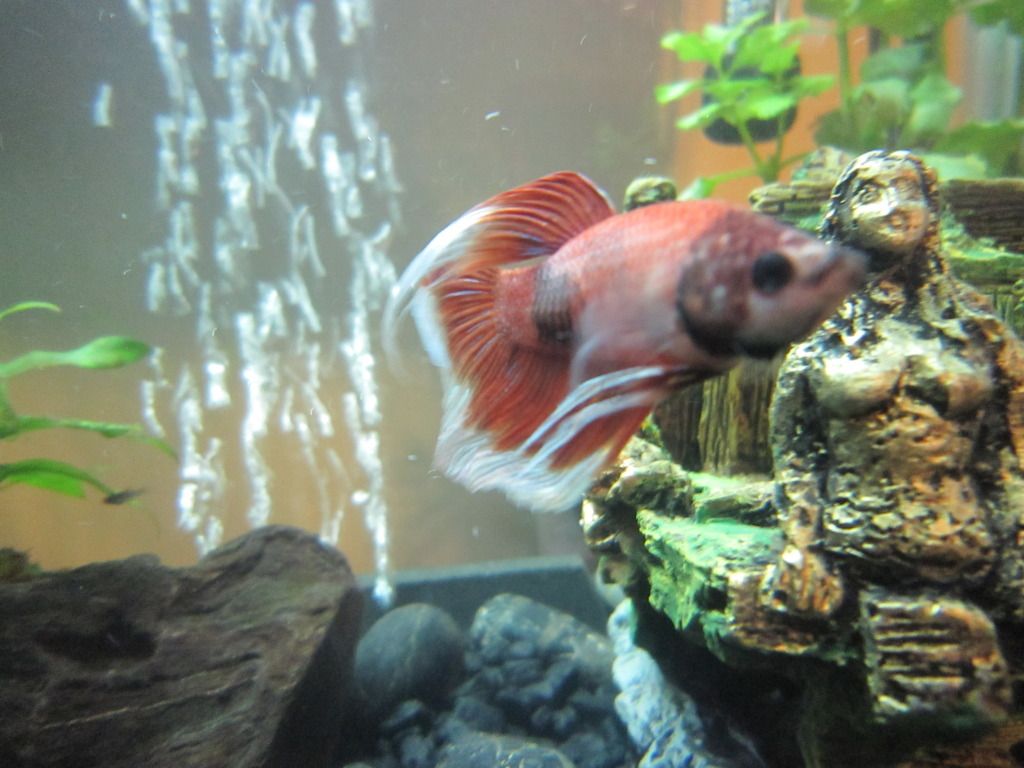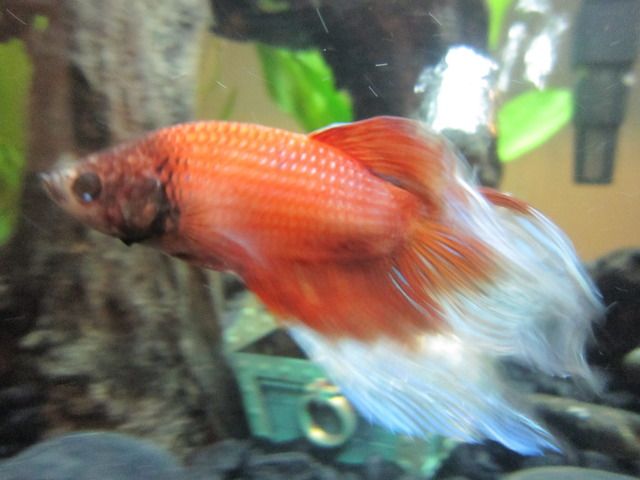 I hope these have resized- photobucket has been a butthead lately. Sorry if they are monstrously huge still.
Thanks!