Hello everyone!
I have 5 female betta that I can no longer take care of :(
I rescued them from gruesome conditions at PetSmart, and have had them for about 5 months.
They are all healthy, active and very sweet!
I live in the Monterey Bay/ San Francisco area, and unfortunately I have no idea on how to ship these girls, so pick up would be preferred.
If you really have your eye on them, and will pay shipping, I may be able to get them to you!
I would really love for someone to give them a good home, because I'm not sure where they will go if nobody takes them :( I may have to give them to my lfs, but they do not care for their betta very well there, so I am trying to avoid that option.
Thank you for looking :)
Please reply or PM me if you are interested.
Oh yes and they are free to a good home!
Moomin is a very playful red female who jumps out of the aquarium often. Lid is needed!
Totoro is a large navy and red female, who likes to be in charge.
Lilo is a blue fishy with a black face whom I have had the longest -- 2 years perhaps.
Riceball is multicolored with a mostly white body. She is very playful and cute!
Panda is cream colored with black eyes. When I saw her in PetSmart, I just couldn't stand to leave her. She was very small when she first came home, now she is very chunky.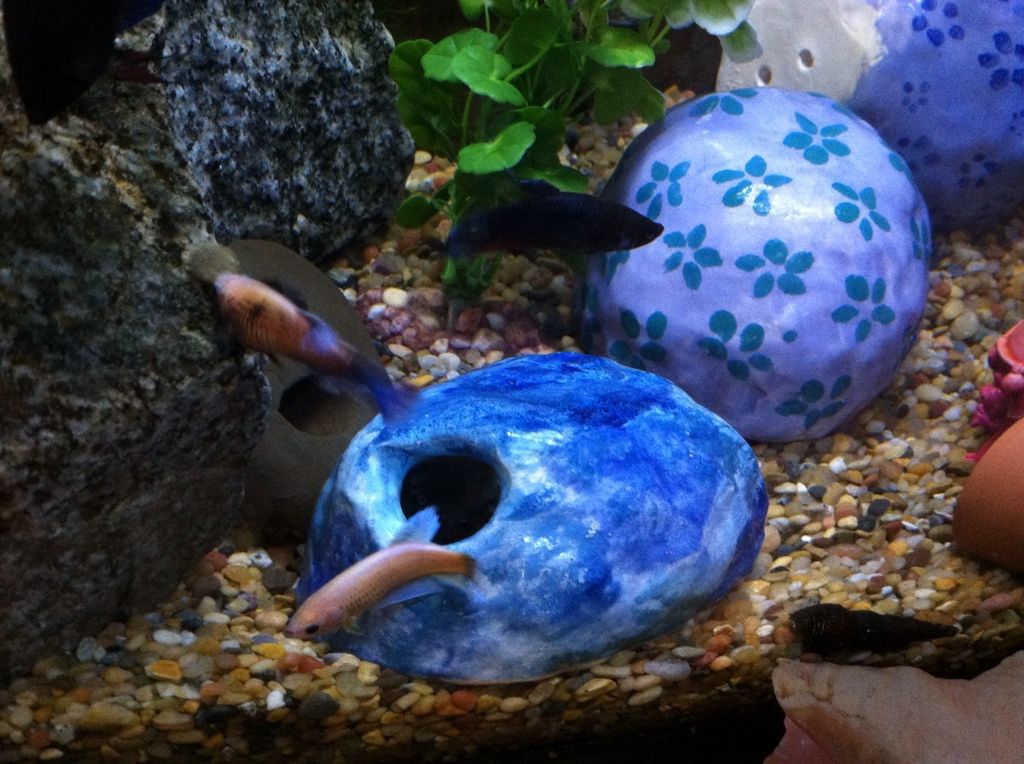 They are stealing the cory cat's dinner here ^^
Moomin checking out my finger ^^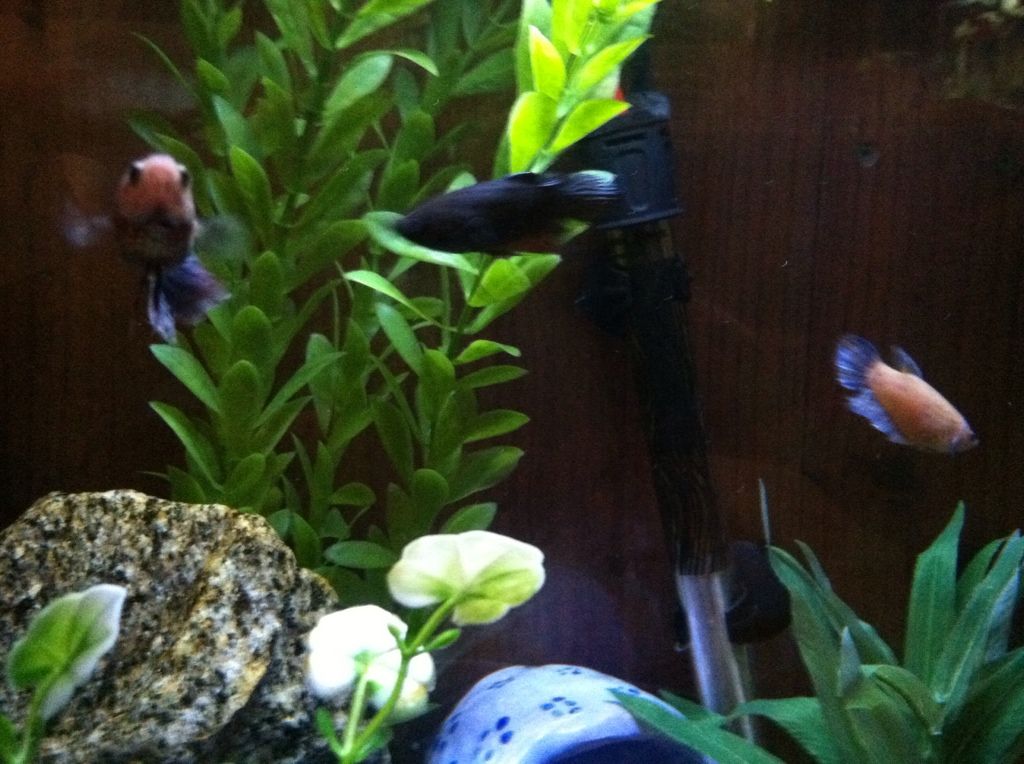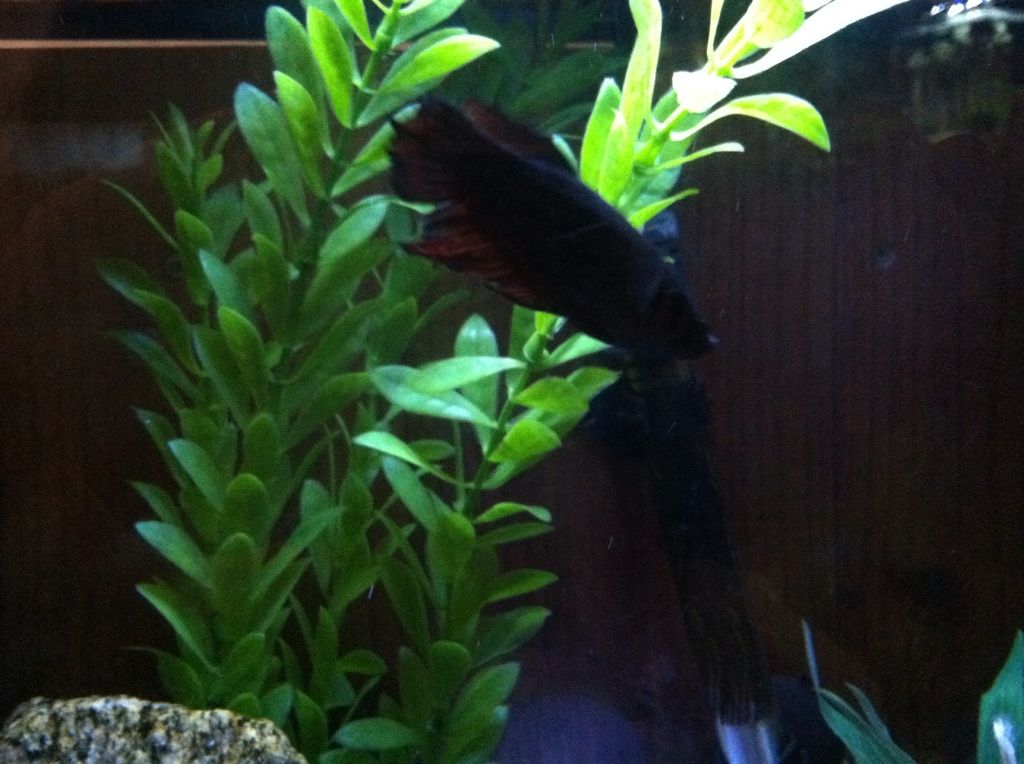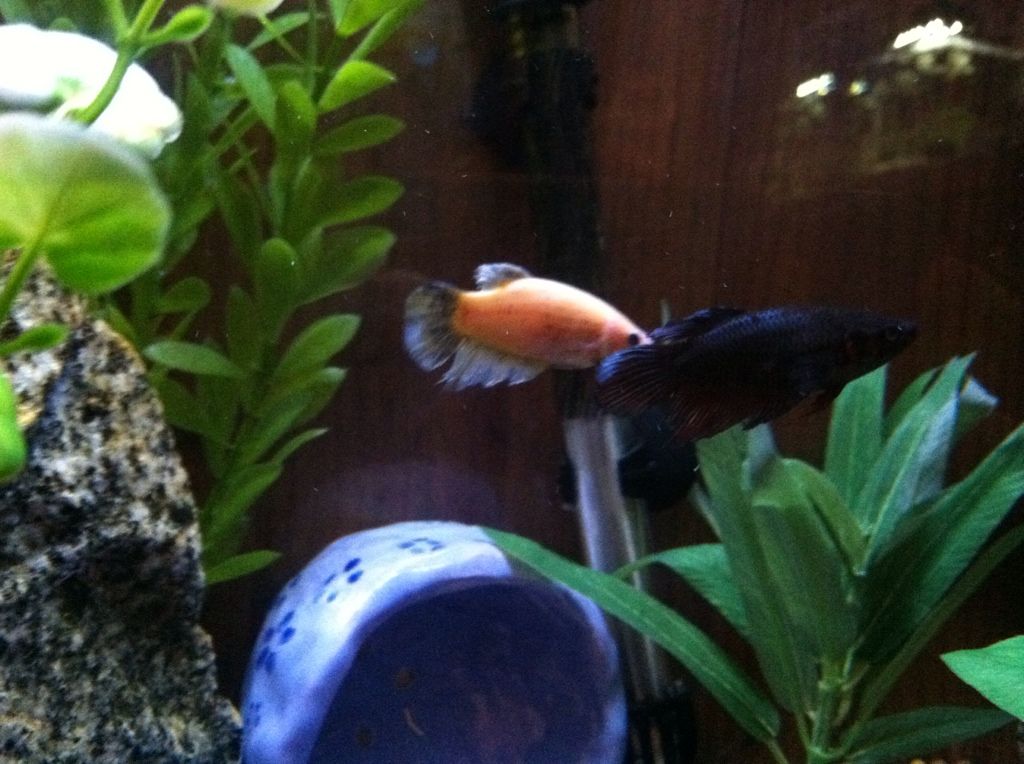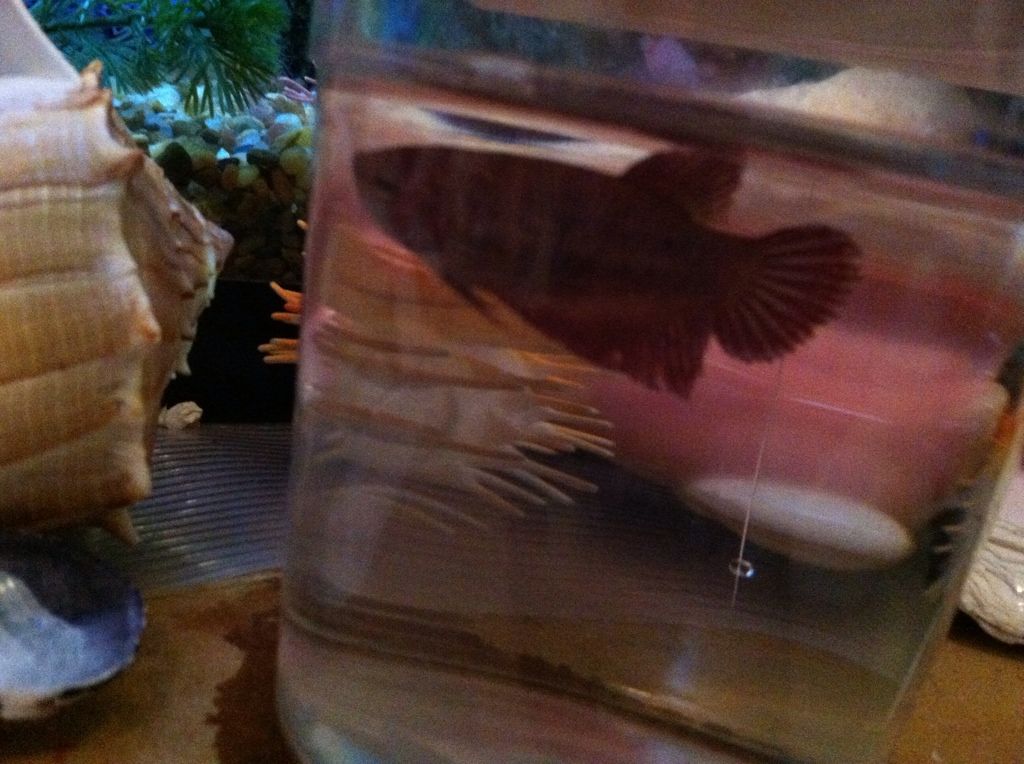 Moomin ^^