Enigma is a half moon betta, I got him about a year ago at a petco. I am begining to suspect him of having a bit of rose tail in him, as over the year of growth, his tail shape changed quite a bit, from a roundish tail to more ruffled, with rays growing to the tips of his tail. I am certain he is not stricken with fin rot and not has had it since about a month after I got him.
About a year ago when I first got him:
Current in his new tank: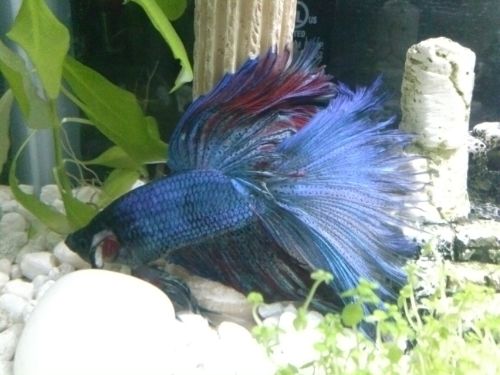 What do you guys think of him?