All my boys are doing well and I am a proud fish mommy.
Mars. When I got him a little over two weeks ago he was clamped, stressed and lethargic. Now he is active, eats like a pig, blows bubbles and always flares at me!
Solaris. When I got him at the same time as Mars he had severe finrot and SBD, he would try swimming down only to pop up like a cork. Now he is swimming like any normal betta, has fin regrowth, is active and responsive.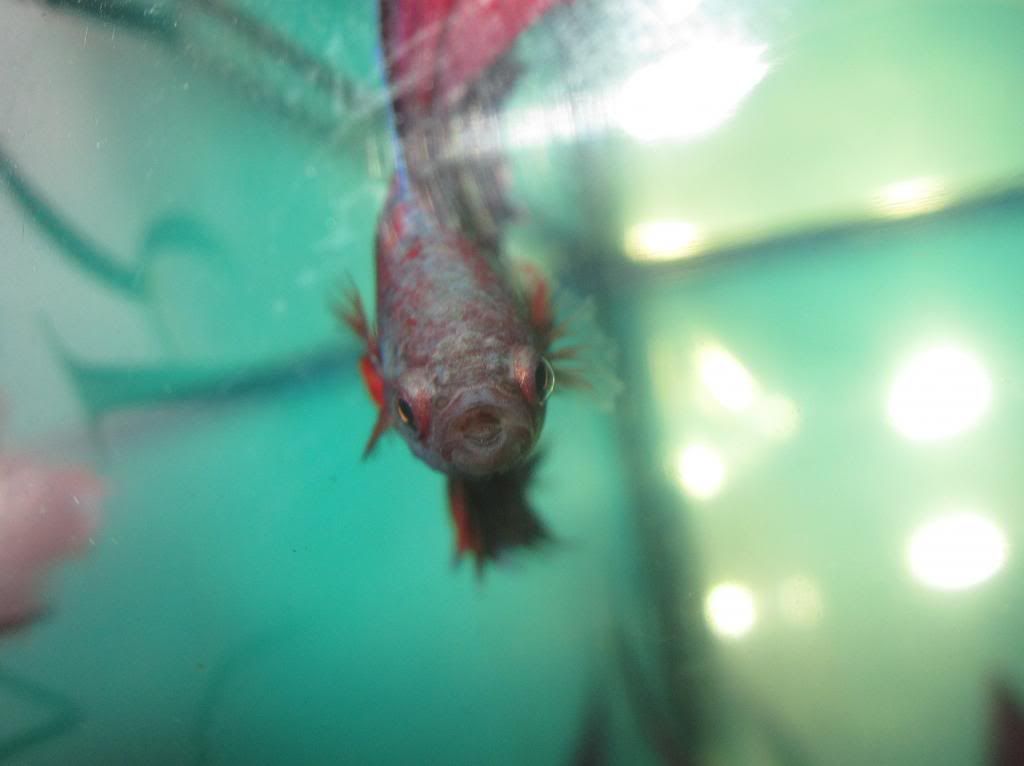 Nebula. My sister gave him to me from her friend about 2 months ago. He was seemingly healthy but very lethargic and skittish. He is still a pretty lazy but now he will flare at the other boys, blow bubbles and beg for food.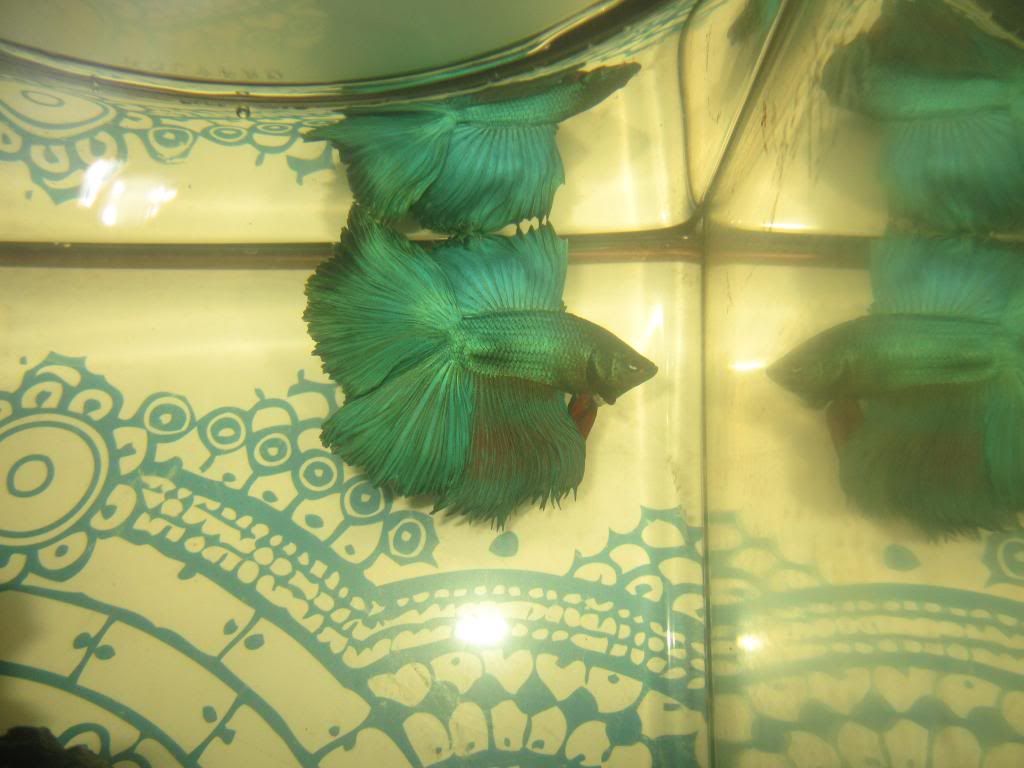 Feynman. I have had this boy about 3 months and he made me decide to keep bettas again when I saw him dancing in a cup at Petco. He had some finrot which healed up in about 2 weeks. He is my special boy. Crazy and unceasingly energetic.