Thanks everyone! :)
I've got pictures if you want to see them! Ramses was in a photogenic mood tonight, I guess. He also surprised me with a bubble nest this morning! :D I was super excited. Up until now, my baby (well, "baby" I guess) has been the only one to build bubble nests (he thinks he's so grown up already... lol). So, maybe Ramses just felt like showing off today. I'm just happy I got some nice pictures :) Anyway. Here they are!
I love Ramses. I really do. But... if I'm honest... he's a bit... slow. He's like someone who spends most of their time off in la-la-land and every so often snaps back into reality... for like 5 seconds. So I feel like he always looks kinda derp. But it's an adorable derp!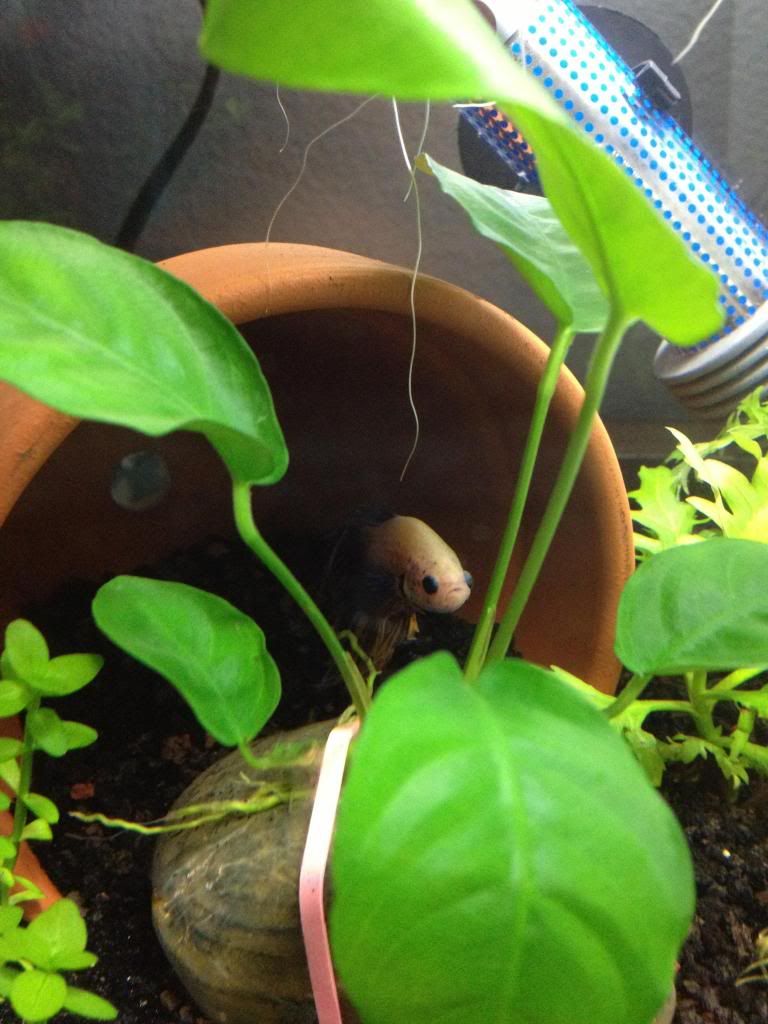 Such a cutie!!
Here's his bubble nest. I didn't realize he was there till right before I took the pic. It's like he's proud of the nest and wanted to show it off to me lol!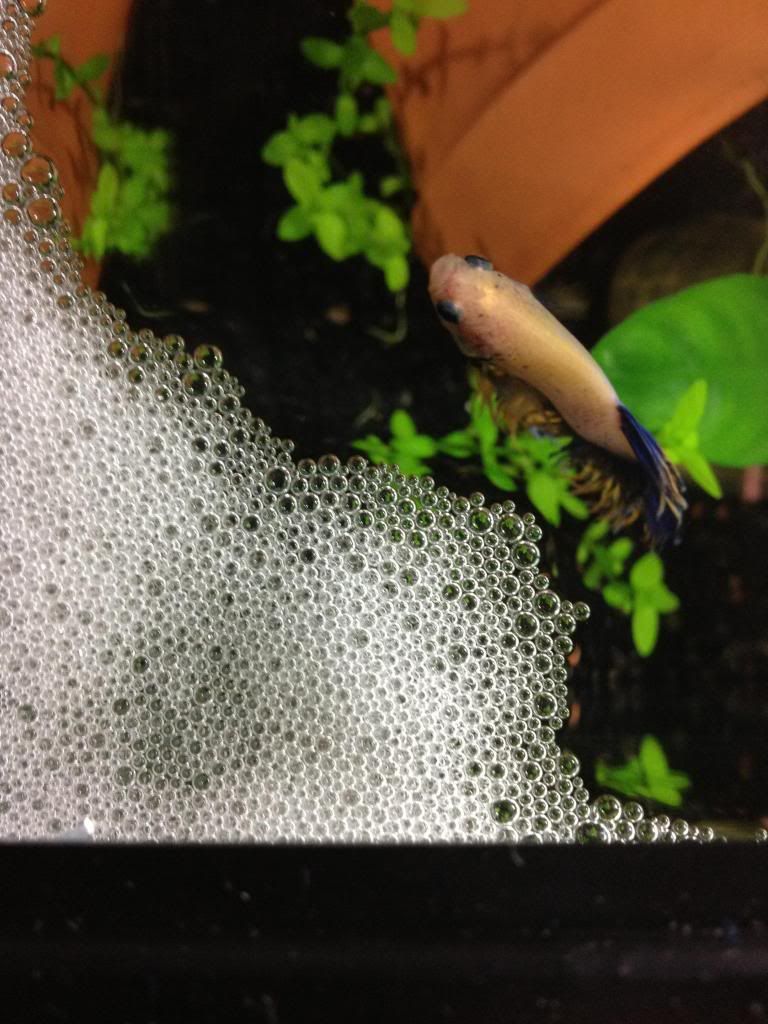 The rest are just ones he let me take and I really liked how they turned out. I hope you like them as much as I did :)
"Oh... hey..."
"...*YAWN*..."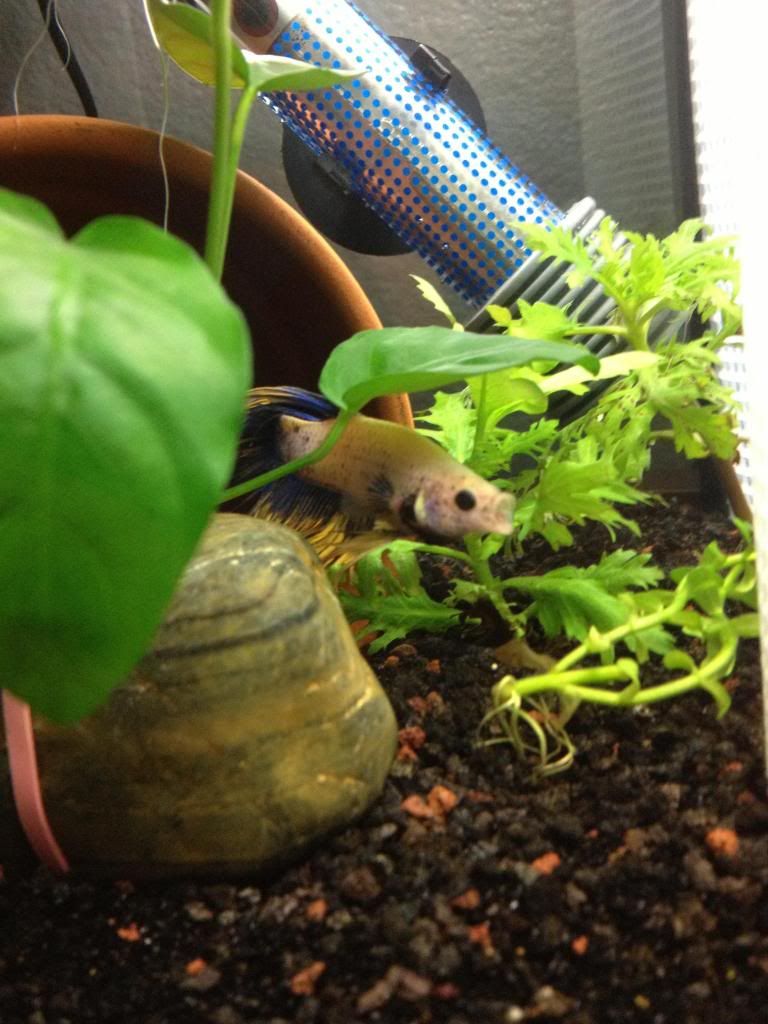 "Hmmmm.... pellets.... huh... hey, is that a finger...?"
"Hey! Get away from my nest, Finger!!!"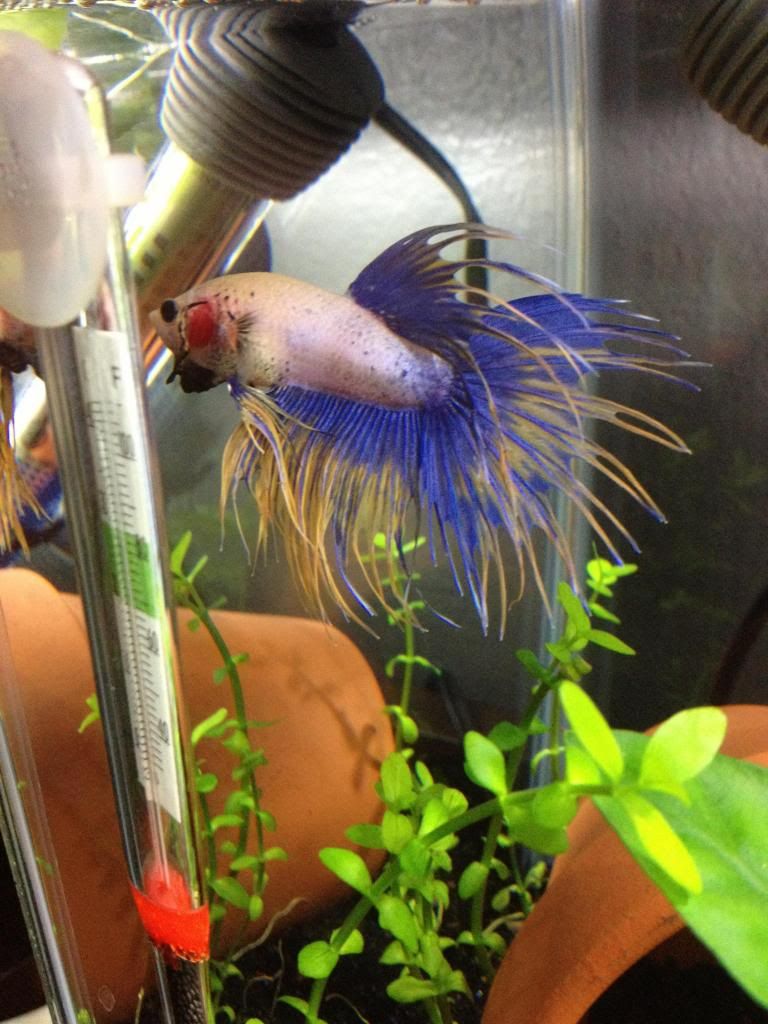 "Whee!! I'm threatening! Fear me!"
Also, (just remembered this) I swear I saw him cough the other day. He was being grumpy at me because he wanted more pellets and was sulking at the bottom, when he seemed to... well, cough. The "spasms" happened just a couple times and stopped once he surfaced and got some air. Has anyone else ever seen their fish do this?