I took home an empty bottle of Gentleman Jack because it is flat on both sides and thin. I knew it would be good for photographing bettas in.
So I put my 2 Big ear boys in to get some photos.
This one of my best betta photos to date.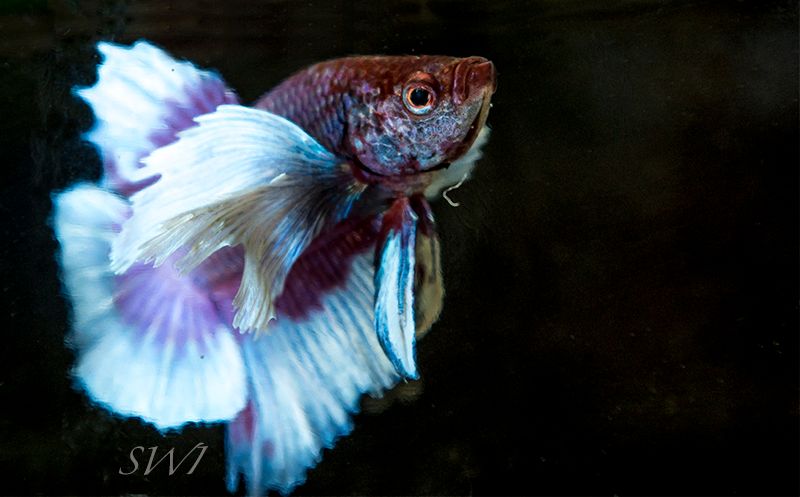 My long betta