I bought this fish on Aquabid.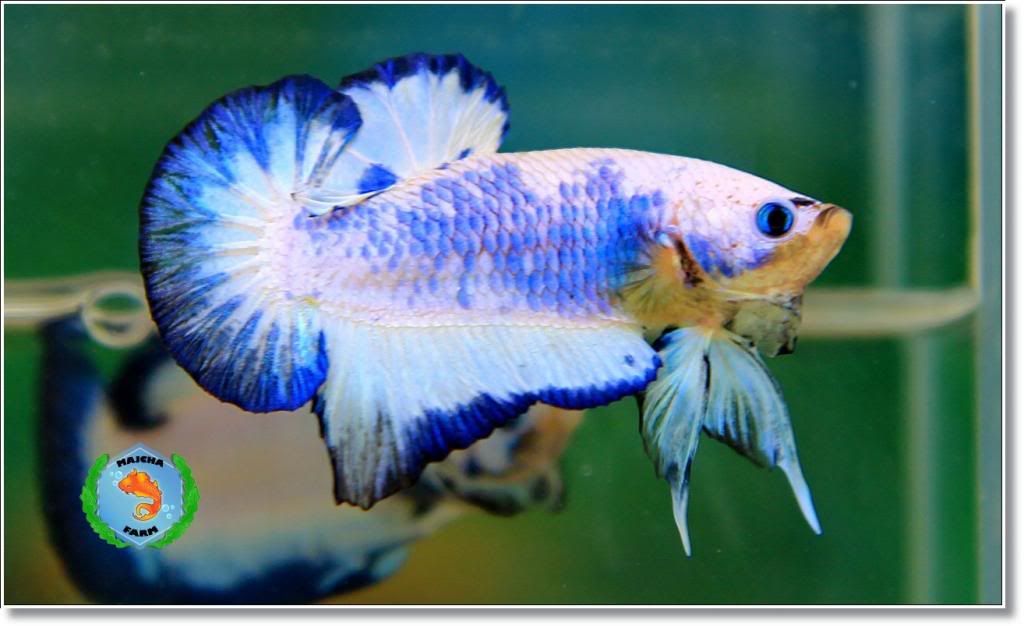 I got him and he already looks like this.
Its the same fish I am 90% sure of it. The markings on the top fin and the markings around the mouth are pretty much the same. The eye is the same too. Its just funny to how much must the fish changed since the breeder took the photos. Marbles are so neat.
My photo was not touched up at all I took it was a good camera. Majcha farms to edit their photos to make them glow. I like the way my fish looks without the photoshop work.