Tauro was getting a bit big for his little 4 gal, so today we decided to upgrade him to a bigger/planted tank :)
$110 later, we have new gravel, a light, 3 live plants, some tiny cute fake plants, and a 5.5gal KK. Plus a small mystery snail for my other betta's tank.
Tauro seems to be unsure if he likes the new digs. He's been swimming around investigating for the past hour, but he rejected the live bloodworm I tried to feed him. I think he's grumpy at me for changing his manly brown gravel to pink... it was just such a lovely colour! Forgive me!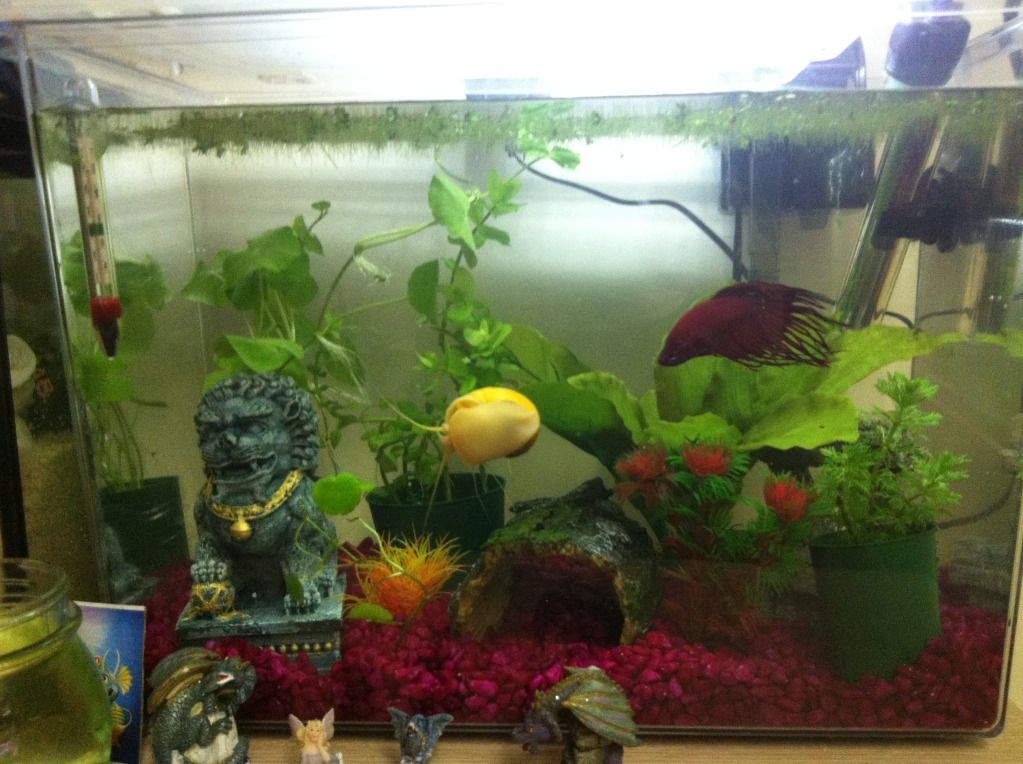 He doesn't seem to like the light very much, do I need to keep it on all day for the plants? Or can I leave it for just a few hours a day? How did your fish react to lights at first.. is it something he should get used to in time?
And I forgot to ask the fish-dude at City Farmers what my plants were called.
I believe this one's water sprite?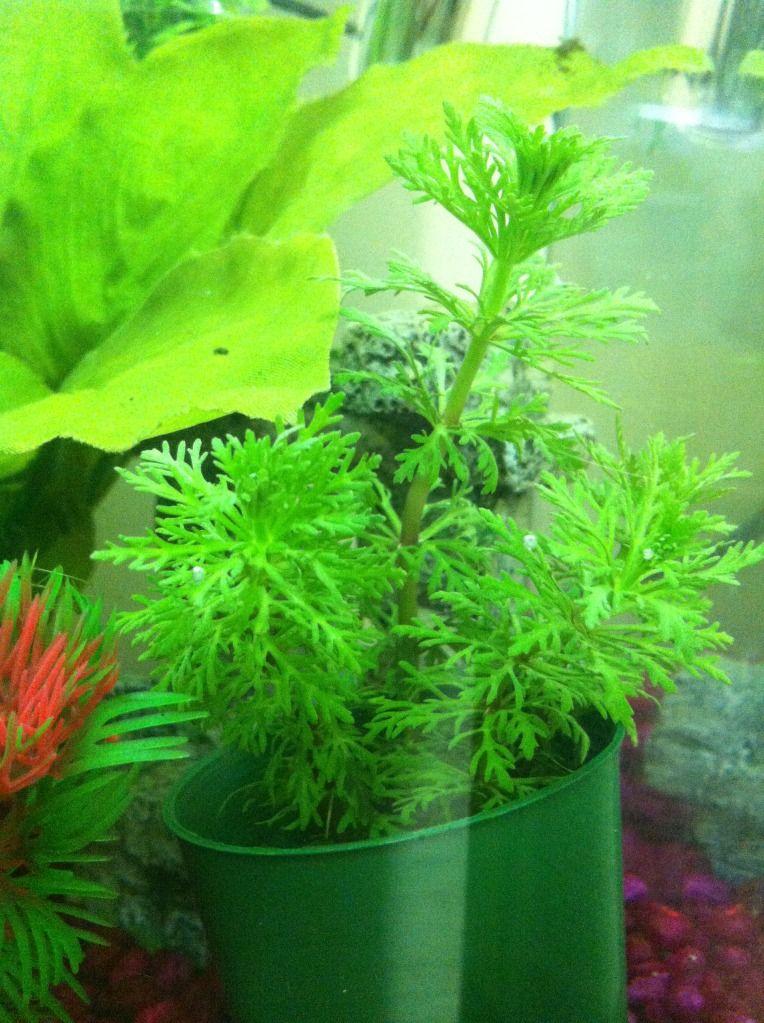 And this could be Bacopa Caroliniana?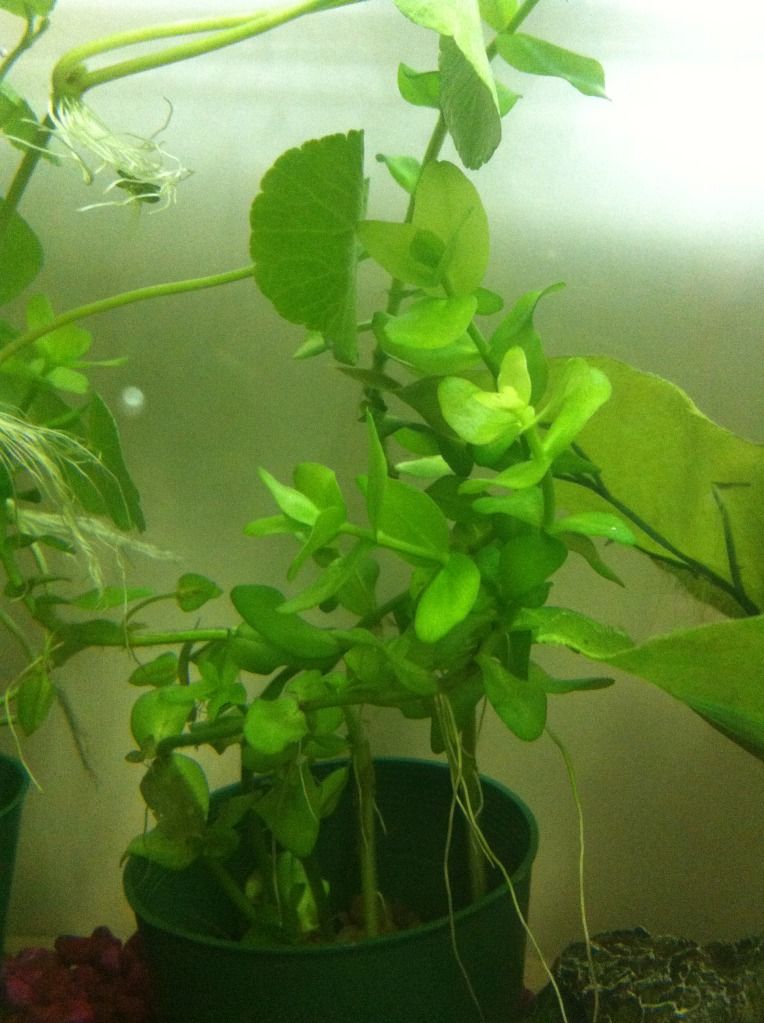 I'm not sure about this one. Pennywort?
He also has duck weed floating that I pull out of the pond outside. Gary (the snail) eats it constantly though.
Here's some gratuitous photos of the man himself, grumpy as ever :)