Decided to take a couple minutes (or an hour
) and take a few pictures of my babies :)
To start:
The sorority (which is doing AMAZING) these are during dinner
(I labeled everyone in the first picture!
)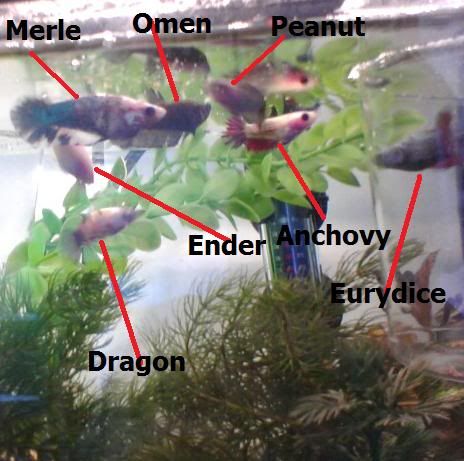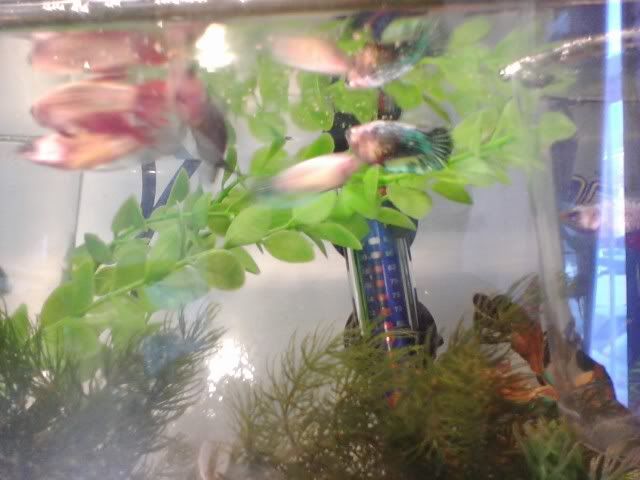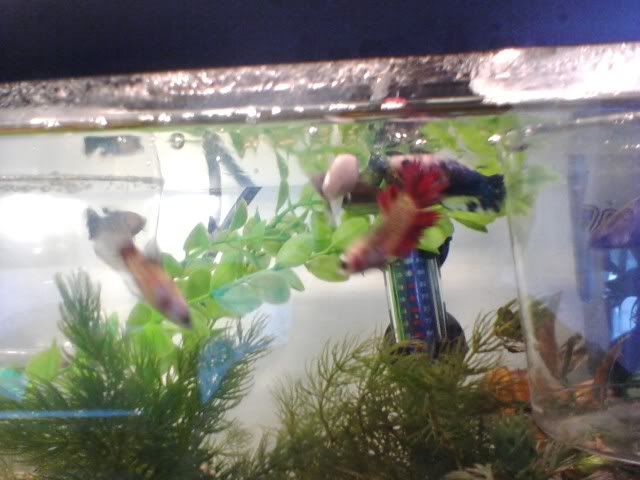 Next up: Dancer!
My "oops" little boy from Darkmoon.... he is SO tiny (smaller than Peanut, my smallest girl... though his fins are HUGE)
HARD to get pictures of... so I set him in the sorority... which helped a bit... lol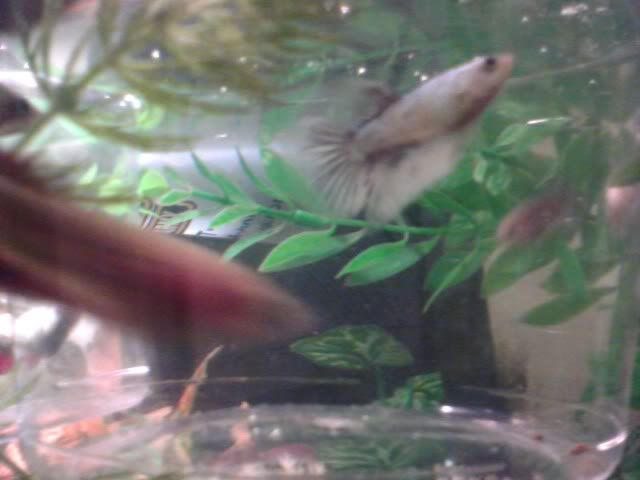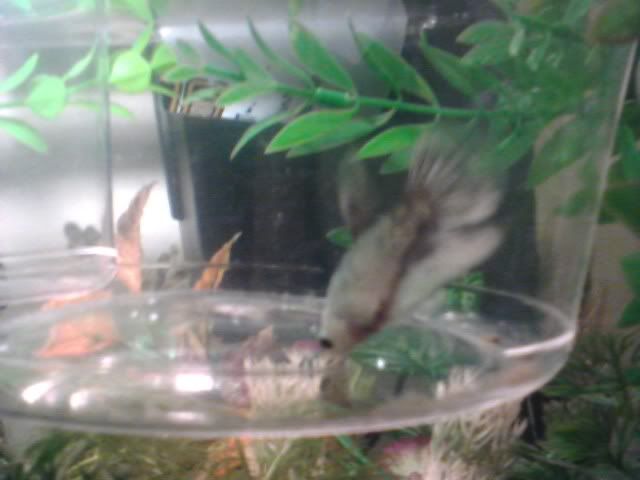 And Flagg... my gorgeous butterfly, his fins are to long to really swim for a distance... I had 12 photos, all looked like this... lol:
And my baby Finn, who had no fins (severe fin loss due to finrot at Walmart) he looks SO handsome
his fin growth seems to have stopped, his fins grew in wonky, but hes adorable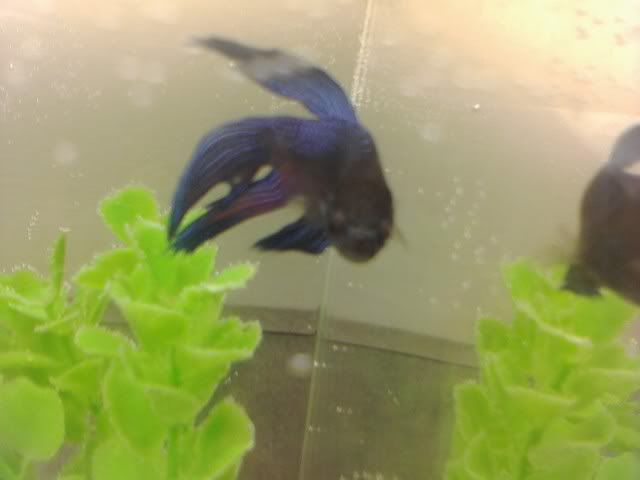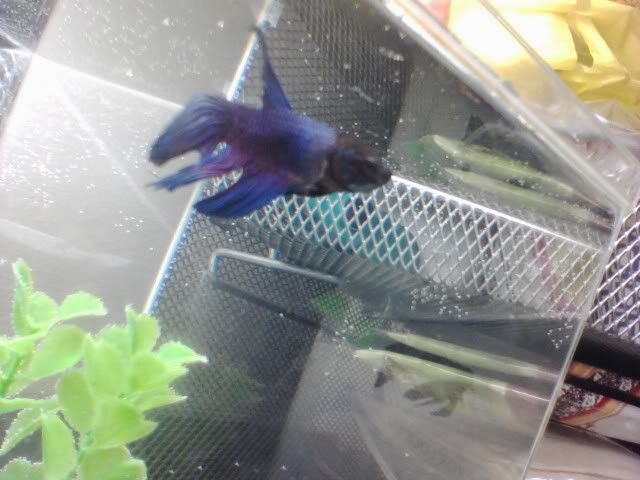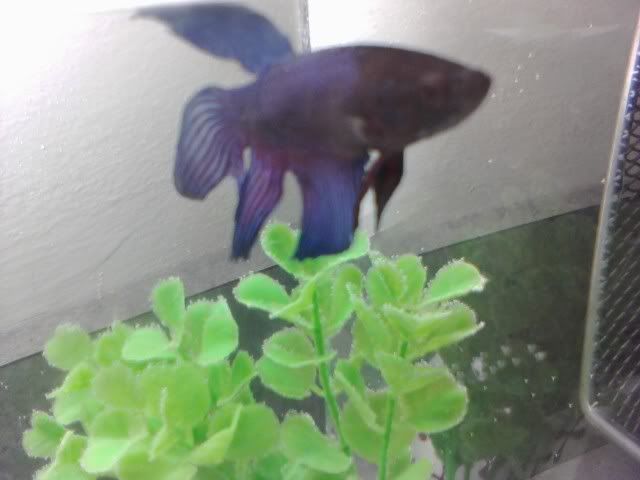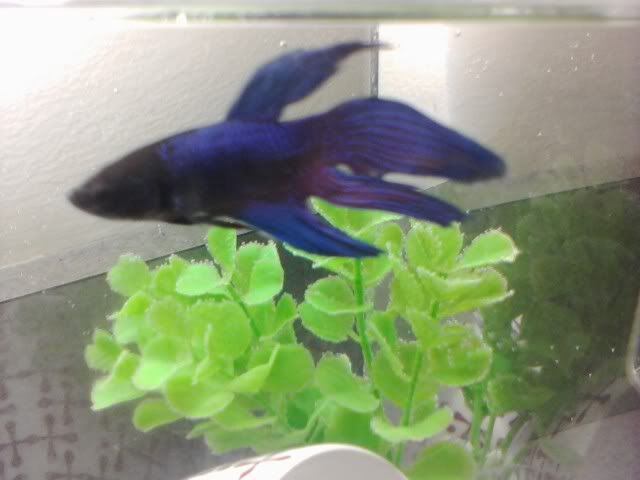 Sammy.... my sweet little Crowntail boy... his fins are ALL back! not sure if you can tell from the pictures, he is still lacking color in the tips, but finers crossed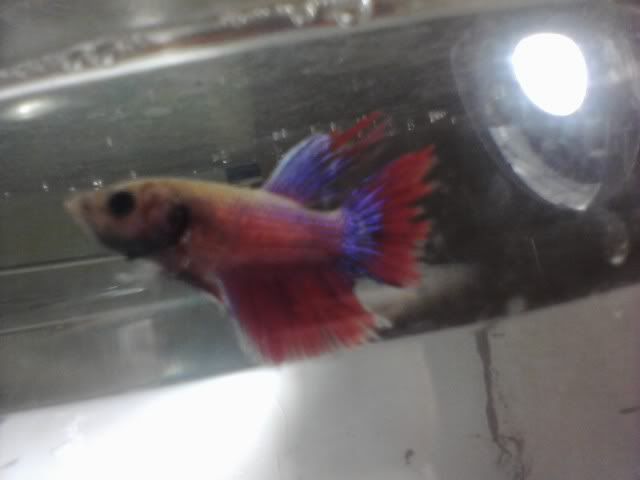 Gorgeous Jackpot, a lucky petsmart find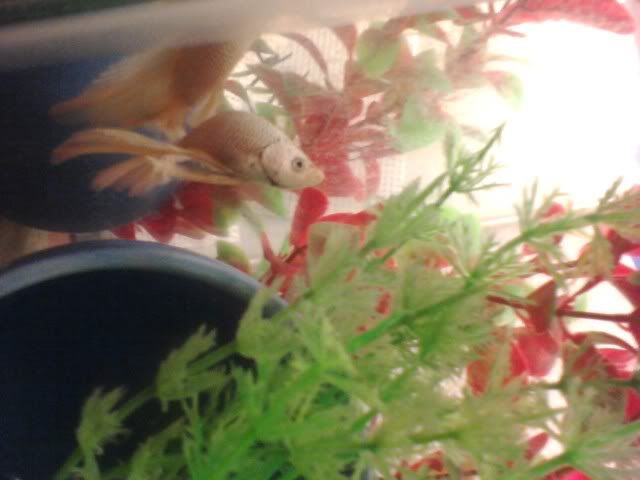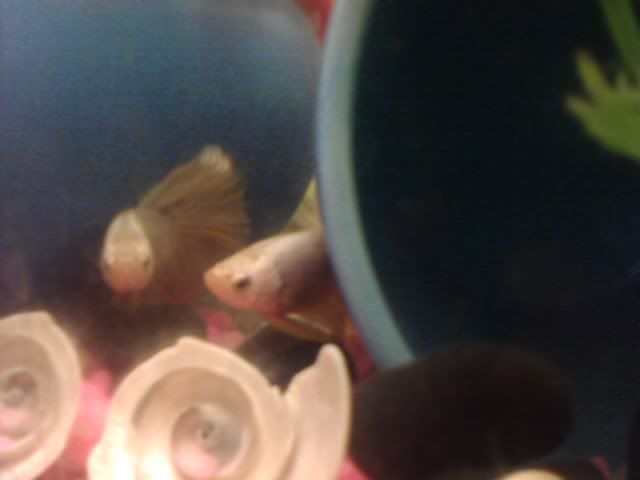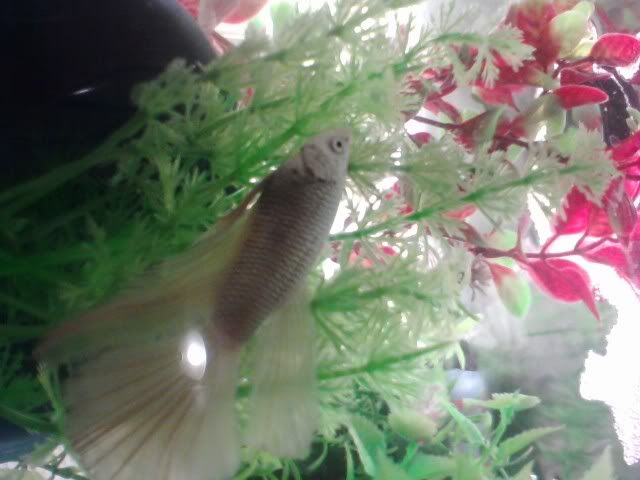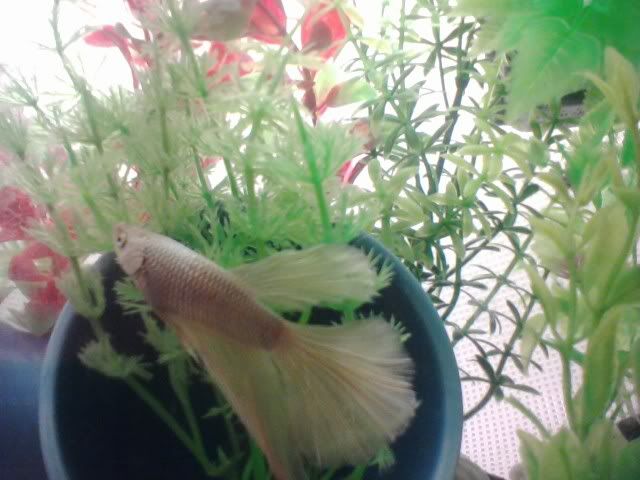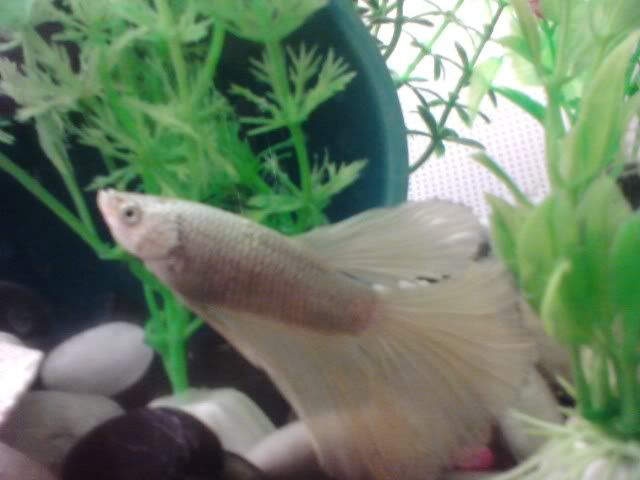 And Jackpots new home... a 5 gallon divided tank (Orpheous will be going in later)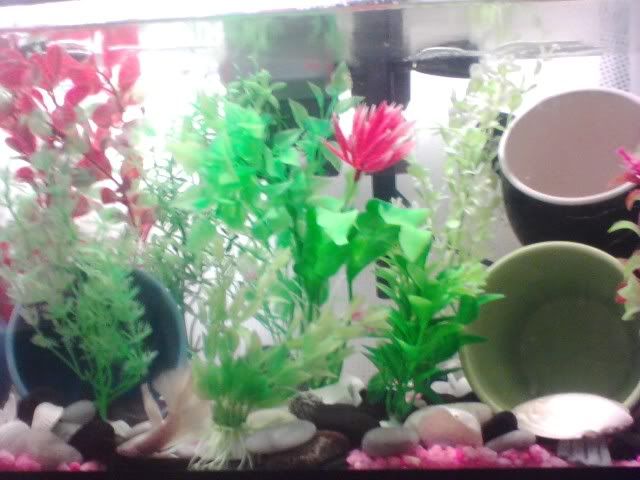 And...
EVERYONES favorite...
Hercules!!!!
The male from Walmart who was put in a cup with another male betta... his fins are STILL growing and hes as spunky as ever (as seen in the first picture)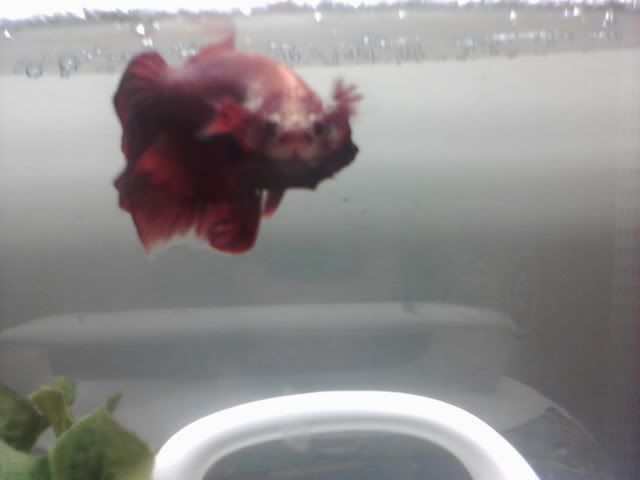 LOOK at his fins!!!!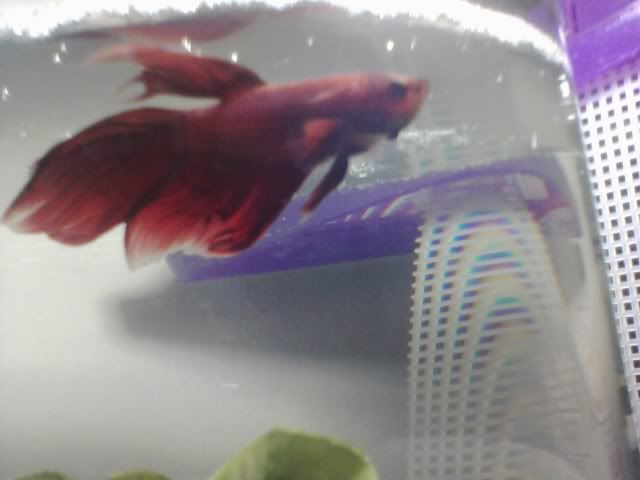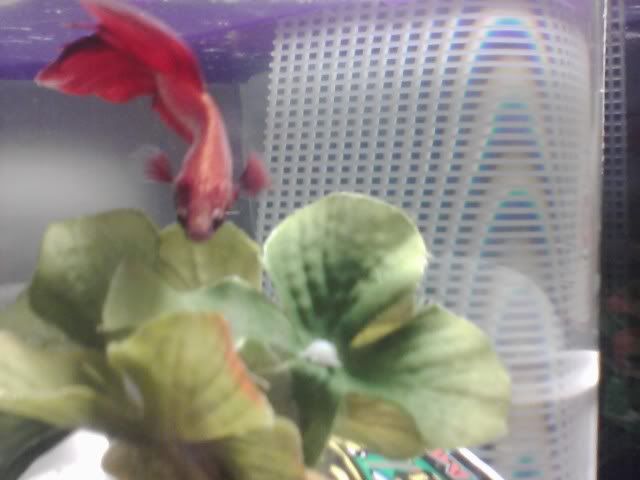 No new pictures of Orpheus or Echo
my BF wanted his phone back, lol