I apologize for the double posting. I don't know much more about technology than I do about bettas! I snapped a bunch of photos...I did my best to capture as much as I could. I apologize for camera reflections.
Looking at him in his little cup, his eyes look pretty normal, but he is still bloated and I notice his scales are sticking out
just
a little. He's very active at the moment...almost too active. He's darting around like crazy. It could just be me, but he almost seems a little off-balance, too.
Possible pineconing scales?
Or is it normal for him to be a little bumpy?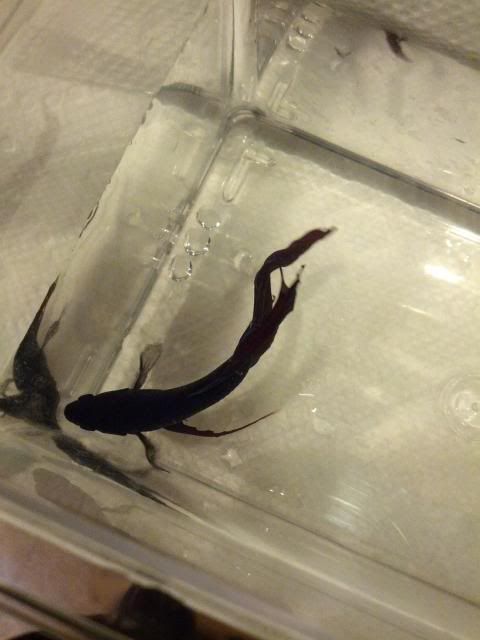 I'm very worried. :(