I just recently installed some lights for my aquarium and I was wondering if this setup could potentially bother my fish? Here's the link in the dark, tried to do it without flash, my hands can be really unsteady.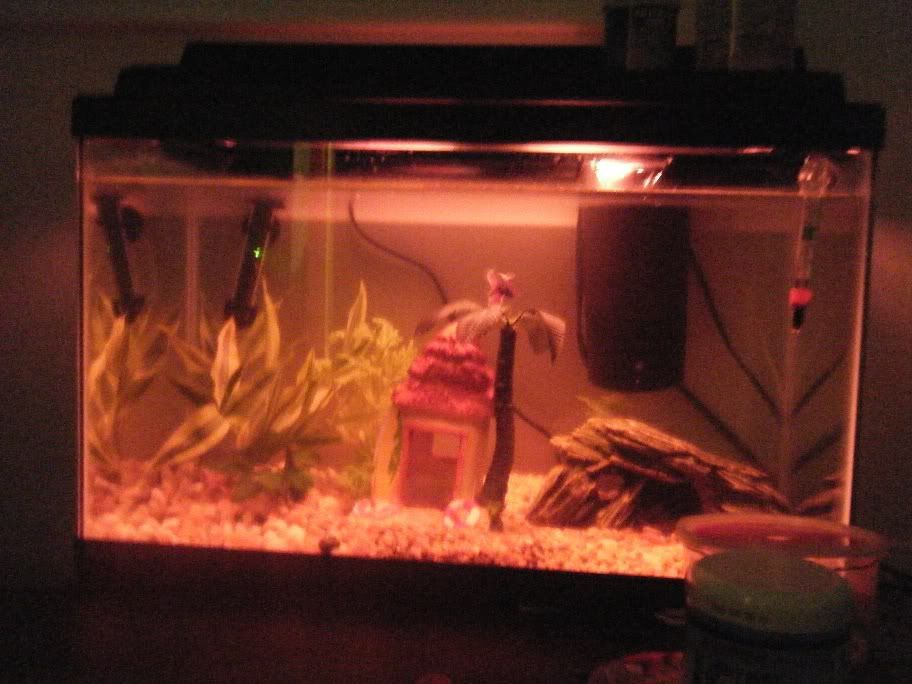 Hopefully the picture shows up.
Another question... I don't have enough money to buy a siphon just yet, but is there a way to effectively partially clean the aquarium without a siphon? I'd like to change the water a bit because it seems a little cloudy when I look through the aquarium from the sides but when I watch the fish from the front of the aquarium it seems okay.