I
know
you guys probably get tired of my everyday posts, but I am in need of help. Right when I get Pip doing a little better, I notice something else.
The other two fish in the divided ten is okay...
but this tiny guy wasswimming and I noticed holes O.O see?
could it be tail biting, fin rot or what??
*bangs head against wall* -___-
Flared.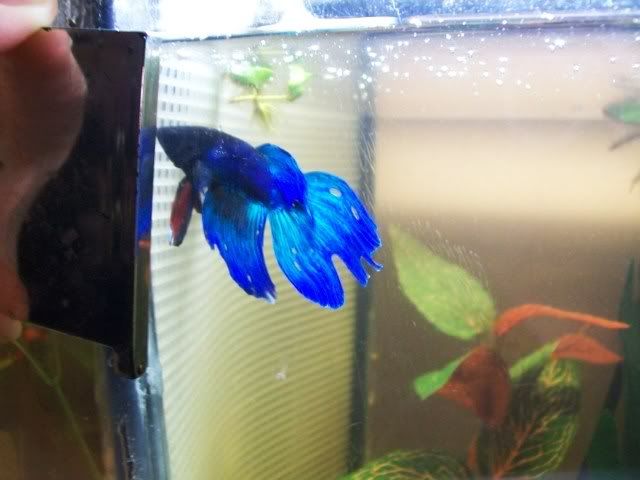 With flash making a funny face O: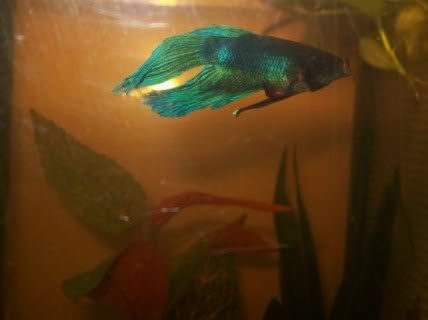 Note, the water is that color because flash intensified the tannin color.
I an indian almond leaf in there to maybe help.