long story short louie attaked Charz bout a week ago. These are todays pics of charz
CHARZ just after the attack: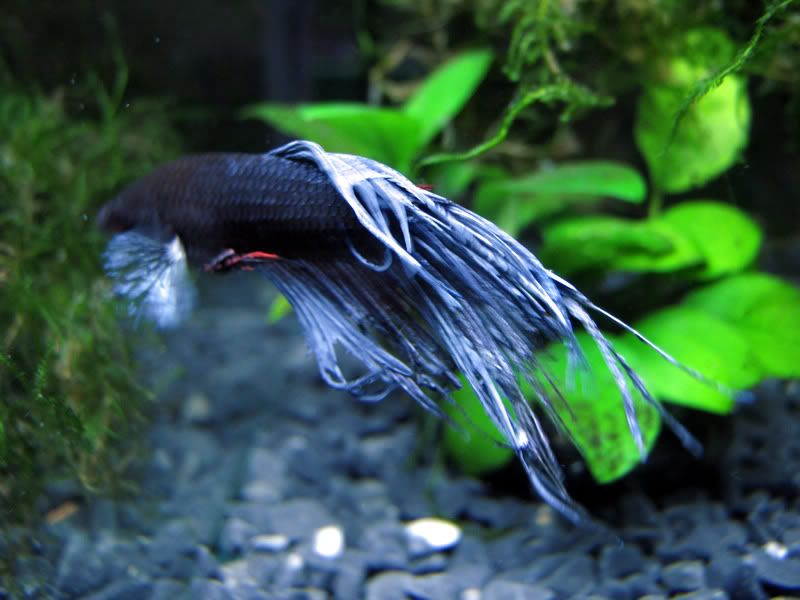 charz a week and a half later: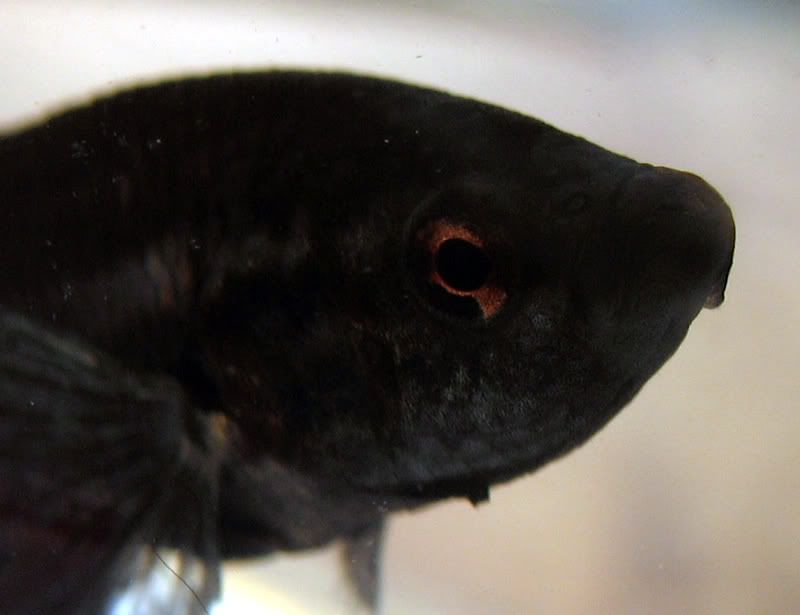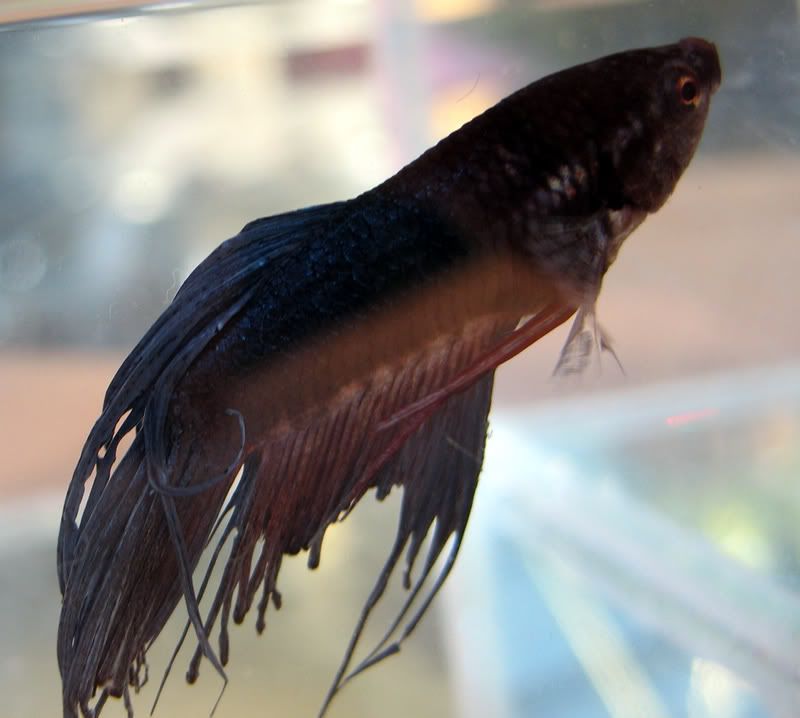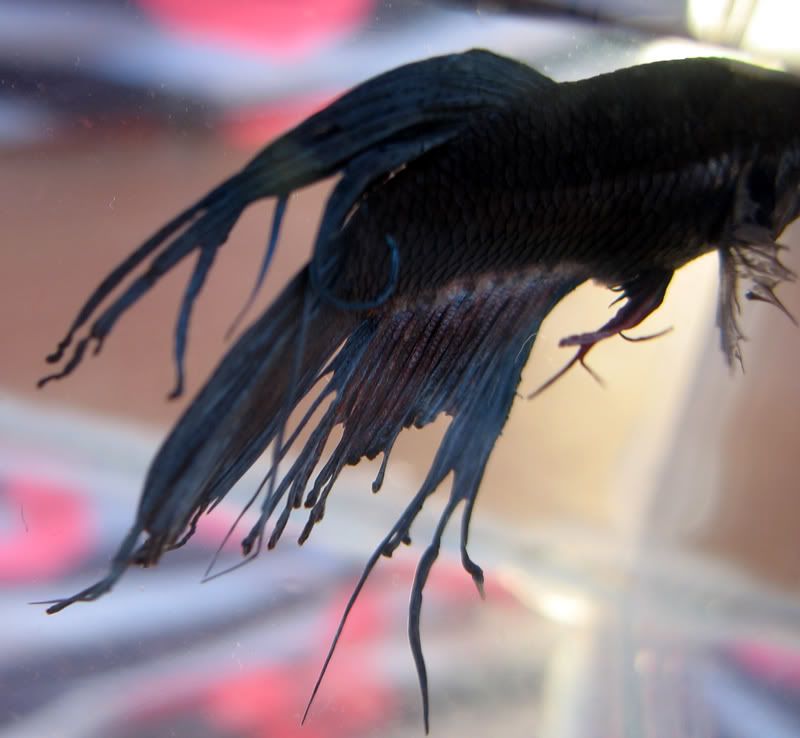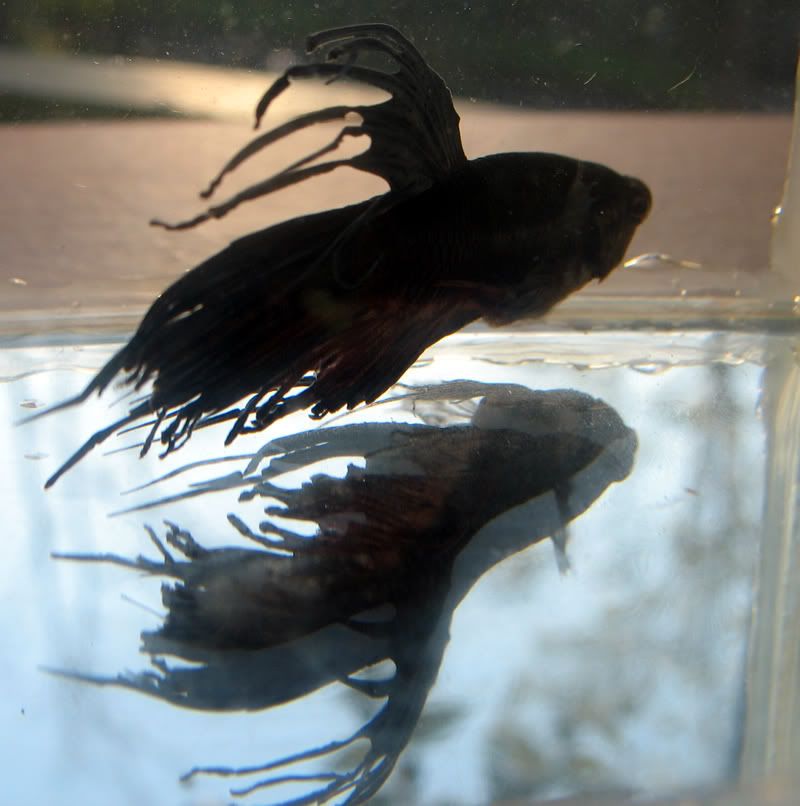 also on monday or tuesday Caela managed to escape the lidded tank and flop on the carpet for about two minutes, i checked the fish as i do when i get up, left the room came back and she was on the floor.
SOOO since she lept i can tell her apart finally from lexi.... cept i dont know what heck went on... She was dusty and fluffy from the dust on the carpet and i QTed her over night but she was stressing because shes never been alone soooo with MUCH a nervous wreck of a mommah i let her back.
heres pics before and after of her tail..at first i thought it was damage and rot but now its butterflying out O___o ??
BEFORE: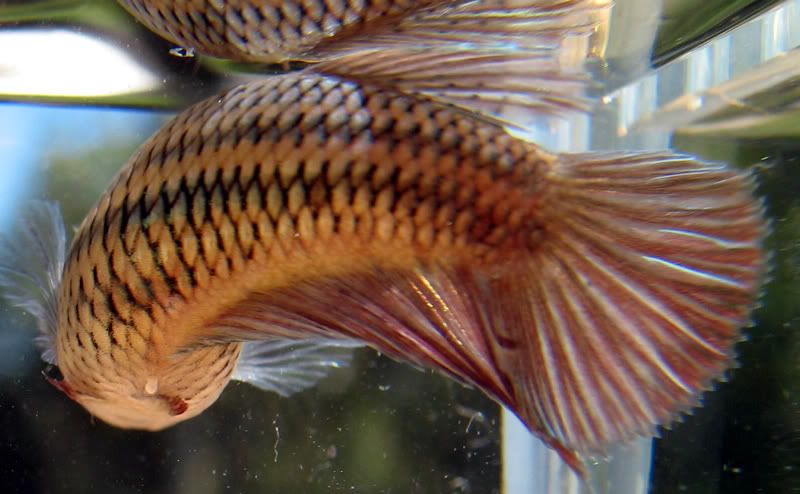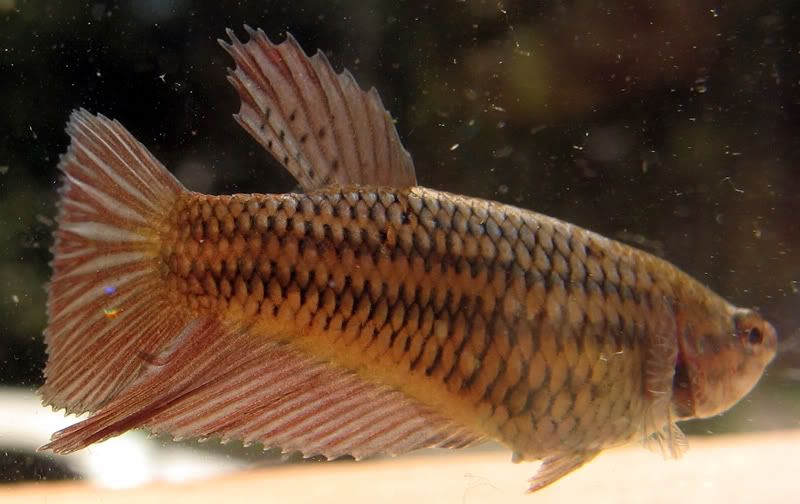 Caela today ::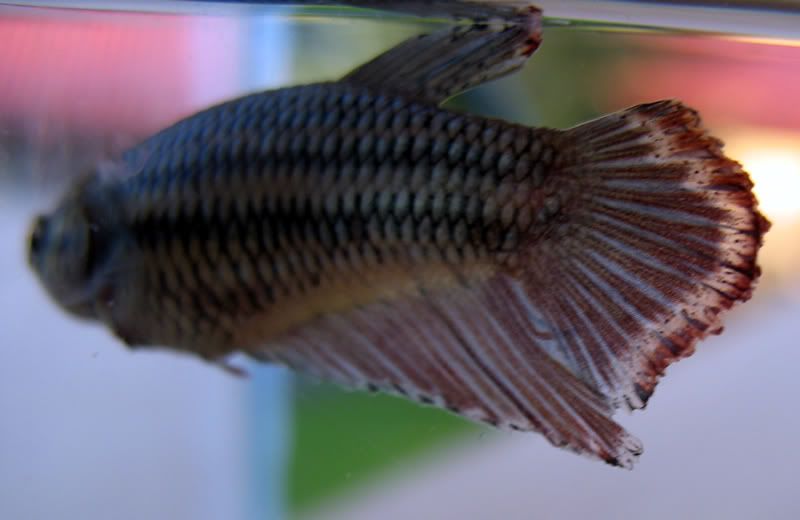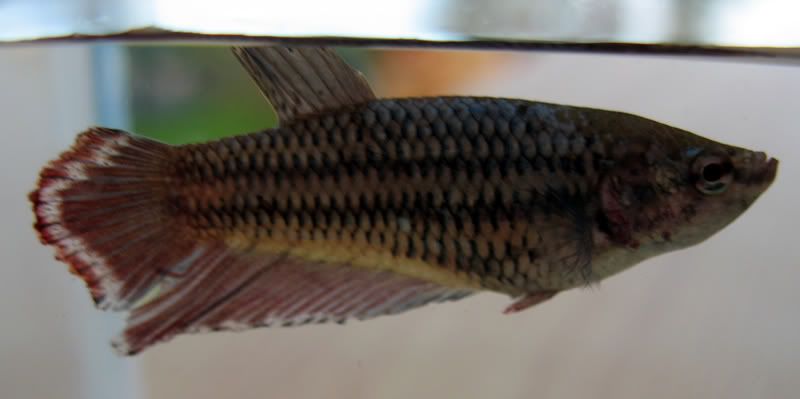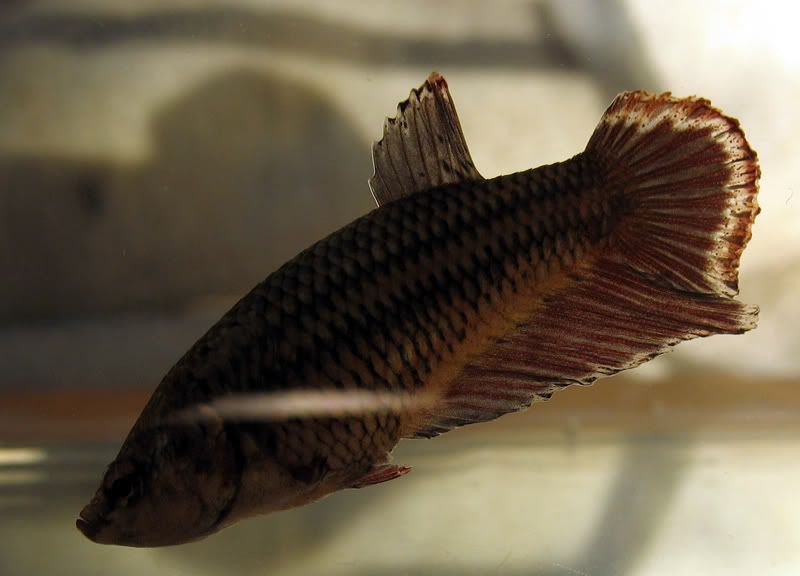 Thoughts?
if you look closely theres white on all the edges of all fins