First is Spoof, him and Haruki were the first bettas I have had in a long time.
He was just one I couldn't turn away from :)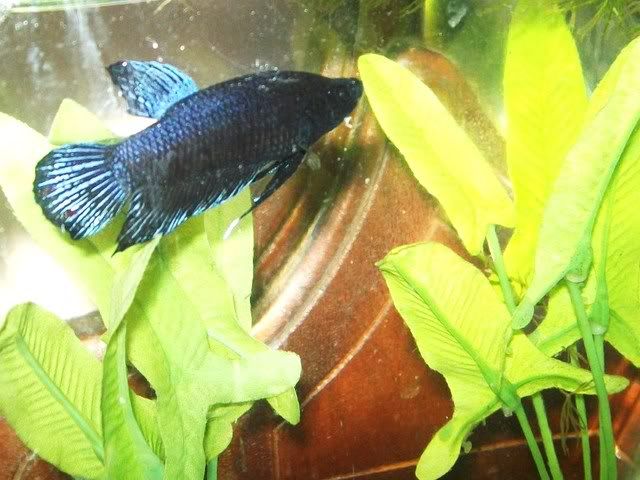 Next is Akira, who was in a cup with Skye, who is now adopted out. Her fins are growing back, she is the royal blue one in this picture.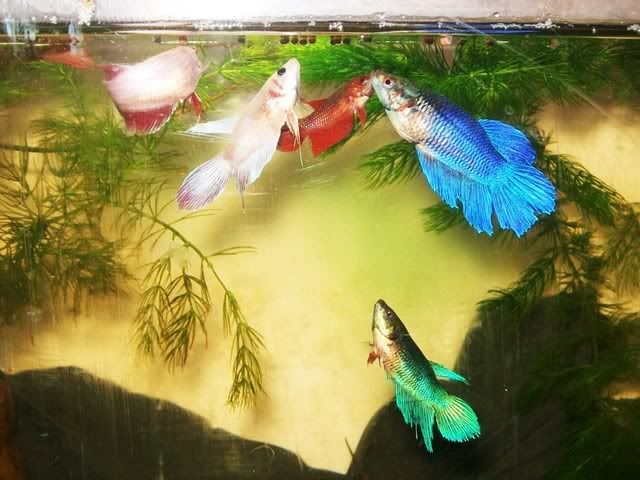 Tink is the red one, Sakura is the pink cambodian, Emery is the green, and Yuki is the whitish one.
Next is pip, he was in a cup that had a crack in it, and he only had enough water to basically keep him from drying out. He took so long to get this far, he is also my biggest betta.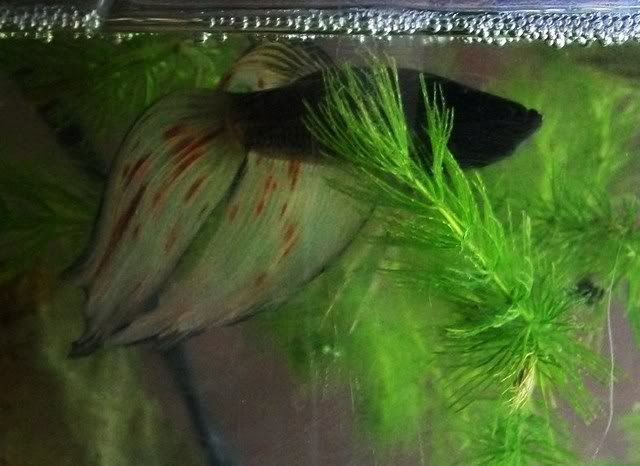 Then we have Kiyoshi, who already looked bad in a tiny bowl when I got him, and his fins got tore, but he is better now see?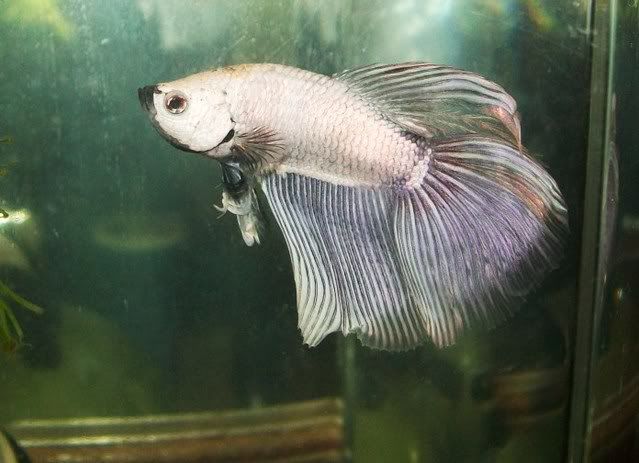 Lastly, we have goku, who was missing most of his tail when I got him, and he was bad off.
I keep him in a smaller tank 1gallon, because he has trouble swimming, and flutters around, but he is happy and blows little bubblenests. :)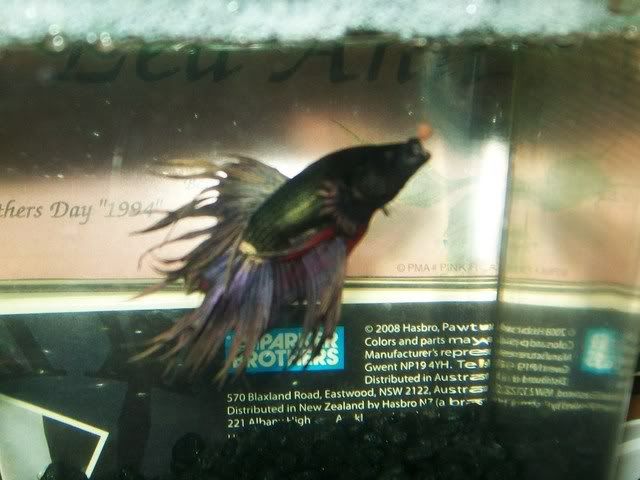 There are all of the bettas I have now, all the others have been adopted back out, except Ami and Haruki, who died.