Its probably been about 2 weeks now since the his fin had been torn (I believe my baffler was the item that original torn him fin, so I have greatly reduced the length of it) Since it had been turning into a minor case of Fin Rot, I quarintined him in a 1 gallon bowl with marble subtrate. I have been doing a 100% water change every day and added a small amount of aquarium salt in hopes that this would resolve the situation.
These are current pictures from today.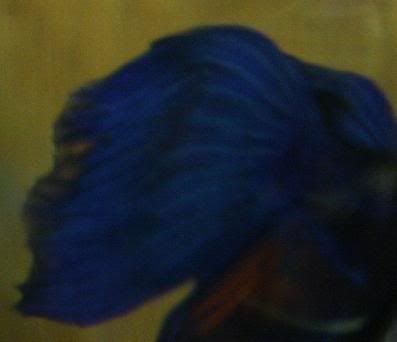 There USE to be large gaps in between the fins from the tattering of the baffler, but I can't tell if this new transparent area at the tip of the tail is the forming of new fin tissue, or if the Tail Rot is still progressing further! =( I was wondering if I could get some feed back.
Should I advance to Metafix? I heard that might hurt the labrynth organ of the fish though.
Should I use bettafix?